News you can use!
---
CVR Birthdays this Week!
Happy Birthday this week to: Jacob Miller-Arsenault, Nick Persampieri, Dave Kissner, Shams Ferver, and Meredith Stetter!
---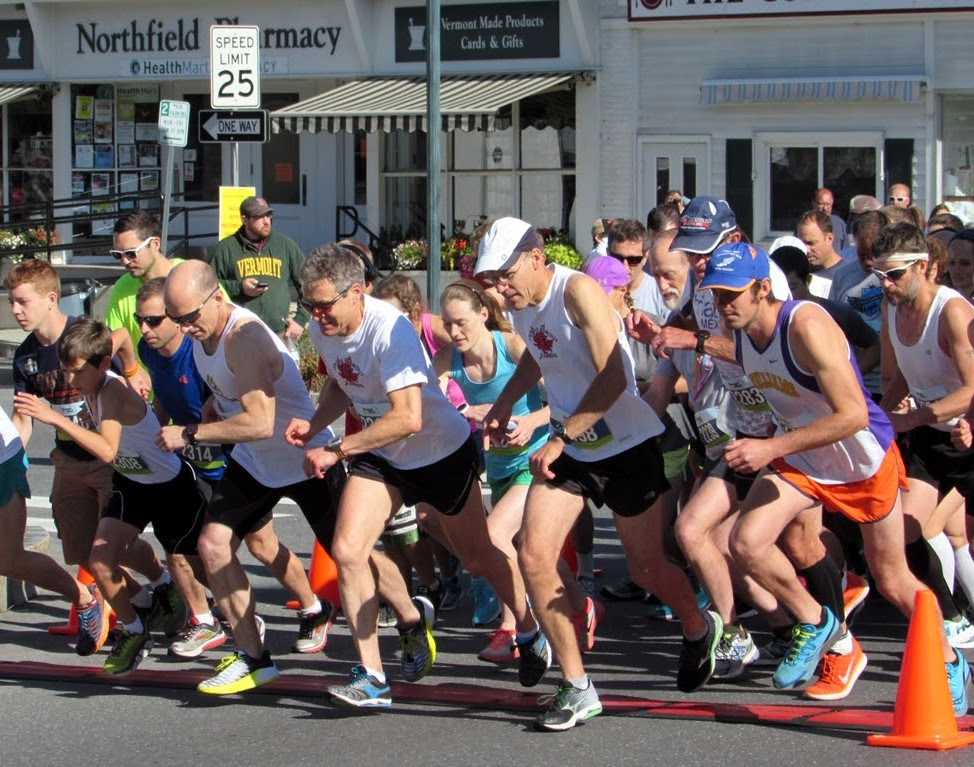 CVR Shirts on the starting line at NSB 5K
Nick, Jim & Mack duke it out for series points,
but Lori Crotts does get ahead of them all!
---
I'm out of town, so just some short reminders this week:
Don't forget! The Sodom Pond Run Wednesday at 6 is your next chance for CVR/ORS points. Contact Tim Noonan if you can volunteer. Also note changes this year… Registration will be at Fixer-Upper PT across from the Adamant Coop, 5052 Center Rd. Parking can be in the usual places around Adamant (the church and school parking lots and along Haggett Rd.), but unfortunately, no free dinner afterwards (maybe next year).
Continue reading "Donna's CVR News and Notes"