Leaf Peepers This Weekend
---
CVR Birthdays this Week!
Happy Birthday to: Greg Wight, Rebecca Vanden Bergh, Julia Carlson-Hillier, Bill Frantz
---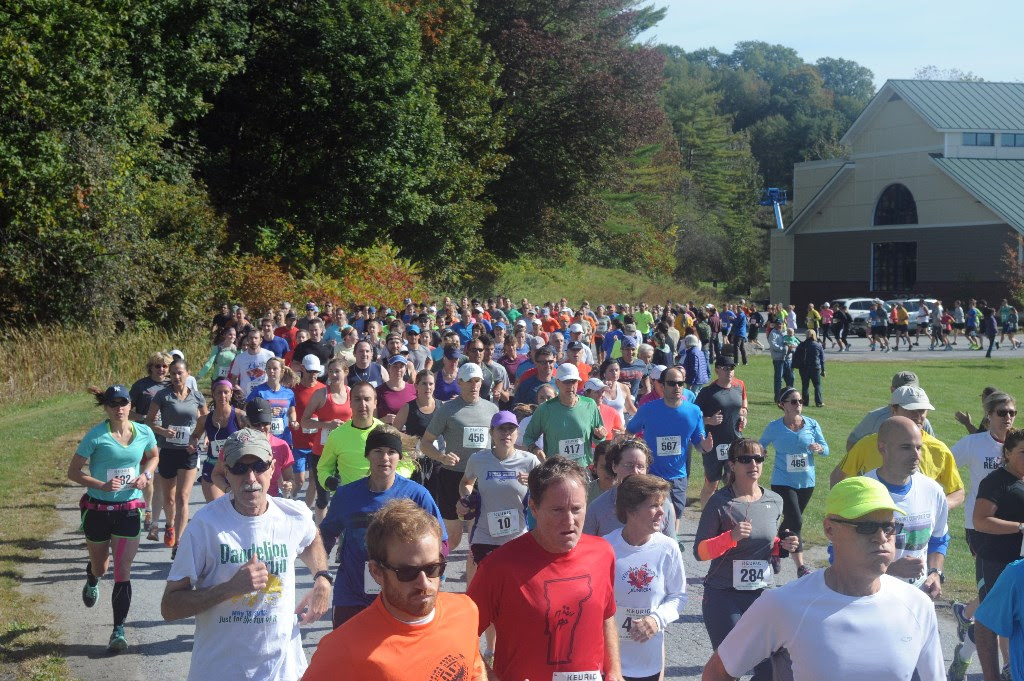 Newsletter
It won't be long before the next newsletter. If you have some running adventures from this summer that would make a good article, please write it up and send it to Maryke Gillis. She wants your submissions by October 15.
Leaf Peepers
This Sunday the half marathon kicks off at 11am and the 5K at 11:10. Looks like good weather but not much leaf color yet. The leaf peeping will have to wait but you can still run. Good luck to everyone!
Race Series Standings
Jim Flint has been busy updating the standings through Sodom Pond so now you know where you stand. Two more races to go, Leaf Peepers and Autumn Onion.
Next Club Meeting
It is Monday, November 5. Location TBD.
Relay Opportunity
Running for Refuge is sponsoring a relay on the 90 mile Cross Vermont Trail on October 20. Minimum amount to run is 10 miles. This is a fundraiser for refugee resettlement. This is the 4th time the event has run.
Andy