---
CVR Birthdays this Week!
Happy Birthday to: Hazen Copans, Kim Kiniry, Lauren Navas, Jack Thompson, Megan Valentine (new AG!), Laura Medalie, Gianna Petito, Dewey Burns and Alex Jinks
---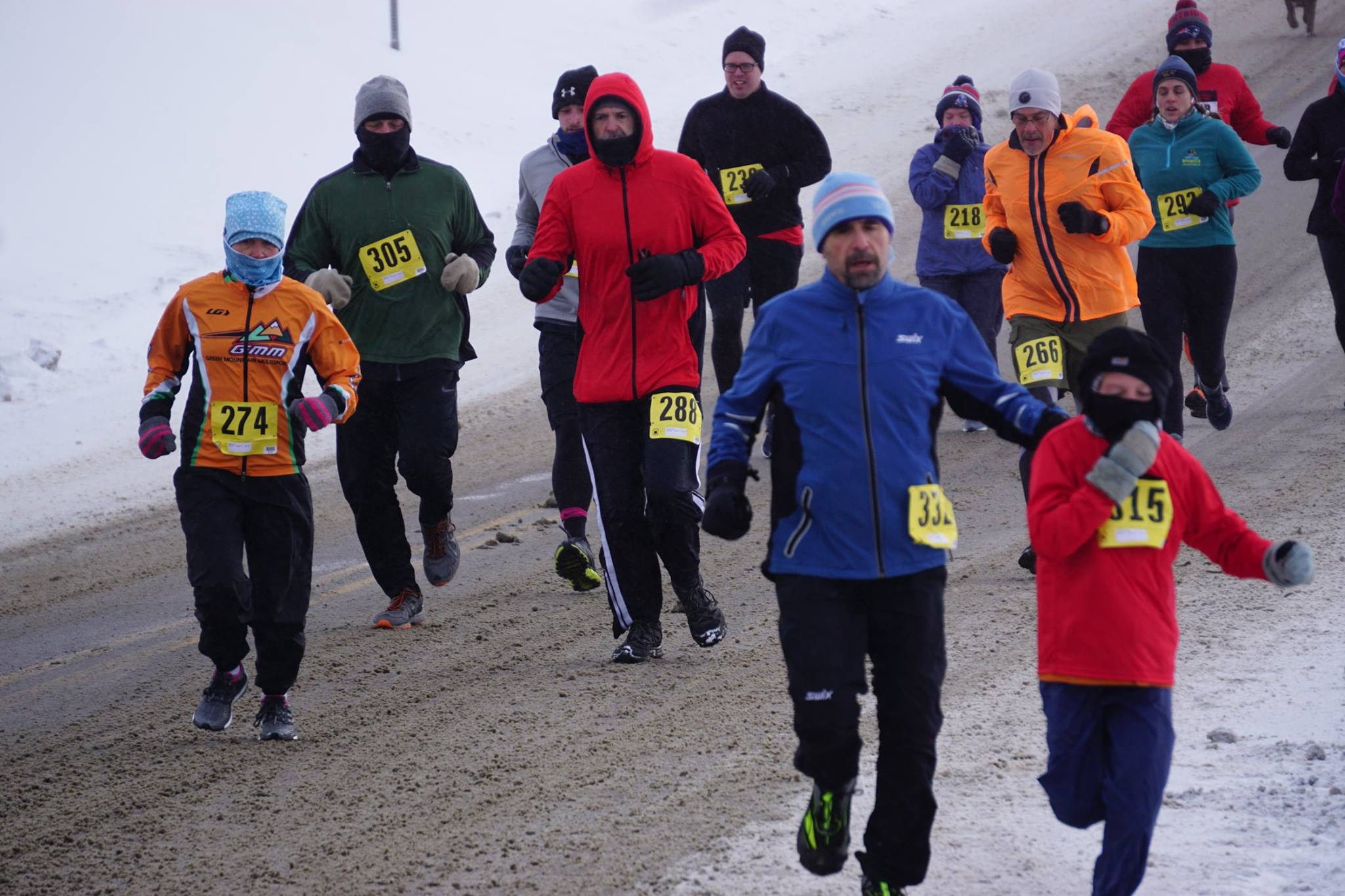 Gobble Wobble results
2018 CVR/ORO Race Series
The 2018 series is done and here are final standings, after removing non-volunteers. If you have any corrections or questions about your status, please email Jim Flint no later than December 15. After December 15 results will be final with no more changes.
Save the Date-Annual Volunteer and Awards Dinner
This is set for Thursday, January 24th, so reserve it on your calendar. More details to follow. Remember that CVR member volunteers eat for free! The official volunteer roster is here, if you are not on the list and believe you should be, please email me at andy.cvr@myfairpoint.net.
New Year's Eve Race
Remember the 2019 Race series starts on New Year's Eve! The race location is the same as in the past (at the Pavilion). Advance registration is suggested, see the info page here.
We need volunteers for the race, please email Race Director Manny Sainz if you can help.
Winter Long Run
The first Winter Long Run will be this Saturday. Meet at City Center in Montpelier. Bathrooms are available. The run leaves at 9:30am so be there ready to run before then. Questions? Contact Jeff Prescott.
For Your Information
Here is a good article about the effect of exercise on aging, including the proposition that older exercisers can have the same body as someone 30 years younger.
Note that registration for the Unplugged Half Marathon opens on December 3. The race is on April 13 and early registration is necessary to get in the earlier wave and get the best bus times.
Andy
Ongoing events
CVR Fun Runs done for the season, will be back in May. Location: Montpelier Rec Path behind the VT Dept. of Labor on Green Mountain Dr.
CVR Speed Workout Wednesdays at 6 pm. Meet near the MHS track on the bike path warmed up by 6. Contact Matt Rutherford if you have questions and want to be added to the email list.
Group Runs you might want to join:
Mondays at 4:15 p.m. Usually at Berlin Town Office, sometimes in Adamant. Contact Donna Smyers if you want to get on the list.
Tuesdays and Thursdays at 5 a.m. Plainfield/EMES/Adamant. Contact Mark Howard.
Wednesdays at 5:30 The Runderachievers run from Good Measures Brewing in Northfield
Wednesdays at 6:30pm at the Brunswick School (formerly the Three Stallion Inn) in Randolph, Contact Hannah Barden or 802-728-2052 to get put on the email list.
Fridays at 6:30: Susannah Colby hosts a trail run from her house in Randolph on the Green Mountain Stock Farms trails. FB info: 802 Trail Running
Upcoming events
->>December 2, RiRa's Santa Run 5K, Burlington, 9:30am
**December 31, (Monday), CVR New Year's Eve 5K, Montpelier, 2pm
->>December 31, Resolution Run 5K and Walk, Champlain Valley Expo, 3:30pm (formerly First Run which used to be held on New Year's Day).
–
It's a good idea to check the race information on the race website as dates and times can change.
** Part of the CVR/ORO Race Series 2019
Feel free to email me any additional events that should be listed here.