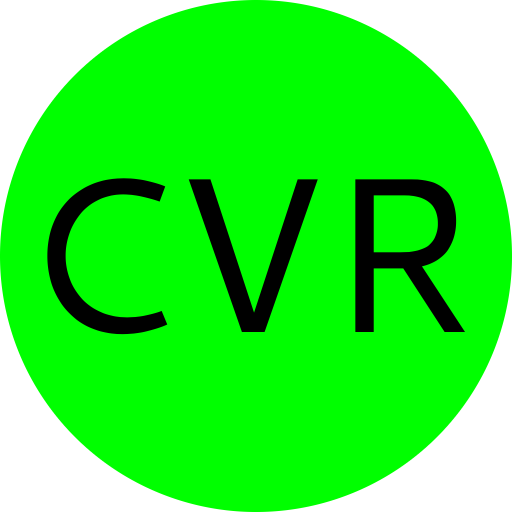 ---
CVR Birthdays this week:
Happy Birthday to: Mary Nealon, Sarah Richardson
---
Hi CVR Members,

We're halfway way through November and only a week and a half left to our Fall Series. To date this is how the events are doing regarding participation. Already we have 142 participants in the series and will certainly break 150 for the series! It's very interesting that the Autumn Onion and first two Fallen Leaves have almost the same number of participants. Perhaps they are all the same?

Fall Series Participation
| | |
| --- | --- |
| Event Name | # Participants |
| Autumn Onion 5K | 19 |
| Fallen Leaves 5K #1 | 19 |
| Fallen Leaves 5K #2 | 18 |
| Fallen Leaves 5K #3 | 6 |
| Leaf Peepers 5K | 22 |
| Leaf Peepers Half Marathon | 21 |
| Sodom Pond 4 Miler | 37 |
| Grand Total | 142 |

Fallen Leaves 5K
Fallen Leaves #2 was completed over the weekend and the following are the Gender-Age Graded Results.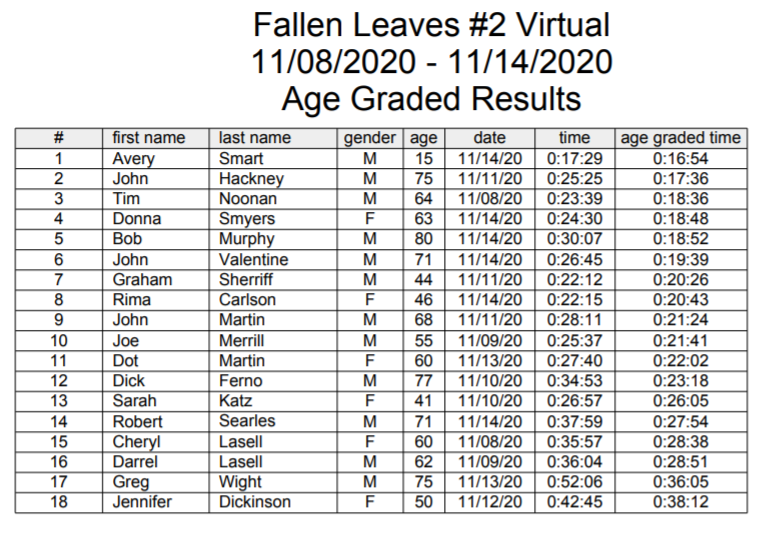 Prizes for Fallen Leaves #2, #3
This week (#2) we are using Age and Gender adjusted times and will give prizes to the top male and female who have not won something recently. We want to make this fun for everyone who participates. This week's prize winners are Avery Smart, 1st M and 1st age/gender adjusted finisher who will receive a Ski Rack Cap and Rima Calson, 1st F, 2nd age/gender adjusted F who will receive Darn Tough Socks. We have a sponsor for Fallen Leaves #3, Nutty Stephs, and will be giving out age adjusted prizes and random prizes (chocolate bars). So stay motivated and run the event!!
Congratulations to all the participants!
Fallen Leaves #3 is on going and will completed this week.
November CVR Newsletter
The November Newsletter is now available on our website. Thanks to those who contributed to it and to Alice for publishing it! It can be found here CVR Newsletter.
Remembering Hugh Short
Some of the older members of CVR will remember Hugh Short. I wanted to mention that he recently passed at the age of 98. I understand that he was from Chittenden and used to attend the Fun Run and other local events. You can read his obituary here. Hugh Short.
CVR Members in the News
It came to my attention that Brian Bushey was named to the National Elite Group for the '20-'21 season. He was one of 7 New England athletes to be nominated. You can read the article at the New England Nordic Ski Association (NENSA) website. Congratulations Brian!
Ongoing/Upcoming events
The CVR Fall Virtual Run Series
Fallen Leaves (3)                       11/15 – 11/21
Gobble Wobble 5K
The annual Thanksgiving morning 5k in Barre Town will be held this year on 26 Nov starting at 8am. The link is here: https://runsignup.com/Race/VT/Barre/BCCGobbleWobble.
Safe Running!
Manny Sainz