Independence Day!
---
CVR Birthdays this Week!
Happy Birthday to: Henry Busetti, Amber Collett, June Burr & Diane Baker
---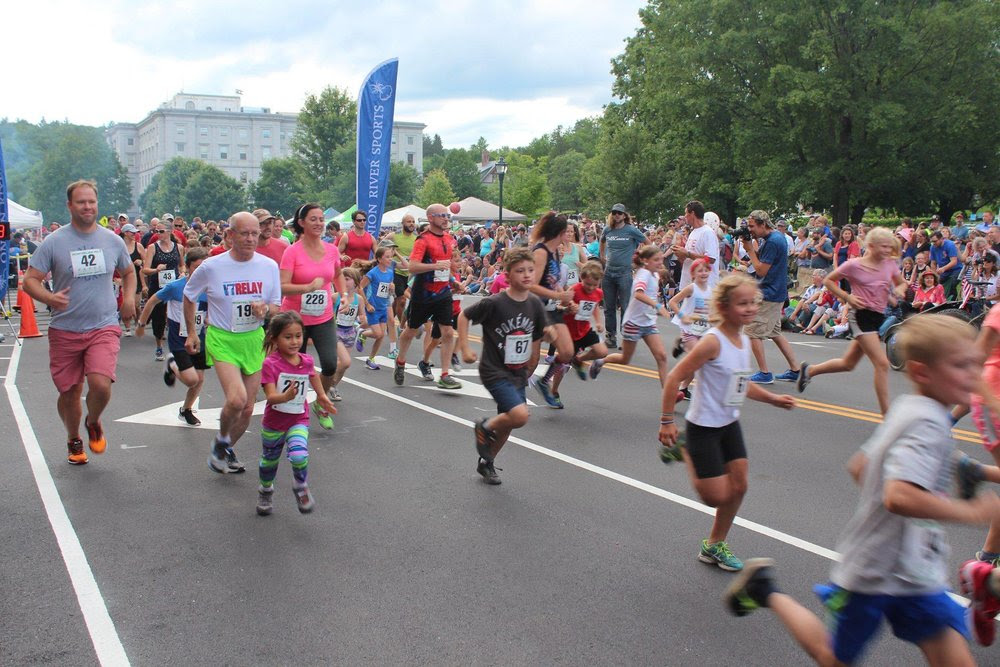 Get ready for a busy week next week with the Montpelier Mile and then the Stowe 8 Miler on Sunday, July 8. No Fun Run next week on the 3rd due to the Mile race. This week's Fun Run made up for next week's absence with a HUGE turnout of 36.
MONTPELIER MILE ON TUESDAY!
The one mile classic is back again, sponsored by Onion River Outdoors. Early registration through July 2 is available at $15 adult and $5 under 12. The race is at 6pm on July 3rd before the parade. Day of registration is $25.
VOLUNTEERS
Donna Smyers needs volunteers for the Mile. This is as short a volunteer gig as you can get. Please contact her if interested.
GUINEA PIGS WANTED?
Dr. Patrick Wilson of Old Dominion University in Virginia is conducting a research study on runners: specifically mood states, gastrointestinal symptoms and performance during endurance events. It mostly involves completing a questionnaire after races. If you are interested, here is a link to a podcast and other info: http://www.scienceofultra.com/podcasts/16
CATAMOUNT 50K/25K AT TRAPPS
Lots of CVR members at the Catamount Ultra 50k/25k this past Saturday. My quick count came up with 9 members between the two races. Some did one loop; some did two.
Continue reading "CVR News and Notes from Andy"