Happy Halloween!
---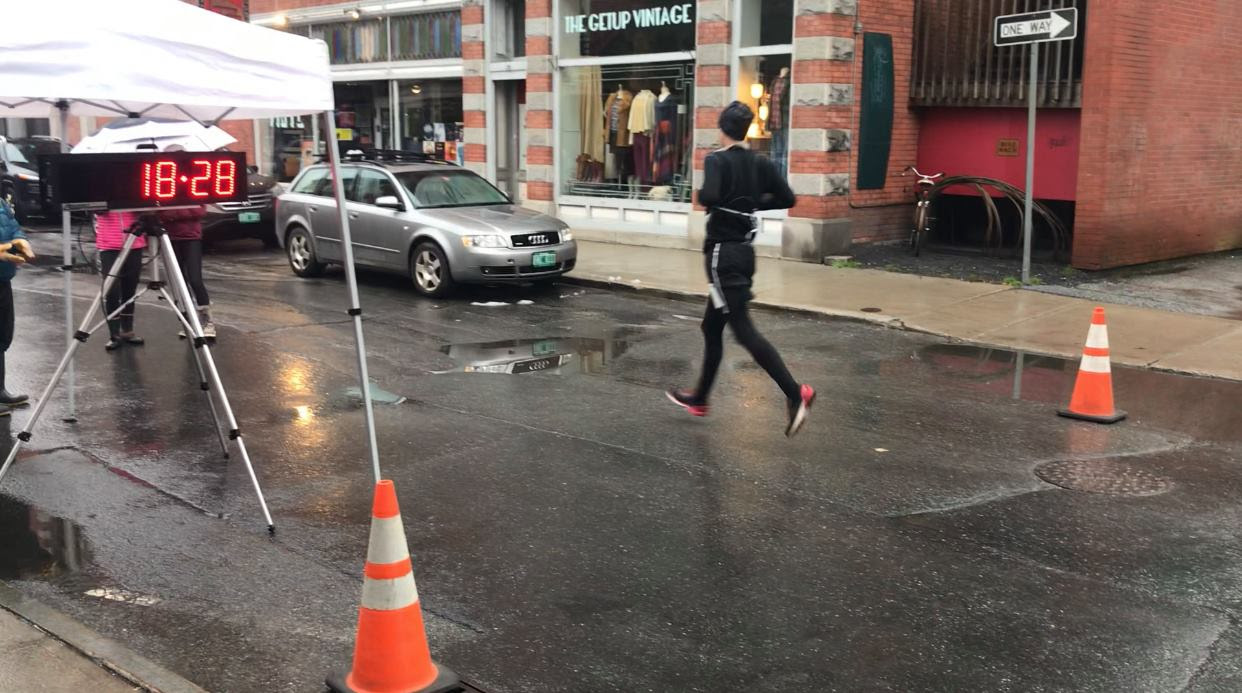 Colin Clifford's first place finish in the Autumn Onion on Sunday.
Club Meeting on Monday November 5th
At Richarda Ericson's house in Montpelier. Her address is 3 Liberty St. Potluck will start at 6pm and meeting at 6:30. Lots of important club business like the 2019 Race Series and race schedule. Please be there!
Autumn Onion 5K
Autumn Onion results are here. Also here are links to photos at ORO and Times-Argus. The was the last CVR/ORO Race Series race of the year. Here are final standings. However, a couple of folks still need to volunteer so division champions are not final in two categories.
Continue reading "News and Notes from Andy"