---
CVR Birthdays this Week!
Happy Birthday to: Katherine Brucken, Marcella Dent, Kai Carlson-Hillier, and Kelly Collar.
---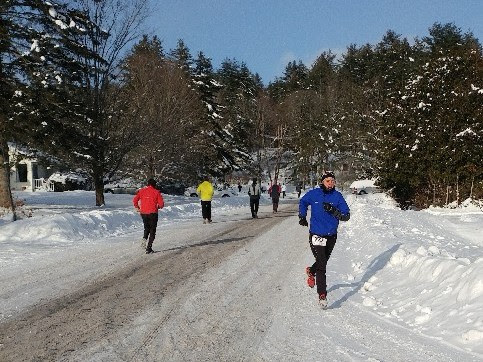 This Friday is the Winter Solstice. Reason to celebrate since the days finally start getting longer. But don't celebrate too much since it only improves by one second. And, the total daylight by the end of the month (8:55:09) is still less than the total we had on December 1 (9:06:52). But the good news, sunset on 12/31 is at 4:21pm which is better than December 1's 4:12pm. Here are 8 things to know about the winter solstice.
January Newsletter
The next newsletter comes out in January. Remember how great the last one was? Your contributions are encouraged and welcome, please send them to Maryke Gillis. She would like them by January 11. Good topics for you to write about: race reports, an interesting race that others may not know about, your favorite places to run in winter, etc.
Save the Date-Annual Volunteer and Awards Dinner
We will be at the Steak House in Berlin on Thursday, January 24th for the annual dinner. 5:45pm for social hour (cash bar) and dinner at 6:30pm. Remember that CVR member volunteers eat for free! You will soon receive a request by email to RSVP and reserve your place.

Continue reading

"News and Notes from Andy"