Last week of Summer Edition
---
CVR Birthdays this Week!
Happy Birthday to: Linda Hallinger, Ryan Bright, Jacob Miller-Arsenault, Nick Persampieri, Dave Kissner, Jane Burroughs, and Amy Sparks
---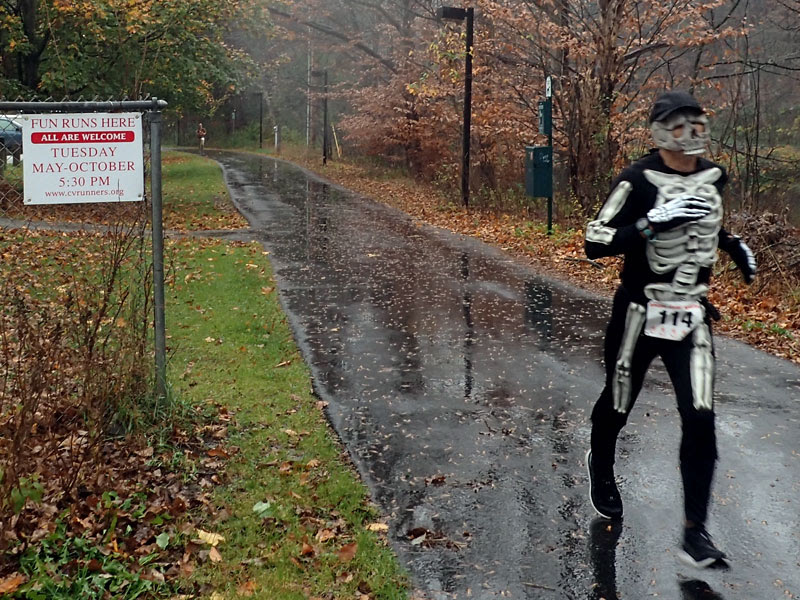 Newsletter
It won't be long before the next newsletter. If you have some running adventures from this summer that would make a good article, please write it up and send it to Maryke Gillis. She wants your submissions by October 15.
Autumn Onion 5K
The race is set for October 28 (Sunday). Don't have a time and registration info yet, but Onion River Outdoors will be presenting the race again this year. So get your costume ready for the last CVR/ORO Race Series event!
Groton Forest Trail Race
Last week's link didn't work, here is this one should be better. Here are results for the 15 mile and here for the 26.5. Congratulations to Mark Howard and Jill Sudhoff-Guerin for a great first time event with 92 participants!
Leaf Peepers
The club's main event is approaching on Sunday, September 30. Registration will be closing next week. Lots of volunteers are needed, so if you would like to help, please contact volunteer coordinator June Burr. Register for the half or 5k.
Race Series Standings
Jim Flint has been busy updating the standings through Sodom Pond so now you know where you stand. Two more races to go, Leaf Peepers and Autumn Onion.
Next Club Meeting
It is Monday, November 5. Location TBD.
Race Report
Three CVR members went to Erie, PA on September 9 to run the Erie Marathon. Generally billed as flat and fast and an easy Boston qualifier, it was anything but this year, according to Phil Krajewski. Phil reports 20mph winds and little tail wind. But it didn't stop him from running a second place AG time in 3:38:24. Even though he was 2nd, he broke the AG course record (as did 1st place). Also running well was Darrell Lasell at 3:58:58 and Manny Sainz at 4:04:25 (PRs for both). Full results
Andy

Ongoing events
CVR Fun Run every Tuesday, May 1 to October, at 5:30 pm. Location: Montpelier Rec Path behind the VT Dept. of Labor on Green Mountain Dr.
CVR Speed Workout Wednesdays at 6 pm. Meet near the MHS track on the bike path warmed up by 6. Contact Matt Rutherford if you have questions and want to be added to the email list.
Group Runs you might want to join:
Mondays at 4:15 p.m. On hold for the summer, check back later in the year.
Tuesdays and Thursdays at 5 a.m. Plainfield/EMES/Adamant. Contact Mark Howard.
Wednesdays at 5:30 The Runderachievers run from Good Measures Brewing in Northfield
Wednesdays at 6:30pm at the Brunswick School (formerly the Three Stallion Inn) in Randolph, Contact Hannah Barden or 802-728-2052 to get put on the email list.
Fridays at 6:30: Susannah Colby hosts a trail run from her house in Randolph on the Green Mountain Stock Farms trails. FB info: 802 Trail Running
Upcoming events
—>September 20, Thursdays through September, Bolton Valley Sufferfest Uphill Run and Bike Series, (https://www.facebook.com/events/451046258673785/), 4.5 miles, 5pm @ Bolton Valley base lodge
–>September 23, Race Against Racism 5k, Montpelier High School, 11:30am,
–>September 23, Island Vines 10K, South Hero, 10am
**September 30, Leaf Peepers Half Marathon and 5K, Waterbury, 11am.
–>October 6, Vermont Foliage 15k and 5k, Randolph, 1pm.
–>October 6, Art Tudhope 10K, GMAA, Shelburne, 9am.
–>October 6, CVMC 5k for Komen, Barre Town Rec Field, 9:30am
–>October 7, Run for the Lake, Friends of Northern Lake Champlain, 10k/5K, 9am, Georgia Shore Beach.
–>October 7, Mad Dash, 10k/5k, Waitsfield,10am
–>October 13, Westmore Mountain Challenge, Trail run/hike, varying distances up to marathon, Charleston to Westmore.
**October 28, Autumn Onion 5k, Onion River Outdoors, Montpelier
It's a good idea to check the race information on the race website as dates and times can change.
** Part of the CVR/ORO Race Series
Feel free to email me any additional events that should be listed here.