Happy Halloween!
---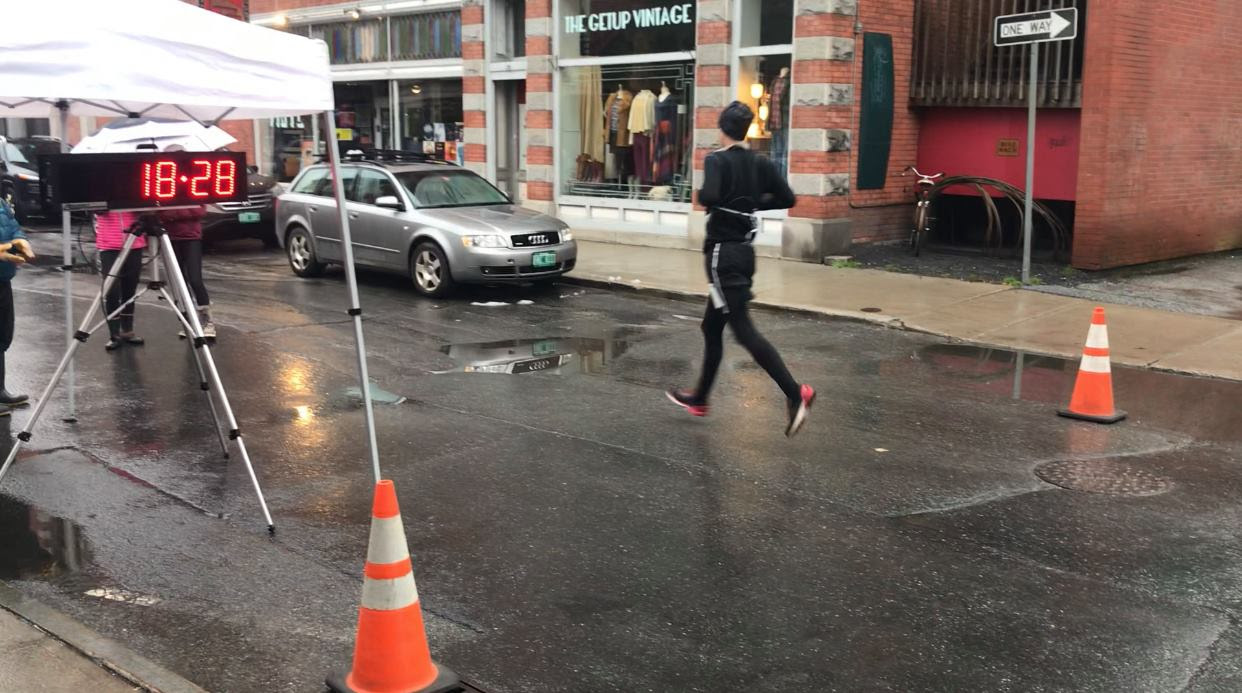 Colin Clifford's first place finish in the Autumn Onion on Sunday.
Club Meeting on Monday November 5th
At Richarda Ericson's house in Montpelier. Her address is 3 Liberty St. Potluck will start at 6pm and meeting at 6:30. Lots of important club business like the 2019 Race Series and race schedule. Please be there!
Autumn Onion 5K
Autumn Onion results are here. Also here are links to photos at ORO and Times-Argus. The was the last CVR/ORO Race Series race of the year. Here are final standings. However, a couple of folks still need to volunteer so division champions are not final in two categories.

Fallen Leaves 5Ks
These begin Saturday, November 3 at 9am. They continue over the next two weekends. Tim Noonan reports that all races will start at the Montpelier High School track as in the past. Disregard the potential course change mentioned last week
And volunteers! Tim needs volunteers for Fallen Leaves this Saturday. Please contact him if you can help.
Andy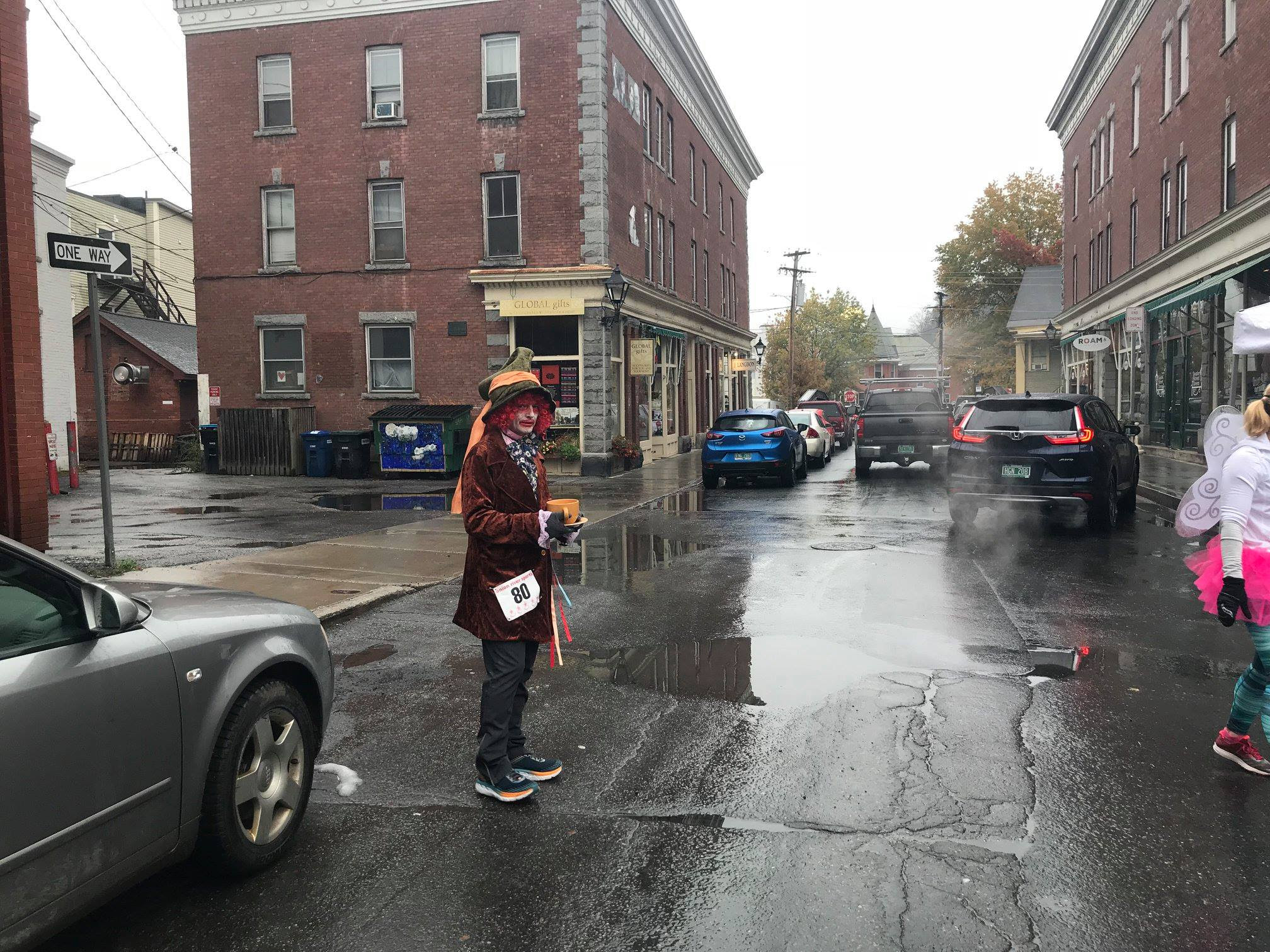 ---
Ongoing events
CVR Fun Run done for the season, will be back in May. Location: Montpelier Rec Path behind the VT Dept. of Labor on Green Mountain Dr.
CVR Speed Workout Wednesdays at 6 pm. Meet near the MHS track on the bike path warmed up by 6. Contact Matt Rutherford if you have questions and want to be added to the email list.
Group Runs you might want to join:
Mondays at 4:15 p.m. Usually at Berlin Town Office, sometimes in Adamant. Contact Donna Smyers if you want to get on the list.
Tuesdays and Thursdays at 5 a.m. Plainfield/EMES/Adamant. Contact Mark Howard.
Wednesdays at 5:30 The Runderachievers run from Good Measures Brewing in Northfield
Wednesdays at 6:30pm at the Brunswick School (formerly the Three Stallion Inn) in Randolph, Contact Hannah Barden or 802-728-2052 to get put on the email list.
Fridays at 6:30: Susannah Colby hosts a trail run from her house in Randolph on the Green Mountain Stock Farms trails. FB info: 802 Trail Running
Upcoming events
–>November 4, Vermont 10 Miler, Stowe, 10am
->>November 3, 10 and 17, Fallen Leaves 5k, Montpelier High School, 9am
–>>November 22, Gobble Wobble Turkey Trot, Barre Town, 9:30am
–>> November 22, GMAA Turkey Trot, Burlington, 11am
–>>November 22, Zack's Place Turkey Trot, Woodstock, 10am
–
It's a good idea to check the race information on the race website as dates and times can change.
** Part of the CVR/ORO Race Series
Feel free to email me any additional events that should be listed here.