CVR News & Notes
---
CVR Birthdays this Week!
Happy Birthday to: John Martin, Mike Harris and Norm Robinson (more on Norm below!)
---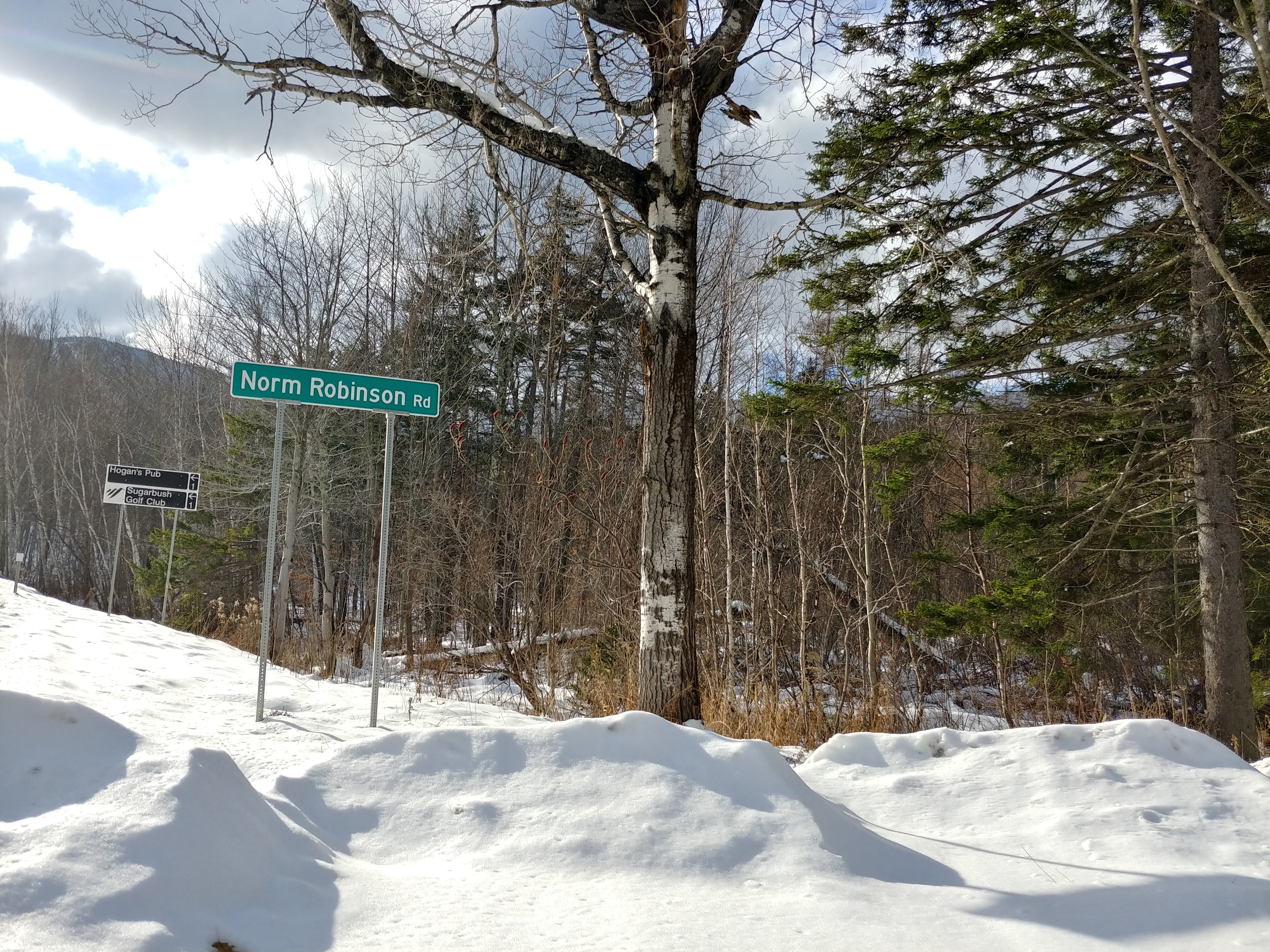 January Newsletter
The next newsletter comes out in January. Remember how great the last one was? Your contributions are encouraged and welcome, please send them to Maryke Gillis. She would like them by January 11. Good topics for you to write about: race reports, an interesting race that others may not know about, your favorite places to run in winter, etc.
2018 CVR/ORO Race Series
The 2018 series is done and here are final standings, after removing non-volunteers. If you have any corrections or questions about your status, please email Jim Flint no later than December 15. After December 15 results will be final with no more changes.
Save the Date-Annual Volunteer and Awards Dinner
This is set for Thursday, January 24th, so reserve it on your calendar. More details to follow. Remember that CVR member volunteers eat for free! The official volunteer roster is here, if you are not on the list and believe you should be, please email me at andy.cvr@myfairpoint.net.
New Year's Eve Race
Remember the 2019 Race series starts on New Year's Eve! The race location is the same as in the past (at the Pavilion). Advance registration is suggested, see the info page here. The race starts in the warm part of the day, at 2pm.
We need volunteers for the race, please email Race Director Manny Sainz if you can help.
Winter Long Run
The first Winter Long Run this past Saturday had a record-setting 22 runners! The nice weather probably helped (and the fact Jeff was the host?). Anyway, here is another chance for you to help set another record.
This week's Winter Long Run will be at Chris Andresen/Dot Helling's house in Adamant. Saturday at 9:30am. Questions about this Saturday's run, contact Chris. Questions about Winter Long Runs in general? Contact Jeff Prescott.
Craftsbury Groomer
As discussed in this Vermont Sports article, not everyone knows that Craftsbury trail groomer Keith Woodward is also an extraordinary runner, cyclist and put the two together, duathlete. And he is a former CVR member, but probably too busy these days to renew! Keith is in the Mt. Washington Road Race Hall of Fame with at least 36 races. Nice discussion on how not to train for your first marathon and the general lack of running shoes in 1971.
Andy
Ongoing events
CVR Fun Runs done for the season, will be back in May. Location: Montpelier Rec Path behind the VT Dept. of Labor on Green Mountain Dr.
CVR Speed Workout Wednesdays at 6 pm. Meet near the MHS track on the bike path warmed up by 6. Contact Matt Rutherford if you have questions and want to be added to the email list.
Group Runs you might want to join:
Mondays at 4:15 p.m. Usually at Berlin Town Office, sometimes in Adamant. Contact Donna Smyers if you want to get on the list.
Tuesdays and Thursdays at 5 a.m. Plainfield/EMES/Adamant. Contact Mark Howard.
Wednesdays at 5:30 The Runderachievers run from Good Measures Brewing in Northfield
Wednesdays at 6:30pm at the Brunswick School (formerly the Three Stallion Inn) in Randolph, Contact Hannah Barden or 802-728-2052 to get put on the email list.
Fridays at 6:30: Susannah Colby hosts a trail run from her house in Randolph on the Green Mountain Stock Farms trails. FB info: 802 Trail Running
Upcoming events
->>December 8, Choice Academy Ugly Sweater Holiday Run 5K, Barre Town, 9am
–>December 22, Winter Wild Uphill Series , Magic Mountain in Londonderry, 7am start
**December 31, (Monday), CVR New Year's Eve 5K, Montpelier, 2pm
->>December 31, Resolution Run 5K and Walk, Champlain Valley Expo, 3:30pm (formerly First Run which used to be held on New Year's Day).
–
It's a good idea to check the race information on the race website as dates and times can change.
** Part of the CVR/ORO Race Series 2019
Feel free to email me any additional events that should be listed here.