News you can use!
---
CVR Birthdays this Week!
Happy Birthday this week to: Brian Carlson, Darragh Ellerson, Dan Voisin, Estherline Carlson, Jo-ann Beaudin, Devin Baker, Dan Miller-Arsenault, Marissa Watson, Celine Blais (new AG!)
---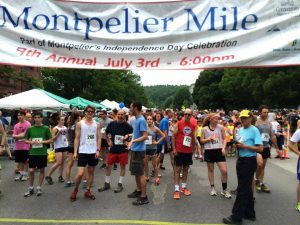 ---
No thunderstorms and no severe wind gusts in the forecast.
The Montpelier Mile Banner will rise again this year!
---
Montpelier Mile tomorrow! Race Day Registration 3:45-5:30. We have our full set of volunteers, so if you want to participate, you'd better run it!
Continue reading

Donna's News and Notes