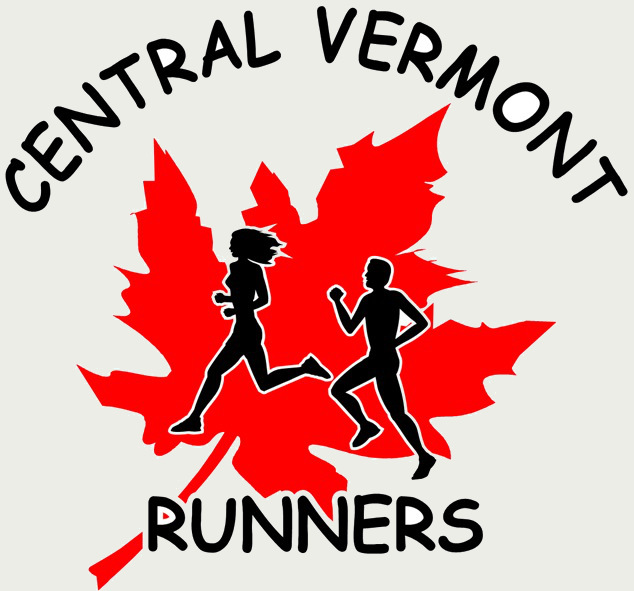 ---
CVR Birthdays this week!
Happy Birthday to: Warren Bright, Christina Clark, Sara London, David MacMath, Ara Whitcomb (new age group 50), Merill Creagh.
Hi CVR Members,

Although the economy continues to open, the COVID-19 guidelines and restrictions continue to play a role in our new norm. Certainly, you can see the new norm when you go to a restaurant or just get a haircut. As a result, the race committee and directors decided last week we needed to fall in line with the guidelines and what other running clubs were doing. I already announced last week it was decided our CVR races through Labor Day weekend would be canceled and replaced with a Central Vermont Runners Virtual Participation Race Series. I am excited to announce this week more details about the series. With support from the race committee, directors, and our web master (John Hackney), we are launching the race series this weekend, Sunday June 21st!

Central Vermont Runners Virtual Participation Series

The race series will include the following races.
Adamant Half Marathon
Paul Mailman 10 Miler & 5K
Barre Town Spring Run 5K (Course)
Capital City Stampede
Montpelier Mile
Bear Swamp 5.7 Miles
Barre Heritage 5K Trail Run
Berlin Pond 5 Miles
Northfield Saving's Bank 5K

This series will follow the honor system and you will need to run the actual course. Maps of the courses will be available on the CVR web site cvrunners.org.

Your age group is determined at the time you register for the series.
Registration will begin on 6/21 and will conclude on 8/1.
Races can be run anytime between 6/21 and 9/6.
You can register, start running the races and log your results in our CVR web sites (details to follow).
There are no awards for having the fastest time or winning your age group.
For each race you run and submit results for you will earn a ticket. At the end of the series there will be a drawing for the prizes. The more tickets you have the more chances for you to win a prize.
Your running results will be available on our web site and you will be able to see how well you did compare to others.
Here are more specific details about registration.
Below is a screen shot showing the menu item for the series on the CVR site. This won't be active until Sunday 6/21.
Race series menu items:

Register for the series. Enter name, age, etc. The system will assign a bib number to be used for the whole series.
Enter/update a race series time. Enter the date and time that you ran the race course. You can update a previously entered date and time, if you run the course more than once.
My results list. This is a display of one person's results for all the races run.
Race results display. This shows overall or age-group results for one race.
Race results to .csv file. Results for one race downloaded to a .csv file.
Return to the CVR home page.
Here's the link to the series page (active on Sunday 6/21): 
Participation Race Series Link.

Any questions about the series please ask me and any questions about the registration or posting your results please send an email to info@cvrunners.org.
Leaf Peepers Half Marathon and 5K
I want to make a note for everyone that Leaf Peepers has not been canceled and you can register for the event now. Registration without taking a fee is happening now.
Craftsbury Outdoor Center Running Program
Heidi Caldwell of the Craftsbury Outdoor Center reached out to me and asked me to share this new program with the Central Vermont Runners. It is a "Virtual Running Camp" and here are the details provided by Heidi.
 
Over month-long sessions, runners connect weekly as one large group for instructional workshops, break-out into small teams for check-ins and discussions, and work with coaches one on one to create a custom training plan tailored to their specific goals. Sam Davis is one of our wonderful coaches for the summer! In the absence of in-person camps and limited group runs this summer, we want to share our resources and support. Our hope this that these virtual camps will provide runners with the structure, motivation, and camaraderie we are all currently missing. We recently began our first session, and the feedback so far has been really positive!
 
You can find our website with full camp details here.
Your Stories
I asked before if you have any stories about your running adventures during the COVID-19 pandemic you would like to share with all CVR members, please pass them on to me and I will consider to add them to one the next News and Notes. I haven't received any yet but will still consider them.
Newsletter Editor Search
We are still searching for a newsletter editor. Please contact Andy Shuford. Click on his name to send him an email.
CVR Annual Meeting
I am planning our annual meeting using Zoom. I was going to announce this week but am still working on the details. Will be sending out a notice soon.
---
Ongoing events
None to report.
Upcoming events
The Central Vermont Runners Virtual Participation Series. Sign up Sunday 6/21 and run the series!
Safe Running!
Manny Sainz