Capital City Stampede is this weekend!
---
CVR Birthdays this week!
Happy Birthday to: Jon Copans, Phil Krajewski, John Mattern and Rima Carlson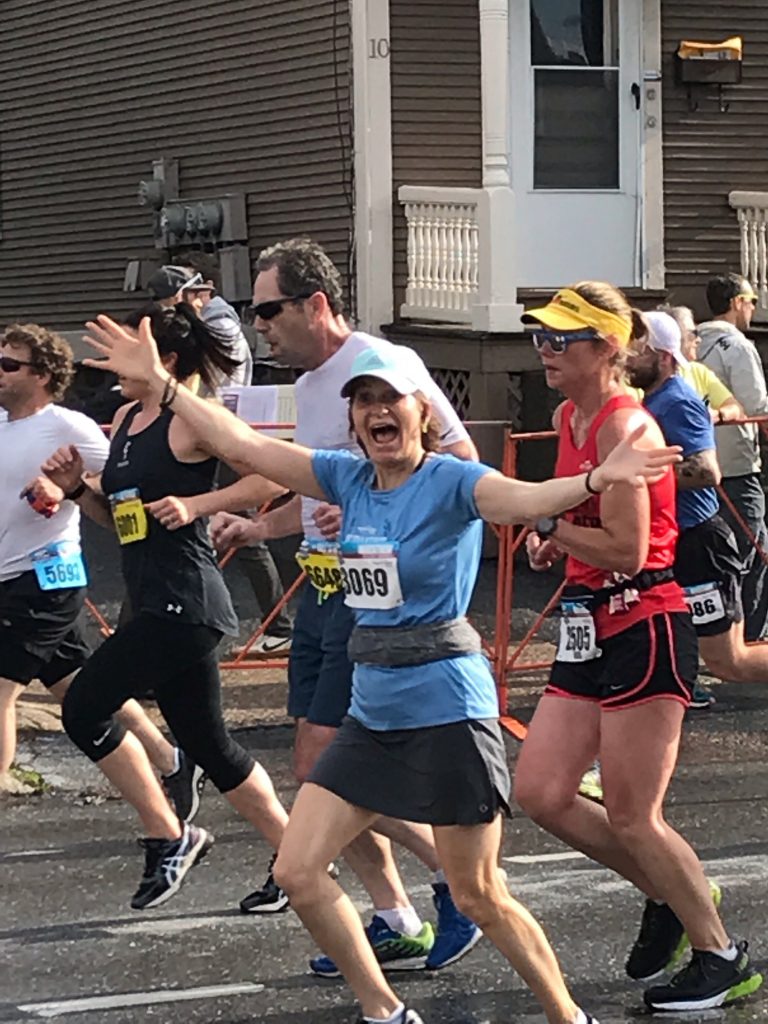 Capital City Stampede
The next CVR/ORO Race Series event is this Saturday at 9am at Onion River Outdoors. This is the 42nd annual 10K race. Register here for early discount.
If you aren't planning to run, race directors Shannon Salembier and Colin Clifford still are short a few volunteers, email Shannon if you can help.
Fun Run on the 11th – Julio's!
After Tuesday's Fun Run, let's plan to go to Julio's afterwards. As usual, I will take a headcount before the run and call in the reservation. If you won't be at the run, but plan to come anyway, let me know so I can include you. We will be there about 6:30pm. I won't issue another reminder about this, unless you would like a special reminder on Monday night. Let me know if you need a reminder :).
Race Series Standings
Now that the June 1 membership deadline has passed, Jim Flint has done the first set of Race Series standings for the year. Here they are. Remember your best 6 races count and that you have to volunteer once. With 5 races in out of 13, Ben Kidder already has 5, but he needs three more 100s to have a perfect 600. A number of folks with 3×100 but it is difficult to do that again before the end of the series. We'll see what happens at CCS this weekend!
Craftsbury Report from Jim Flint
Here is a report from Jim about how CVR contributions to the Craftsbury running program have helped:

I tell my track kids that running against tougher competition makes you better; guess I've got to practice what I preach!

BTW, our Craftsbury kids made a fantastic showing at the Chittenden Regional Middle School championship, Friday at UVM, and at the state Division III-IV championship yesterday in Windsor. Three kids (two boys and one girl) qualified for the MS championship meet and five kids went to the state meet. One of the middle school boys broke the 5-minute barrier in the1500 and the 2:30 barrier in the 800 for the first times. Another placed in the top 5 in the 75m hurdles and the discus.

At the high school level, we had a state D-IV champion in the 800, Camille Bolduc, who also placed second in the 400. Our boys' 4 x 100 relay team took second place, which totally surprised them. The boys also did well in the field events of javelin, discus, shot put, and high jump. All in all, the boys (with 4 guys scoring team points) had the best showing ever for a Craftsbury boys' team, placing 6th of 11 teams in D-IV, with 33 points. The girls (solely based on Camille's 18 points) finished in a tie for 6th.

The last $10 of the CVR grant were used to pay the entry fee for one boy to compete in the Last Chance Meet at MMU. He missed the first two meets of the season and needed one more meet to qualify. I had him run the 110m high hurdles, as he needed to compete in an event that he hadn't already qualified in. It was also the first event of the meet on a miserable rainy afternoon, so his parents didn't have to wait around in the rain too long. Although he forgot his running shorts and ran in sweats, he managed to qualify in the hurdles for the state meet. Seeing that we had been lucky so far, I had him give the hurdles another shot at the state meet. He ended up setting a school record (granted no Craftsbury boy had ever run the high hurdles before) and narrowly missed getting a sixth-place ribbon. The thrill of competition at the state level was amazing for the boys. While Camille is a transfer from South Burlington who ran as a freshman, none of the boys who went to the state meet had ever gone out for track before. They had an experience they'll remember all their lives, thanks in part to the help from CVR!
New Leaf Peepers Race Director in the News.
Here is a SkiRack blog piece about VT trail running by our new Leaf Peepers race director, Will Robens.
RRCA VT State Representative
The Road Runners Club of America (RRCA) is looking for a state representative for Vermont. CVR is one of several RRCA clubs in the state. This would be a fun volunteer position if you are interested. The current VT representative must have not renewed when her term was up. The main focus of the position is to promote the RRCA to the member clubs and coordinate the state championship races. The Paul Mailman 10 Miler is one of the state championship races. A perk of the position is you get to go to the national convention (in Oregon this year). If you think you might be interested, let me know and I will forward the email with more information, Here is a brief summary of the job.
Andy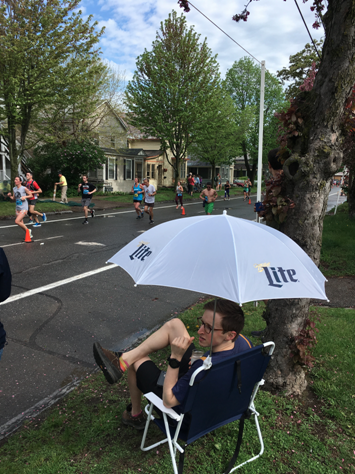 ---
Ongoing events
CVR Fun Run Tuesday at 5:30pm. Location: Montpelier Rec Path behind the VT Dept. of Labor on Green Mountain Dr.

CVR Speed Workout Wednesdays at 6 pm. Meet near the MHS track on the bike path warmed up by 6. Contact Matt Rutherford if you have questions and want to be added to the email list.

Group Runs you might want to join:
Mondays at 4:15 p.m. Usually at Berlin Town Office, 2nd Mondays in Adamant. Contact Donna Smyers if you want to get on the list.
Tuesdays and Thursdays at 5 a.m. Plainfield/EMES/Adamant. Contact Mark Howard.
Wednesdays at 5:30 The Runderachievers run from Good Measures Brewing in Northfield
Wednesdaysat 6:30pm at the Brunswick School (formerly the Three Stallion Inn) in Randolph, Contact Hannah Barden or 802-728-2052 to get put on the email list.
Fridays at 6:30: Susannah Colby hosts a trail run from her house in Randolph on the Green Mountain Stock Farms trails. FB info: 802 Trail Running
Upcoming events
*June 8, Capital City Stampede 10K, 9am, Onion River Outdoors on Langdon St.
June 15, NH-VT Covered Bridge Half Marathon, + 5K and relay, Colebrook, NH, 8:30am
June 15, CVMC Berlin Pond Fun Run and Walk, 8:30am, Berlin Pond, parking at Town Clerk's
June 16, GMAA Equinox Trail 10K and 5K, Charlotte, 9:30am
June 22, Catamount Ultra 50k/25K, Trapp Family Lodge, 7am and 8:30am (25K)
June 29, Waterbury NQID 1 mile race (can anyone tell me the start time)?
June 30, Champ's Challenge, 5K run or bike rides 8 miles to 100K, Basin Harbor Club.
*July 3, Montpelier Mile, 6pm, before the parade
July 4, Clarence Demar 5K, Folsom School, South Hero, 8:30am
July 7, Mad Marathon and Half, Waitsfield, 7:00am
July 7, Stowe 8 Miler and 5K, Stowe, 8:30am
*July 13, Bear Swamp Run, Rumney School, Middlesex, 9am
July 27, Barre Heritage Festival 5K Trail Race, Millstone, 9am
It's a good idea to check the race information on the race website as dates and times can change.
* Part of the CVR/ORO Race Series 2019
Feel free to email me any additional events that should be listed here.