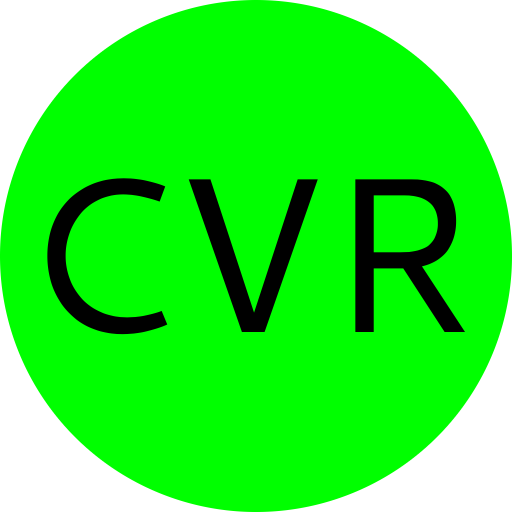 ---
CVR Birthdays this week:
Happy Birthday to: April Farnham, Susan Hackney, Murdock Morse, Robert Searles, Jamie Shanley, Mary Stone, Brenda Phillips, Kenyon Fatt
---
Hi CVR Members,
One more week is left in January, the winter is going by fast! Spring running is right around the corner. Before then, we have the Snowshoe race starting next weekend! So far, 13 people have signed up for the event. Are you up for the challenge? Click here to register Snowshoe Race. Only a couple of items to talk about for this week.
CVR Virtual Social Gathering
The event is this evening starting at 5 PM!!!
The social gathering begins at 5 PM and will continue to 7 PM, or until there are no members left on the call. If you are debating whether you want to join the event, please join us at least at 5:30 PM. At that time we will have a presentation for the "Spirit of the Club" award. Please click this link to join the event, Social Gathering. See you all there!
Winter Long Run
We had our first Winter Long Run this season last weekend. Six brave members were challenged with wind chills below zero! The run took place from the Red Hen in Middlesex. There were two running times, one at 7:00 and the other at 9:30 am. The brave members were Darrell and Cheryl Lasell, Bob Emmons, Graham Sherriff, Joe Merrill, and myself. For this weekends run, in even colder temperatures, stay tuned for Donna's email. If you want to be added to the distribution list please Contact Donna. For those participating, please take a picture and send to me!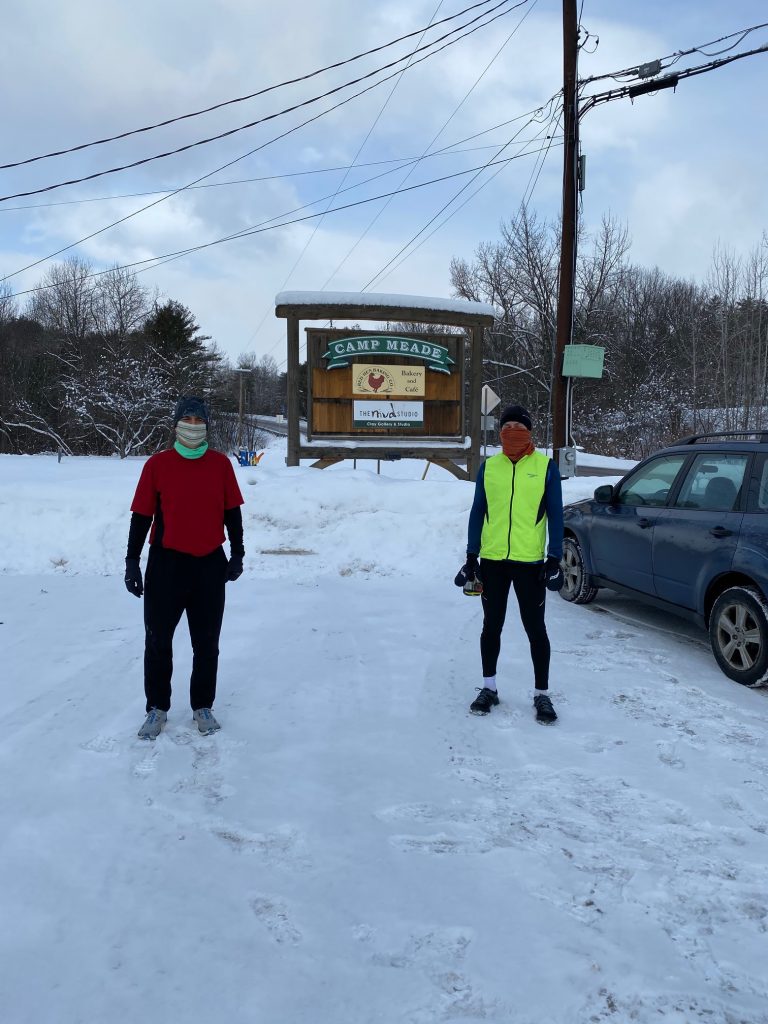 ---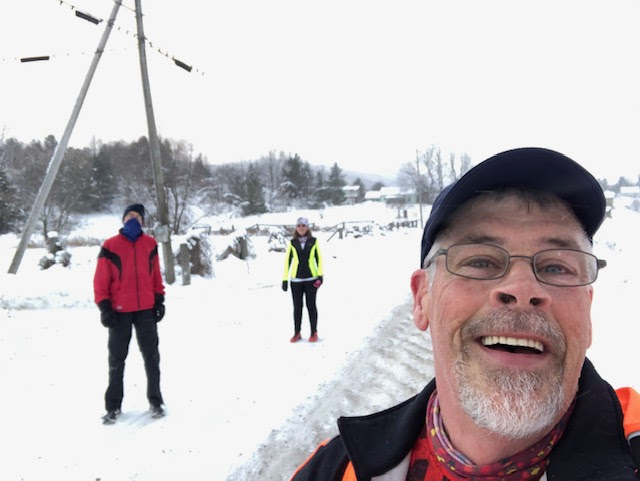 Ongoing/Upcoming events
Central Vermont Runners
Snowshoe Event
Barre Town Millstone Forest 2/6 – 2/14
A Non-CVR Sponsored Event
"Tuesday Night Run" in Bethel at 5:30pm – Welcoming all to a 3ish mile starting in downtown Bethel. Run or walk at an enjoyable pace or your fastest! Please keep a 6ft distance and bring a headlamp!
a different road route every week. – some fast guys, some walk/run beginners.
https://www.facebook.com/events/421213835743710
Safe Running!
Manny Sainz