Two CVR/ORO Race Series Races Coming Up!
---
CVR Birthdays this week!
Happy Birthday to: Bodhi Evans, Maryke Gillis, Andrea McLaughlin, Rowly Brucken, John Valentine (new AG!), Hazel Vanderpyl, Mary Clark, Priscilla Carr, Allie Nerenberg, Sally Searles, and Ellie Searles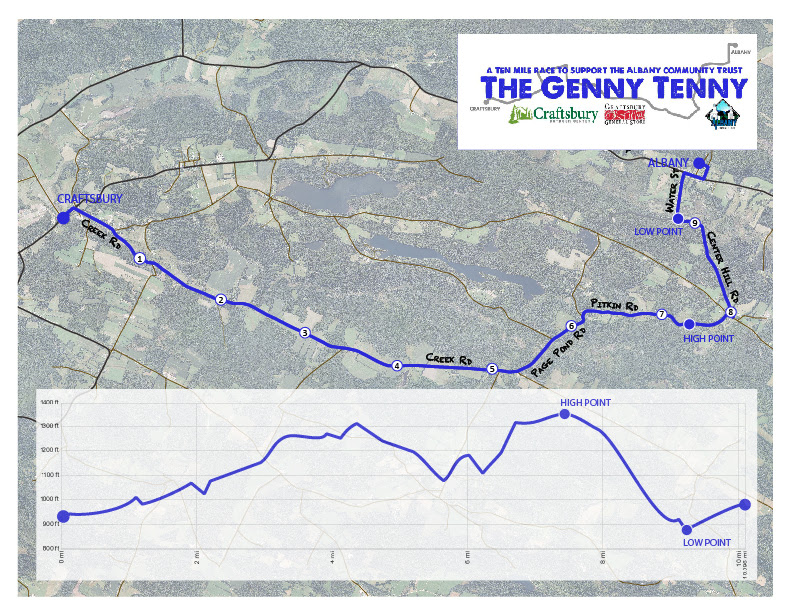 CVR/ORO Race Series
The series is getting interesting with only a few races left and this week there are two opportunities to get more points! The Genny Tenny and Sodom Pond are coming up fast!  Check the latest race series results here.
Groton Forest Trail Run
Groton Forest Trail Run  results from this past weekend on the CVR site.
Genny Tenny Ten Mile
This Sunday, September 15 is the second annual Genny Tenny Ten Mile, in Craftsbury. This year it is in the CVR/ORO Race Series.  On line registration is available here.  After Genny Tenny there are only two more race series races, and the next one is:
Sodom Pond 4 Miler
The next to last race series race is the Sodom Pond 4 Miler Wednesday, September 18 at 6pm. The race is in Adamant and there are rumors there may be a pasta dinner afterwards (Adamant Community Center?). Race day registration only, and it is only $10!
If you can volunteer, please contact Tim Noonan.
Leaf Peepers
Leaf Peepers Half Marathon and 5K is the final CVR/ORO Race Series race.
Calling all Leaf Peepers volunteers!  Contact June Burr if you can help.
Andy
---
Ongoing events
CVR Fun Run  Tuesday at 5:30pm.  Location: Montpelier Rec Path behind the VT Dept. of Labor on Green Mountain Dr.

CVR Speed Workout Wednesdays at 6 pm. Meet near the MHS track on the bike path warmed up by 6.  Contact Matt Rutherford if you have questions and want to be added to the email list.  

Group Runs you might want to join:
Mondays at 6pm at Harwood Union High School. Kids and Adults Fun Run. Small fee. Contact: Ann Zetterstrom • zettx3@gmail.com
Tuesdays and Thursdays at 5 a.m. Plainfield/EMES/Adamant. Contact Mark Howard.
Wednesdays at 5:30 The Runderachievers run from Good Measures Brewing in Northfield
Wednesdays at 6:30pm at the Brunswick School (formerly the Three Stallion Inn) in Randolph, Contact Hannah Barden or 802-728-2052 to get put on the email list. 
Fridays at 6:30:  Susannah Gravel hosts a trail run from her house in Randolph on the Green Mountain Stock Farms trails. FB info: 802 Trail Running
Upcoming events
>September 14 and 15, 24 Hours of NEK, E. Charleston, 6/12/24 hour individual and relay
>September 15, LL. Bean Flannel 5K, Burlington, 9am, Leddy Park to Battery Park
*September 15, Genny Tenny 10 Miler, Craftsbury, 10am
*September 18 (Wed.), Sodom Pond 4 Miler, Adamant, 6pm
>September 22, Harpoon Flannel 5K, Windsor, 10am
>September 22, Island Vines 10K, South Hero, 10am
>October 5, Art Tudhope 10K, Shelburne, 9am
*October 6, Leaf Peepers Half Marathon and 5K, 9:00am, Waterbury
>October 13, GMAA Green Mountain Marathon and Half, South Hero, 8:30am
>October 19, Trapp Mountain Marathon, marathon and half, Trapp Family Lodge
>October 20, Heady Trotter 4 Mile, Alchemist Brewery in Stowe, 10am
>October 27, Black River Beatdown, 15k, 30k, 45k, Craftsbury
It's a good idea to check the race information on the race website as dates and times can change.
* Part of the CVR/ORO Race Series 2019
Feel free to email me any additional events that should be listed here.