Berlin Pond 5 Miler on Thursday!
---
CVR Birthdays this Week!
Happy Birthday to: Maureen Carr, Jay Stewart and Tom Foltz (new AG!)
---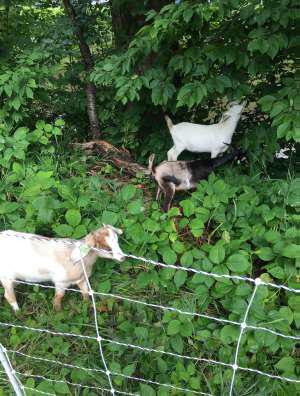 Berlin Pond 5 Miler
The next race in the CVR/ORO series is this Thursday, August 16 at 6pm. Registration at the Berlin Town Office. Allow enough time to get to the race start 1/2 mile away. $5 on race day, no pre-registration. This is a great way to celebrate your Bennington Battle Day holiday!
CVR Newsletter
Maryke Gillis has produced her first newsletter and it is awesome! If you haven't seen it, here it is.

CVR Meeting this coming Monday, August 20
Monday, August 20 is the next CVR meeting in Brookfield at the Old Town Hall. The potluck will begin at 6pm and the meeting at 6:30pm. We will have an informal run before the meeting at 5pm. Here is a 4 mile loop we can do. The Old Town Hall is located on Sunset Pond so there are swimming opportunities too. Mark your calendars and come early for the run/swim if you can! Here are directions to the meeting.
Groton Forest Trail Run
Just 7 spots left in the Groton Forest Trail Race (probably less by the time you read this). So sign up soon if you plan to run.
Please Send Best Wishes to Gerry
Gerry Carlson had a stroke recently but is doing OK. Please send your cards and best wishes to him: 155 Elm St., #4 Montpelier VT 05602
USA Triathlon Hall of Fame
Last Thursday, Donna Smyers was inducted into the USA Triathlon Hall of Fame in a ceremony in Cleveland. This was a couple of days before she competed in the National Age Group National Championships. Here is the article about the induction and here are the results for her 2nd place finish in the Olympic distance national championships in her age group.
Green Mountain Stage Race
Yes this is a cycling event but a big deal in the Mad River Valley over Labor Day weekend. If you are interested in volunteering, Dot Helling says the perks are great and you'll get to work for Gary Kessler. Click here for info. The dates they need help are August 30 to September 2.
Alex Jinks in Times Argus
Nice article about Alex Jinks written by Jamie Biggam.
Andy

Ongoing events
CVR Fun Run every Tuesday, May 1 to October, at 5:30 pm. Location: Montpelier Rec Path behind the VT Dept. of Labor on Green Mountain Dr.
CVR Speed Workout Wednesdays at 6 pm. Meet near the MHS track on the bike path warmed up by 6. Contact Matt Rutherford if you have questions and want to be added to the email list.
Group Runs you might want to join:
Mondays at 4:15 p.m. On hold for the summer, check back later in the year.
Tuesdays and Thursdays at 5 a.m. Plainfield/EMES/Adamant. Contact Mark Howard.
Wednesdays at 5:30 The Runderachievers run from Good Measures Brewing in Northfield
Wednesdays at 6:30pm at the Brunswick School (formerly the Three Stallion Inn) in Randolph, Contact Hannah Barden or 802-728-2052 to get put on the email list.
Fridays at 6:30: Susannah Colby hosts a trail run from her house in Randolph on the Green Mountain Stock Farms trails. FB info: 802 Trail Running
Upcoming events
**August 16, Berlin Pond Five Miler, Berlin Pond, 6pm
–>August 18, 100 on 100 Relay, all day, starts in Stowe
–>August 18, Paine Mountain Trail Race, Northfield, Heavy Half and 10K, 9am
–>August 26, Race to the Top of Vermont, Stowe, 4.3 miles, 8am.
**September 1, Northfield Savings Bank 5K and 1 Mile Kids Race, 9:30am, Northfield
–>September 1 and 2, Jay Peak Trail Running Festival, various distances
–>September 2, GMAA 50th Annual Archie Post 5 Miler (oldest race in VT!), 8am, Gutterson Field House at UVM
–>September 8, CVR Groton Forest Trail Run, 26.5 and 15 miles, Boulder Beach State Park, 7am
–>September 9, GMAA Scholarship 5K Trail Race, 8:30am, Red Rocks Park, So. Burlington
**September 12, Sodom Pond Race, Adamant, 4 miles, 6pm
–>September 15, GMAA Common to Common 30K, 8:30am, Essex
**September 30, Leaf Peepers Half Marathon and 5K, Waterbury, 11am.
–>October 6, Vermont Foliage 15k and 5k, Randolph, 1pm.
–>October 6, Art Tudhope 10K, GMAA, Shelburne, 9am.
–>October 31, Westmore Mountain Challenge, Trail run/hike, varying distances up to marathon, Charleston to Westmore.
It's a good idea to check the race information on the race website as dates and times can change.
** Part of the CVR/ORO Race Series
Feel free to email me any additional events that should be listed here.