First 2019 News & Notes!
---
Lots of CVR Birthdays this Week!
Happy Birthday to: Ben Deede, Chris Andresen, Lori Howe, Dillon Burns, Charlene Blow, Willem Carlson-Hillier, Colin Bright, Denise Ricker,  and Jane Valentine
---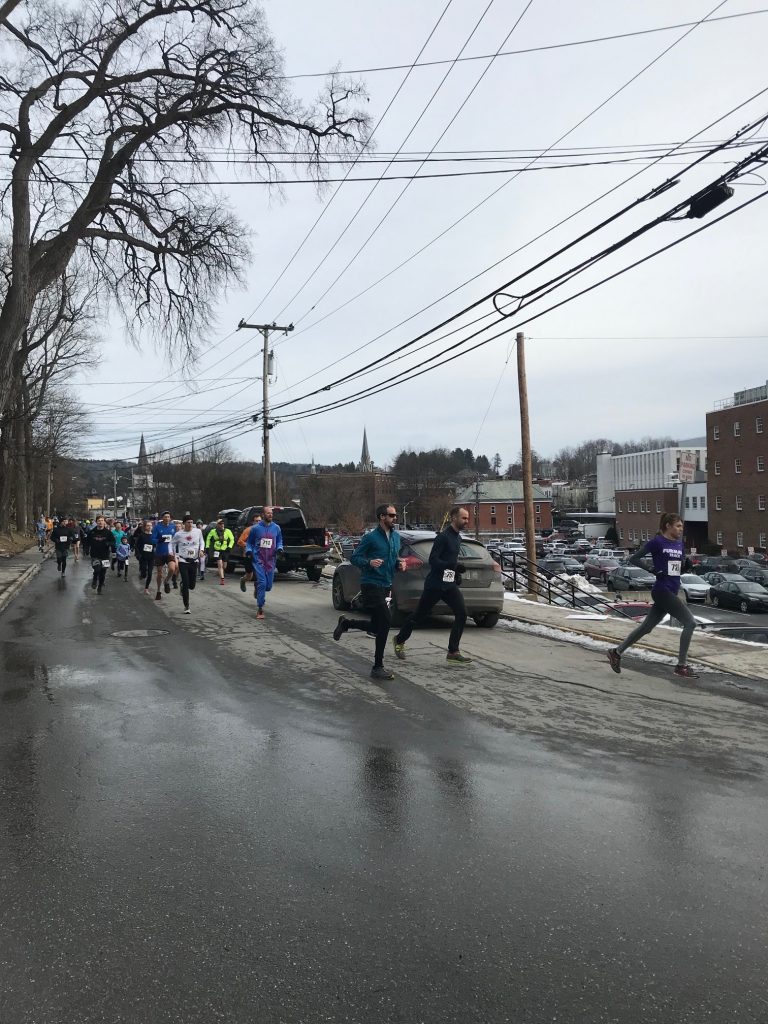 New Year's Eve Race
First race of the 2019 CVR/ORO Race Series race, the New Years Eve 5K was popular, with 142 participants. Here are results. The relatively mild weather probably helped participation as it is the most the race has seen since 2015. A big thank you to race director Manny Sainz and the volunteers.
As the first race in the Race Series, NYE 5K is important for some folks with an upcoming birthday age ending in a 0. If you run NYE, then you stay in the old age group, but if you wait to run your first Race Series race after your birthday, then you are in the new age group. Jim Flint's 60th birthday will be next next year but he has chosen to remain in the 50-59 by running NYE (bad for me). Lots of strategy with the Race Series!
Two age group record fell on New Years Eve and these went to prior record holders who are both building a dynasty at this race. Norm Larsen broke the Men's 60-69 record which he now holds along with the Men's 50-59 AG record. But Patty Foltz tops that, breaking the Female 70-79 AG record at this year's race (by over 5 minutes!) which adds to her Female 50-59 and Female 60-69 records.
January Newsletter
Friday, January 11 is the deadline for articles. Please send them to Maryke Gillis.
Save the Date-Annual Volunteer and Awards Dinner
We will be at the Steak House in Berlin on Thursday, January 24th for the annual dinner. 5:45pm for social hour (cash bar) and dinner at 6:30pm. Remember that CVR member volunteers eat for free! You will soon receive a request by email to RSVP and reserve your place.
Winter Long Run
This week's Winter Long Run will be at Manny Sainz's house in East Barre on Saturday at 9:30am. Questions about this Saturday's run, email Manny Sainz.
Andy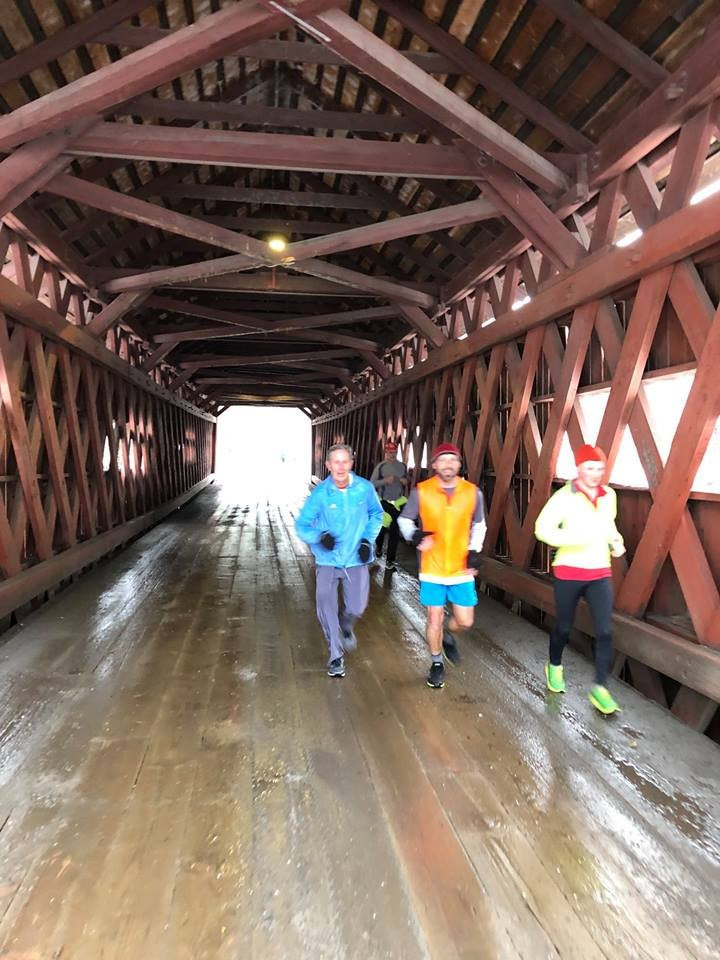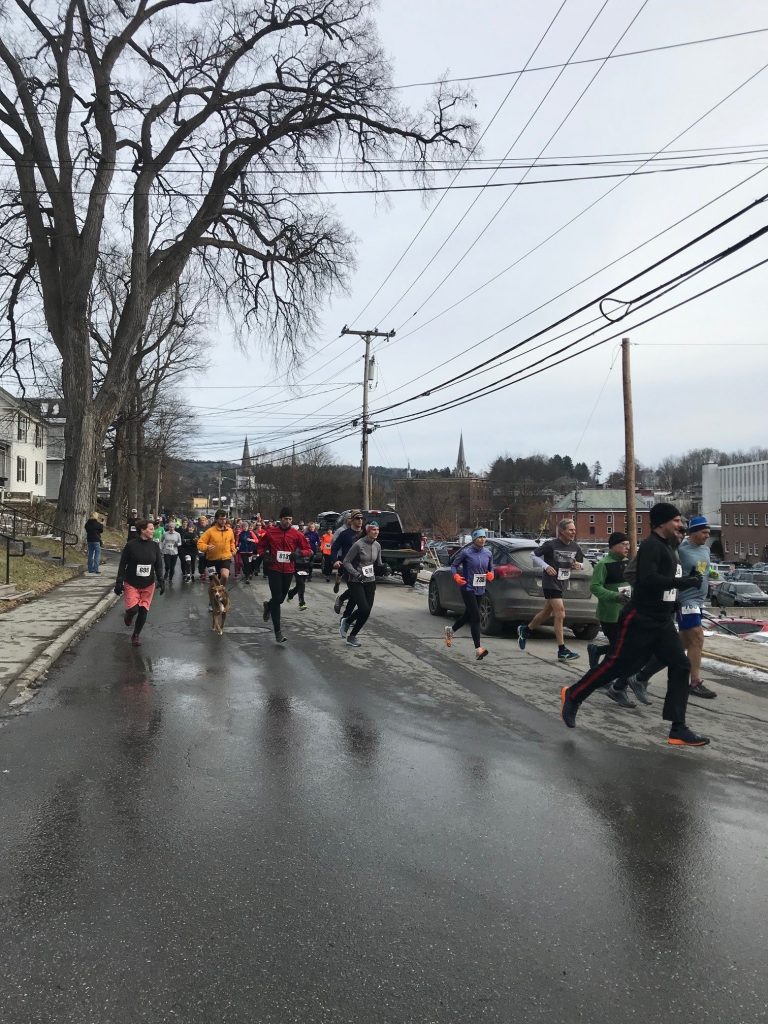 ---
Ongoing events
CVR Fun Run done for the season, will be back in May. Location: Montpelier Rec Path behind the VT Dept. of Labor on Green Mountain Dr.

CVR Speed Workout Wednesdays at 6 pm. Meet near the MHS track on the bike path warmed up by 6. Contact Matt Rutherford if you have questions and want to be added to the email list.

Group Runs you might want to join:
Mondays at 4:15 p.m. Usually at Berlin Town Office, sometimes in Adamant. Contact Donna Smyers if you want to get on the list.
Tuesdays and Thursdays at 5 a.m. Plainfield/EMES/Adamant. Contact Mark Howard.
Wednesdays at 5:30 The Runderachievers run from Good Measures Brewing in Northfield
Wednesdaysat 6:30pm at the Brunswick School (formerly the Three Stallion Inn) in Randolph, Contact Hannah Barden or 802-728-2052 to get put on the email list.
Fridays at 6:30: Susannah Colby hosts a trail run from her house in Randolph on the Green Mountain Stock Farms trails. FB info: 802 Trail Running
Upcoming events
–>January 26, Winter Wild Series, Cranmore Mountain (NH), 7am
–>January 27, Winter Wild Series, Black Mountain (NH), 7am
–>January 27, Boston Prep 16 Miler and 5 Mile, Derry NH, 10am
–>February 16, Cupid 5K, Shelburne, 10am
–>*March 24, Kaynor's Sap Run, 10K, Westford School, 11am