Happy Thanksgiving!
---
CVR Birthdays this Week!
Happy Birthday to: Ellen Krajewski, Darrel Lasell, Jill Aspinall, Bryan Bushey and Hartley Bingham
---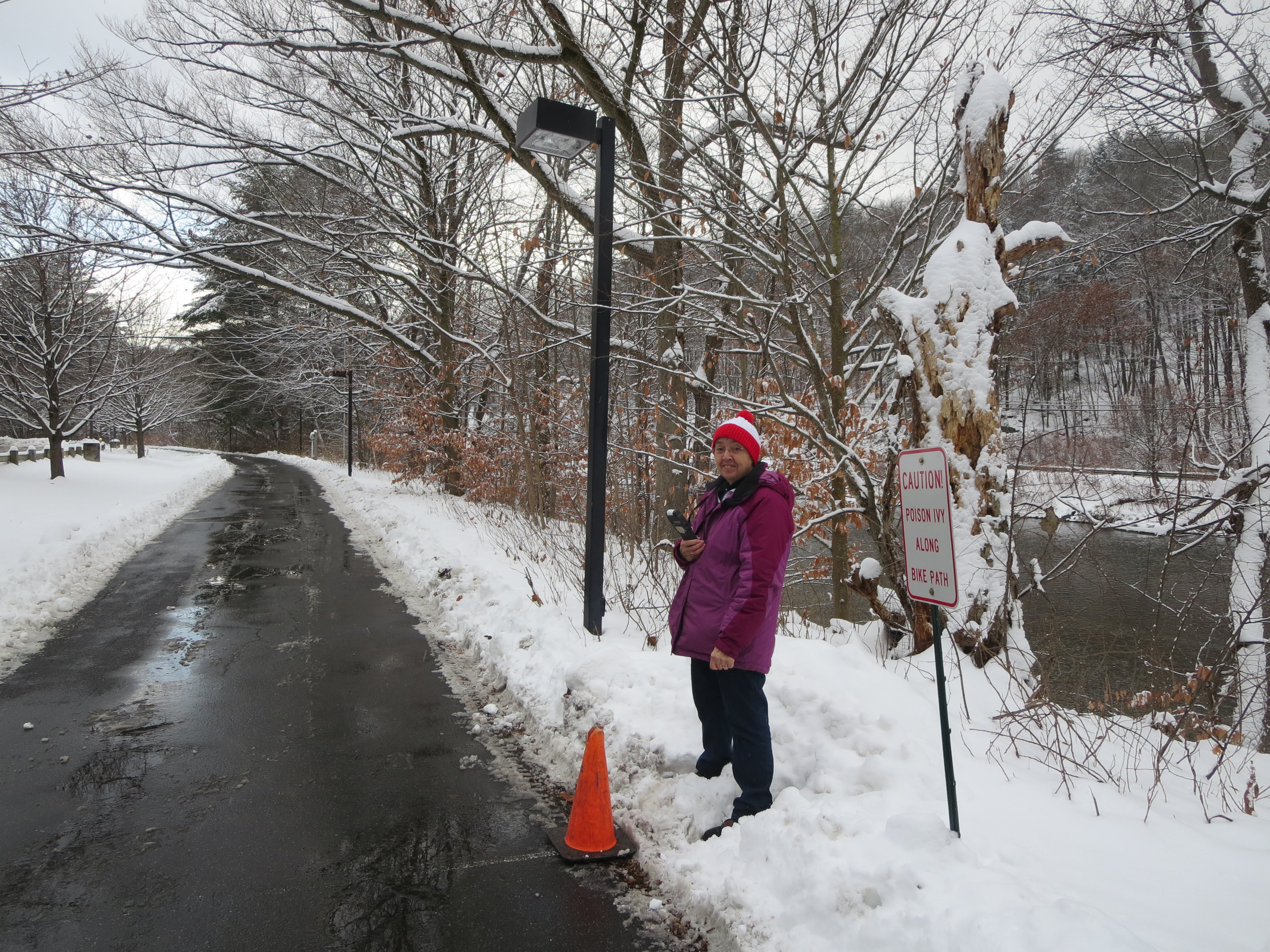 Fallen Leaves 5Ks
I said last week there may be snow on the grass at the final Fallen Leaves. There was, and about 5 inches of it. Between that and the snow-laden track, Tim Noonan decided to change the course for the first time in the 15 year history of the event. The alternate course still used the bike path but substituted the field and track for loops around the DOL and some running on Green Mountain Drive.
Fallen Leaves #3 results are here. Maxfield English repeated as men's winner and Dot Martin was the female winner.

Winter Long Runs
On Monday you should receive an email about Winter Long Runs that will answer all your questions! Remember they start December 1.
CVR/ORO Race Series
The 2018 series is done and here are final standings, after removing non-volunteers. Remember the 2019 series starts on New Year's Eve!
Save the Date-Annual Volunteer and Awards Dinner
This is set for Thursday, January 24th, so reserve it on your calendar. More details to follow. Remember that CVR member volunteers eat for free! The official volunteer roster will be up soon.
Good luck to all running Thanksgiving day races! Here is an article on "turkey trots", including a mention of the Manchester Road Race. The oldest turkey trot is Buffalo's, which goes back to the 19th century, and didn't allow women until 1972!
Andy
Ongoing events
CVR Fun Runs done for the season, will be back in May. Location: Montpelier Rec Path behind the VT Dept. of Labor on Green Mountain Dr.
CVR Speed Workout Wednesdays at 6 pm. Meet near the MHS track on the bike path warmed up by 6. Contact Matt Rutherford if you have questions and want to be added to the email list.
Group Runs you might want to join:
Mondays at 4:15 p.m. Usually at Berlin Town Office, sometimes in Adamant. Contact Donna Smyers if you want to get on the list.
Tuesdays and Thursdays at 5 a.m. Plainfield/EMES/Adamant. Contact Mark Howard.
Wednesdays at 5:30 The Runderachievers run from Good Measures Brewing in Northfield
Wednesdays at 6:30pm at the Brunswick School (formerly the Three Stallion Inn) in Randolph, Contact Hannah Barden or 802-728-2052 to get put on the email list.
Fridays at 6:30: Susannah Colby hosts a trail run from her house in Randolph on the Green Mountain Stock Farms trails. FB info: 802 Trail Running
Upcoming events
–>>November 22, (Thursday), Gobble Wobble Turkey Trot, Barre Town, 9:30am
–>> November 22, (Thursday), GMAA Turkey Trot, Burlington, 11am
–>>November 22, (Thursday), Zack's Place Turkey Trot, Woodstock, 10am
**>>December 31, (Monday), CVR New Year's Eve 5K, Montpelier, 2pm
–
It's a good idea to check the race information on the race website as dates and times can change.
** Part of the CVR/ORO Race Series
Feel free to email me any additional events that should be listed here.