Happy May!
---
CVR Birthdays this Week!
Happy Birthday to: Anya Carlson, Michael Flanders, Mabel McKinnon, Natalie Gentry, Sarah Katz (new AG!), Megan Dolan, Timothy Terway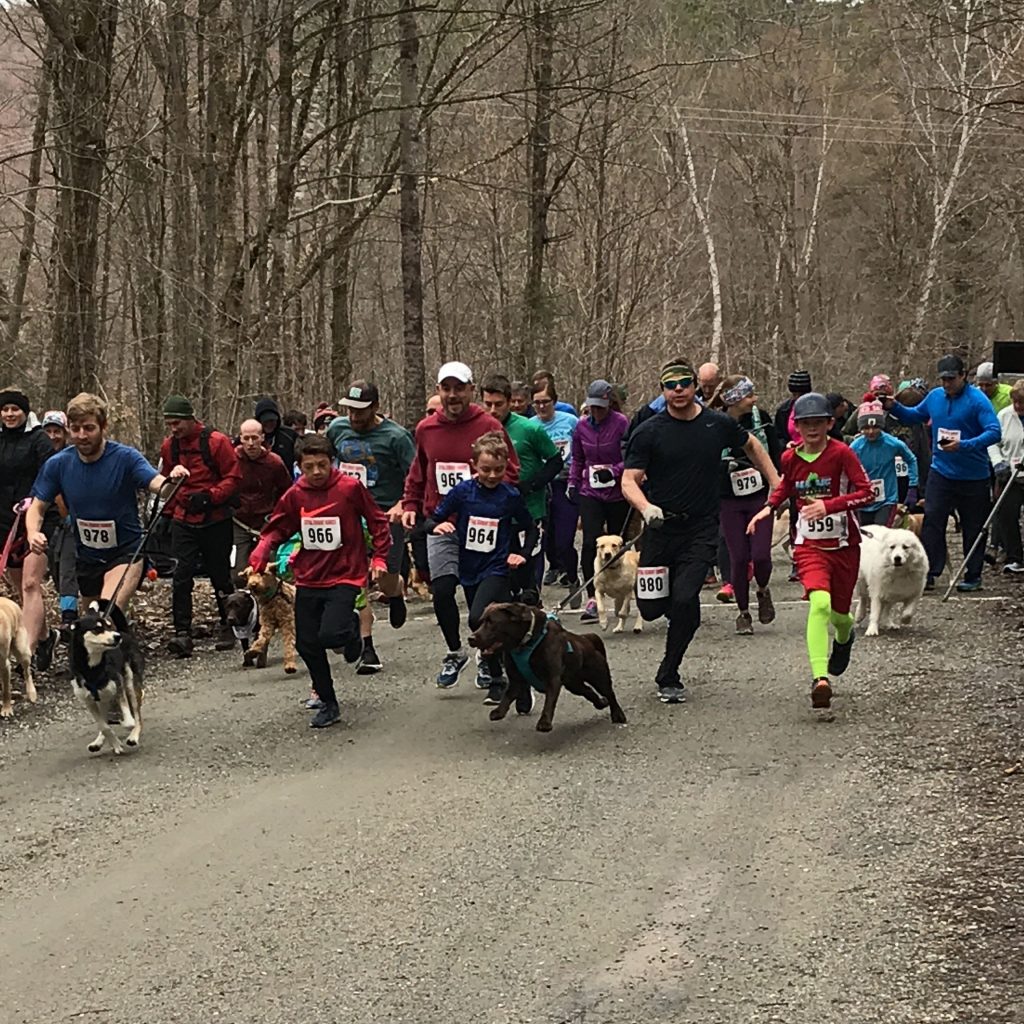 Newsletter Deadline this week!
Saturday, May 4 is the deadline, send articles and photos to Maryke Gillis.
Green Up this Thursday!
The annual tradition of greening up the Fun Run course will occur onThursday.  Meet at the Fun Run start at 5:30pm (behind VT Dept. of Labor on Green Mountain Dr.). Mack Gardner-Morse will be in charge and will have some bags and gloves, but you may want to bring your own.  If you want to come early, Mack will be there early and will stay at the start until at least 6pm if you can't get there at 5:30pm.  Green up will happen rain or shine but looks like OK weather as the rain is in the morning. This year's green up is in honor of Scott Skinner who passed away last year and was a frequent participant.
Run Runs next week!
The first Fun Run of the season will be next Tuesday, May 7 at 5:30pm. The location is the VT Dept. of Labor at 5 Green Mountain Dr., in Montpelier. Here is a refresher in case you have forgotten:
The run leaves at 5:30pm. Sharp! If you show up at 5:32pm, you will be seriously behind.
Distances are 2, 4 and 6 miles. Since they are out and back runs, you can run any distance you want but to get an "official" time, it has to be one of the even-numbered distances.
There is timing and you should give your name and age to the timer, in case she doesn't know already.
Fun Runs are for everyone. You can run hard if you want or run easy. And you can walk if you want.
They happen rain or shine but could be cancelled in thunderstorms. Show up anyway and we will decide then.
To celebrate the opening of Fun Run season, we will plan to go to Julio's afterwards. I will take a headcount before the run and call in a reservation.
CVR Meeting, Monday May 13
The next meeting will be at Donna Smyers and Eric Ryea's house at 1171 Haggett Rd. in Adamant. The potluck starts at 6pm and the meeting at 6:30pm. This happens to be the week that the Monday Berlin Pond run is held in Adamant, so come early (4:30pm) so you can run in Adamant before the meeting.  This gives everyone a chance to run in Adamant if you had to miss the Adamant Half Marathon (2 days before).
45th Paul Mailman Ten Miler and 5K
The race this past Saturday had a new start and finish location and the coldest, rainiest conditions ever (likely since this is only the second year of the April race).  Our great group of volunteers endured the miserable conditions and 62 finishers toughed out the ten miler and 5K.  Alex Jinksdidn't mind the rain and literally ran a time trial with no one near him in 56:35 to win the race and the RRCA Men's Open VT State 10 Mile Championship. It was the same for women's winner Megan Valentine who also ran away with the RRCA  Women's Open Championship in 1:09:10. Here are results.  Other RRCA State Champions include Donna Smyersand Jim Flint.  Here is the complete list of RRCA awards.  There were some fast times in the 5K thanks to some high school runners, here are the results.  Check out great photos of the race by Sal Acosta on CVR's Facebook page.  And click here for photos and results from the Times-Argus.
23rd Annual Mutt Strut
Don't know if we ever had two different races in one weekend, but now we have. The Mutt Strutt was on Sunday and had pretty nice weather compared to Saturday.  The road and race course at Little River State park were in surprisingly good shape after all the rain Saturday.  There were a total of 44 runner/dog combinations.  Kelly Hadiaris (and Robin) won the women's event in 23:05, a day after winning an age group award at the ten miler.  And for the men, in spite of running a faster time than last year, Eric Morse (and Murdock) ended second.  They had an amazing streak of first place finishes at the Mutt Strutt, going all the way back to 2011 (can you say eight-peat?).  Click here for a photo of the winner Jonnie Dunne from the Times-Argus. Thanks to Cindy Gardner-Morse, Manny Sainz and all the volunteers for putting on a great event.  And extra shout out to John Hackney who timed both events this past weekend.
CVR Races Coming Up
Next up in the CVR/ORO Race Series is the all new Adamant Half Marathon on Saturday, May 11.  Not up for a half marathon?  There is also a two-person relay.  The course will be scenic like the old Adamant 20 Miler, but no Singleton Rd. hill this time.  And there will be hot soup at the end as in the past.  Sign up now; early registration discount ends May 7. 
This is the 4th race in the race series, so we are in the thick of it now!
Adamant Volunteers Needed
If you can help with the Adamant Half Marathon on Saturday, May 11, letDonna Smyers know.  Soup is probably included in the deal.
Corporate Cup
They are still in need of volunteers.  If you aren't running and will be in Montpelier on Thursday evening May 16, you may as well volunteer because you won't be driving anywhere anyway.  Contact:: volunteer@vcccsar.org.
The Steak House in the news
While the annual dinner was a while ago, you may find this article in Seven Days interesting about seven classic VT restaurants, including the Steak House, our frequent venue for the annual meeting.
Andy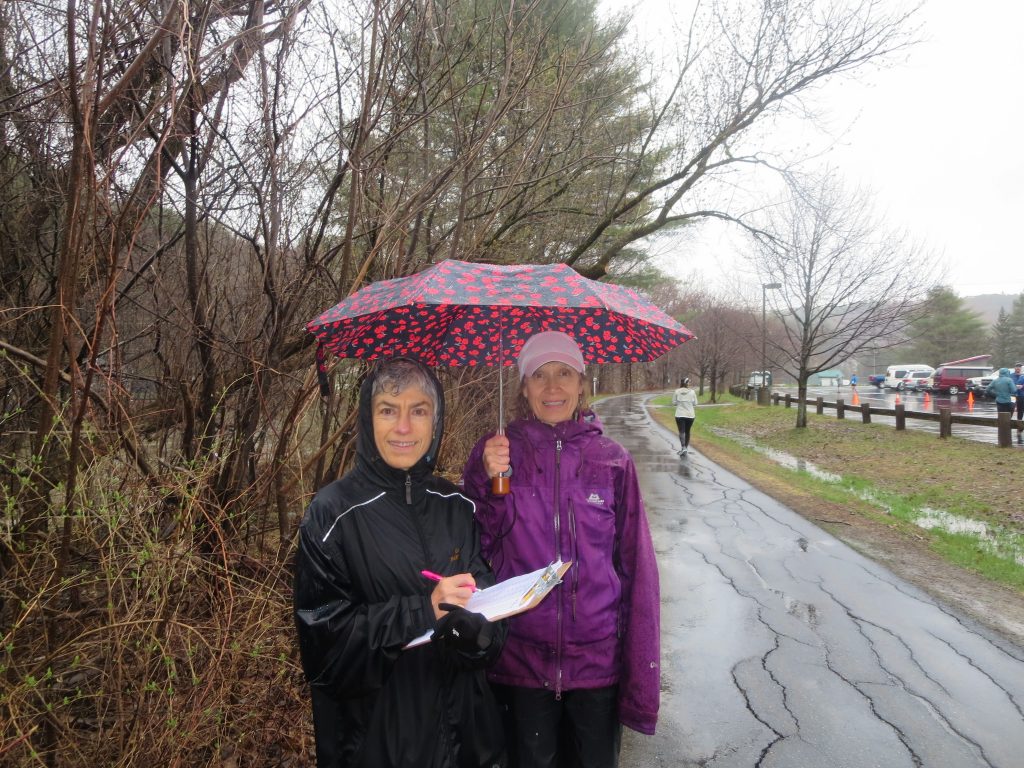 ---
Ongoing events
CVR Fun Run  Tuesday at 5:30pm.  Location: Montpelier Rec Path behind the VT Dept. of Labor on Green Mountain Dr.

CVR Speed Workout Wednesdays at 6 pm. Meet near the MHS track on the bike path warmed up by 6.  Contact Matt Rutherford if you have questions and want to be added to the email list.  

Group Runs you might want to join:
Mondays at 4:15 p.m.  Usually at Berlin Town Office, 2nd Mondays in Adamant.  Contact Donna Smyers  if you want to get on the list.
Tuesdays and Thursdays at 5 a.m. Plainfield/EMES/Adamant. Contact Mark Howard.
Wednesdays at 5:30 The Runderachievers run from Good Measures Brewing in Northfield
Wednesdaysat 6:30pm at the Brunswick School (formerly the Three Stallion Inn) in Randolph, Contact Hannah Barden or 802-728-2052 to get put on the email list. 
Fridays at 6:30:  Susannah Colby hosts a trail run from her house in Randolph on the Green Mountain Stock Farms trails. FB info: 802 Trail Running
Upcoming events
May 4, Pump it Up 5 miler, Jericho, 9am
May 5, Middlebury Maple Run, Half marathon, 9am
*May 11, Adamant Half Marathon (+ relay), NEW CVR RACE!, 10am in Adamant
May 11, Road to the Pogue, 6 mile trail race, Woodstock, 8:30am
May 11, Rail Trail and Ale 5K, Danville, 11am
May 16, Vermont Corporate Cup and State Agency Race 5k, 6pm.
*May 18,  Barre Town Spring Run 5K , Barre Town Rec Area, 9am
May 26, Vermont City Marathon and Relay, Burlington
June 1, Colchester Causeway Race, 15k/10k/5k, 8:30am Airport Park, Colchester
June 1, Craftsbury Beer Run, Half marathon from Craftsbury to Hill Farmstead, 9:30am
*June 8, Capital City Stampede 10K, 9am, Onion River Outdoors on Langdon St.
June 15, NH-VT Covered Bridge Half Marathon, + 5K and relay, Colebrook, NH, 8:30am
June 16, GMAA Equinox Trail 10K and 5K, Charlotte, 9:30am
It's a good idea to check the race information on the race website as dates and times can change.
* Part of the CVR/ORO Race Series 2019
Feel free to email me any additional events that should be listed here.