---
CVR Birthdays this week!
Happy Birthday to: Brian Bushey, Phyllis Arsenault-Berry, Ella Armstrong, Leslie Welts, Henry Managan and Manny Sainz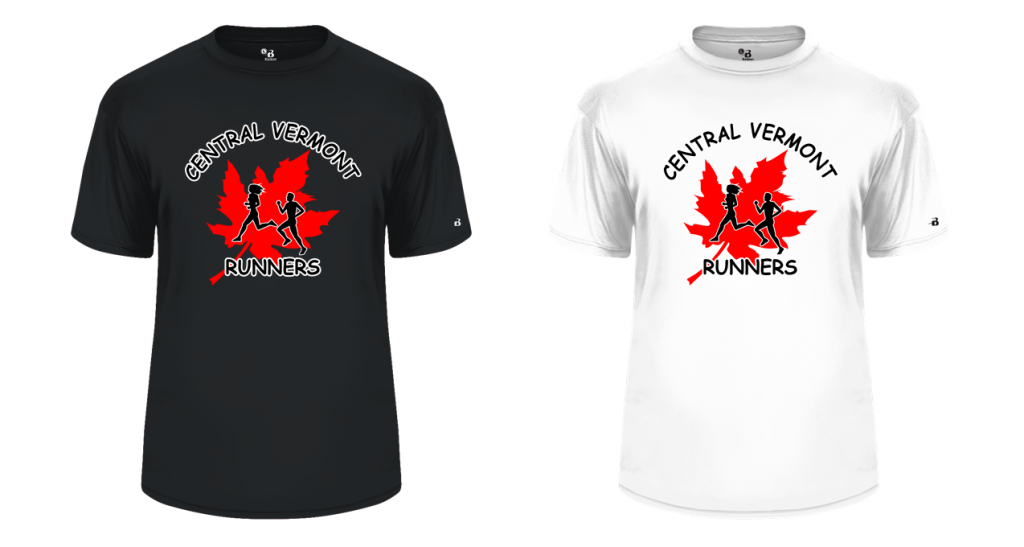 Fallen Leaves 5Ks
The second Fallen Leaves 5K is this Saturday! The race begins on the Montpelier High School track at 9am. Just $5! The first was quite a success, with 87 runners. Results are here.
There are still folks who haven't volunteered for a race this year.  Remember the last 2 Fallen Leaves are your last chance, or you will be taken out of the Race Series results.  Contact Tim Noonan to volunteer.
Clothing
We will be ordering new CVR clothing beginning next week.  The vendor will open an on line store for two weeks during which you can shop and order CVR shirts. We will let you know when the store is open and we plan to close it by Thanksgiving.  That way you can have your shirts before Christmas. Thanks to Richarda Ericson  for setting this up.  You will get an email about it next week.  Here is the vendor if you want to check them out early.
New Bike Path
There will be a ribbon cutting ceremony Friday to officially open the new portion of the Montpelier Bike Path (or Siboinebi path).   Cross Vermont Trail will hold a short bike ride on the path leaving from Barr Hill on Barre St. at 2:15 and then the ceremony is at 3:15.  Information here.

CVR Members at the races
Phil Krajewski won the 75-79 men's AG on Sunday at the New York City Marathon. Quite an accomplishment in a race with over 50,000 runners.
Nick Persampieri won the 60-69 men's AG in a PR time of 1:27:33 at the Cambridge Half Marathon in Massachusetts on Sunday.  Also a big race, over 5,000 runners.
Andy
---
Ongoing events
CVR Fun Run Done for the year-will be back first Tuesday in May

CVR Speed Workout Wednesdays – done for the year, will be back in Spring, stay posted
Group Runs you might want to join:
Tuesdays and Thursdays at 5 a.m. Plainfield/EMES/Adamant. Contact Mark Howard.
Wednesdays at 5:30 The Runderachievers run from Good Measure Brewing in Northfield
Fridays at 6:30:  Susannah Gravel hosts a trail run from her house in Randolph on the Green Mountain Stock Farms trails. FB info: 802 Trail Running
Upcoming events
–>November 9 and 16: Fallen Leaves 5K, Montpelier High School , 9am
–>November 17, Stand with Erick Turkey Trot, 5K, Norwich Univ, 10am
–>November 23, Westford Turkey Trot, 10K, Westford, 10am
–>November 28, Gobble Wobble Turkey Trot, 5K, Barre Town, 9:30am
–>November 28, GMAA Turkey Trot, 5K, Burlington (UVM), 10AM
–>November 30, Jingle Jog 5K, 10am, Shelburne
*December 31, 2019, New Year's Eve 5K, Montpelier, 2pm
It's a good idea to check the race information on the race website as dates and times can change.
* Part of the CVR/ORO Race Series 2020
Feel free to email me any additional events that should be listed here.