CVR Birthdays this week!
Happy Birthday to: Asa Lloyd, Jennifer Dickinson, Maryellen Copping, Gerry Carlson, John Gardner-Morse, Rebecca Somaini, Sarah Richardson, Mary Nealon and Jill Sudhoff-Guerin
---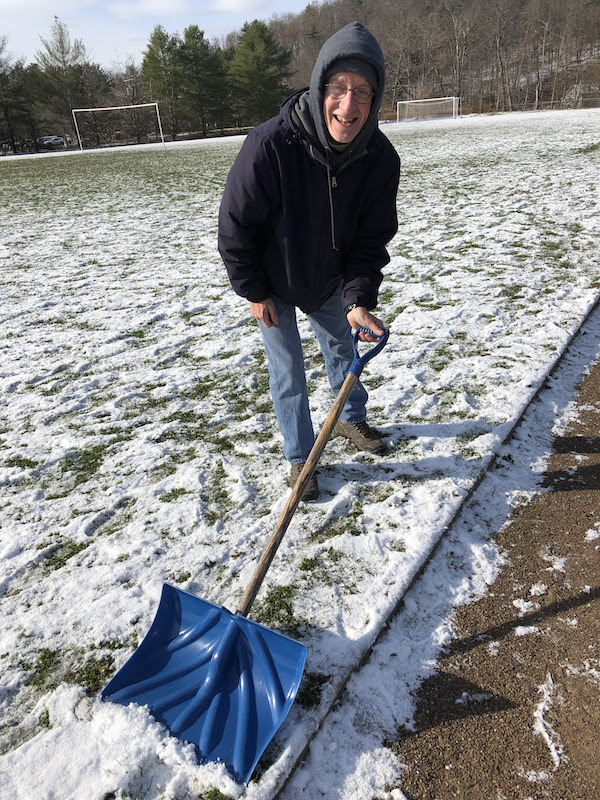 Fallen Leaves 5K's
The last Fallen Leaves 5K is this Saturday!  The race begins on the Montpelier High School track at 9am.  Just $5! The second one this past Saturday had a good turnout despite the cold, with 47 runners. Results are here.
Congratulations to Alex Jinks and Dylan Broderick won the men's and women's races, respectively.

Last Saturday to volunteer for the 2019 Race Series!  After Saturday, the series will be final.  And last to chance to volunteer if you want to go the Annual Volunteer and Awards Dinner for free!  Remember you need to have volunteered in the 2019 race season to get a free dinner.
Clothing
Don't forget the CVR Clothing Store is open until November 25. Place orders on the site and they will be delivered to Richarda Ericson for distribution the week of December 9.
2020 Races and the CVR/ORO Race Series
At the club meeting last week, we approved the slate of races to be sponsored by the club as well as the races for the race series (which include some GMAA races).  Here is the list, note that some of the dates are tentative. The race series rules will be the same as 2019 (best 6 races and points earned in the age group based on top CVR member).  Note that there is one more race this year!  The race series event changes are two: Barre Heritage Festival 5K Trail Race will replace Barre Town Spring Run 5k (don't worry, we are still having the race; it just isn't in the series this year), and GMAA's Equinox 10K Trail Race will replace the NSB 1 Mile Kid's Race. And there will be a new feature this year which I will explain next week:  the "Mixed Terrain" series.  Also next week, I will discuss the new race series awards scheme for next year.  But for this week, here is the tentative schedule:
Race
Date
CVR/ORO Race
Series
New Years Eve 5K
December 31, 2019
Yes
Kaynor's Sap Run (GMAA)
March 22 or 29, 2020
Yes
Paul Mailman 10 Miler & 5K
April 25, 2020
10 Mile only
Mutt Strutt
May 2, 2020
tentative
No
Adamant Half Marathon
May 9, 2020
Yes
Barre Town Spring Run
May 16, 2020
No
Kids Track Meet
June 4, 2020
No
Capital City Stampede 10K
June 6, 2020
Yes
Equinox Trail Race 10K
June 14, 2020 tentative
10K only
Montpelier Mile
July 3, 2020
Yes
Bear Swamp
July 11, 2020
Yes
Barre Heritage 5K Trail Race
July 25, 2020
Yes
Berlin Pond 5 Miler
August 13, 2020
Yes
Suffrage Scramble 5K
August 15, 2020
No
NSB 5K
September 5, 2020
5K only
Groton Trail Run
September 12, 2020
No
Genny Tenny 10 Miler
September 13, 2020
Yes
Sodom Pond 4 Miler
September 23, 2020
Yes
Leaf Peepers Half Marathon
& 5K
October 4, 2020
Yes
Fallen Leaves 5Ks
November 7 and 14,
2020
No
Andy
---
Ongoing events
CVR Fun Run Done for the year-will be back first Tuesday in May

CVR Speed Workout Wednesdays – done for the year, will be back in Spring, stay posted
Group Runs you might want to join:
Tuesdays and Thursdays at 5 a.m. Plainfield/EMES/Adamant. Contact Mark Howard.
Wednesdays at 5:30 The Runderachievers run from Good Measure Brewing in Northfield
Fridays at 6:30:  Susannah Gravel hosts a trail run from her house in Randolph on the Green Mountain Stock Farms trails. FB info: 802 Trail Running
Upcoming events
->November 16: Fallen Leaves 5K, Montpelier High School , 9am
->November 16: Run Your Can Off, Winooski, 9am, 6 hour race
->November 16: Red Clover Rovers Retreat Farm, 5K trail run, Brattleboro, 10am
->November 16: South Burlington Turkey Trot, 5k, 9am, Veterans Memorial Park
->November 16: Fair Haven High School, Turkey Trot 5K, Fair Haven
->November 17, Stand with Erick Turkey Trot, 5K, Norwich Univ, 10am
->November 23, Westford Turkey Trot, 10K, Westford, 10am
->November 28, Gobble Wobble Turkey Trot, 5K, Barre Town, 9:30am
->November 28, GMAA Turkey Trot, 5K, Burlington (UVM), 10AM
->November 30, Jingle Jog 5K, 10am, Shelburne
*December 31, 2019, New Year's Eve 5K, Montpelier, 2pm
It's a good idea to check the race information on the race website as dates and times can change.
* Part of the CVR/ORO Race Series 2020
Feel free to email me any additional events that should be listed here.