CVR News!
---
CVR Birthdays this Week!
Happy Birthday to: No one! No current members have birthdays this week. Weird!
---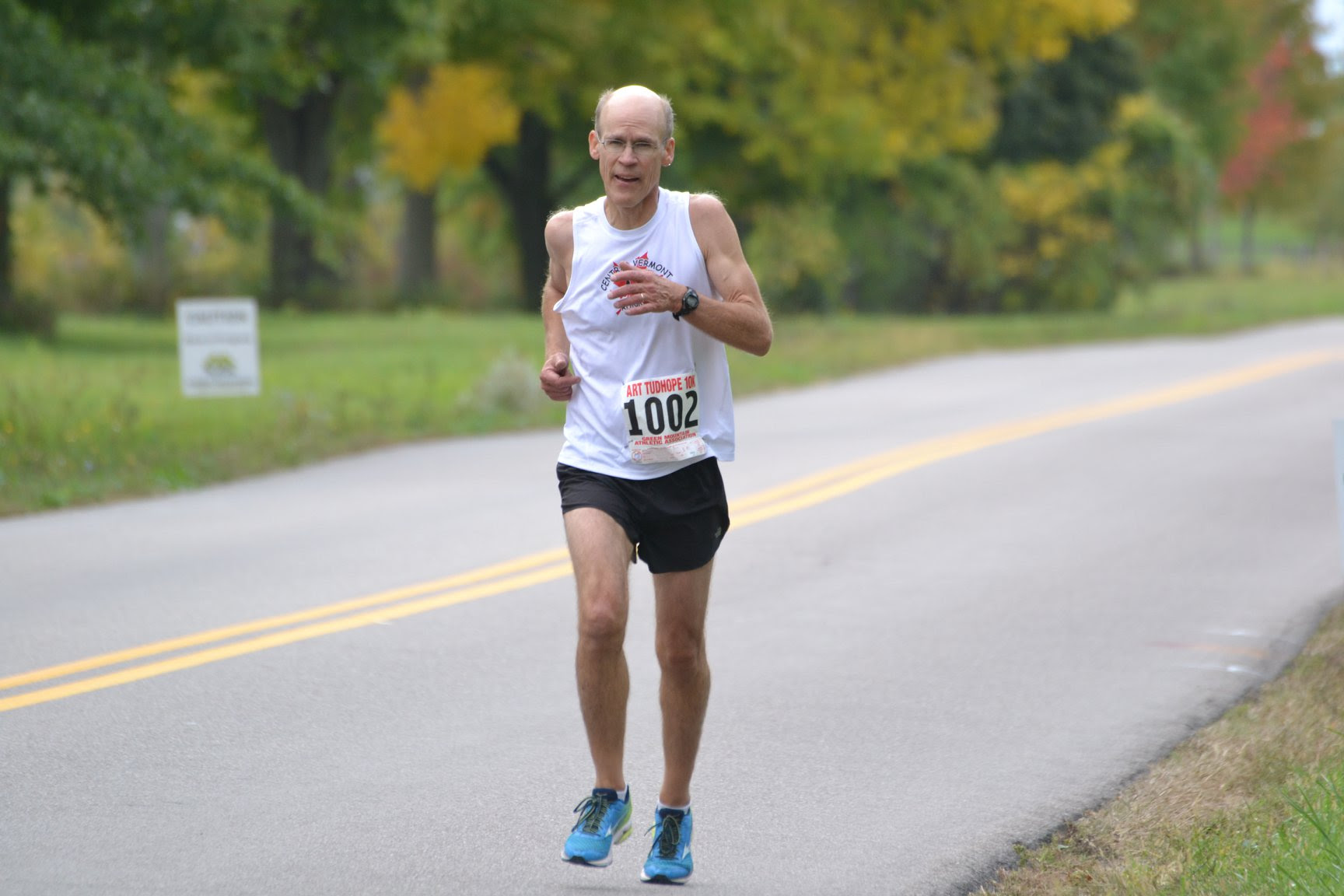 VT Senior Games
They have a few running events which are open to those 50 and older. Winning a medal qualifies you for the national championships which is in Albuquerque NM in June 2019. You just have to register for the games at the same time you register for the event. This year's running events included a track meet back in June, the NSB 5K and the Art Tudhope 10K this past weekend. A number of CVR members qualified for the national championship in the NSB 5K. At the Art Tudhope 10K, a GMAA event held in Shelburne, Jim Flint and Manny Sainz both won medals. Jim has been to nationals a few times before and plans to go again this year. More info about the games is here.
Autumn Onion
ORO now has a link for the Autumn Onion. Only $10 pre-reg for the last race of the season!.
Newsletter
It won't be long before the next newsletter. If you have some running adventures from this summer that would make a good article, please write it up and send it to Maryke Gillis. She wants your submissions by October 15.
Updated Race Series Standings
Jim Flint has updated the race series through Leaf Peepers. Here they are. With only one more race to go, a number of the divisions have a winner (Female 20-29, 40-49, 60-69, Male 50-59, 60-69 and 70-79). Autumn Onion could decide (or not) the rest of the divisions. Congratulations to Kim Caldwell, Meg Allison, Sue Hackney, Bob Emmons, Chris Andresen and John Hackney for already winning their divisions.
Race Series Volunteers
Now that there is one more race to go in the Race Series (Autumn Onion 5k), please remember that you need to volunteer for at least one club race to be counted in the series. You can see your status here. Opportunities still exist to volunteer at Autumn Onion and the three Fallen Leaves races. Don't wait until the last Fallen Leaves to volunteer!
Fun Runs
These continue through October 23. Tuesday at 5:30pm. We will do a post run celebration at Julio's after the last one on the 23rd.
Next Club Meeting
It is Monday, November 5 at Richarda Ericson's house in Montpelier. Her address is 3 Liberty St. Potluck will start at 6pm and meeting at 6:30.
Andy
Ongoing events
CVR Fun Run every Tuesday, May 1 to October, at 5:30 pm. Location: Montpelier Rec Path behind the VT Dept. of Labor on Green Mountain Dr.
CVR Speed Workout Wednesdays at 6 pm. Meet near the MHS track on the bike path warmed up by 6. Contact Matt Rutherford if you have questions and want to be added to the email list.
Group Runs you might want to join:
Mondays at 4:15 p.m. On hold for the summer, check back later in the year.
Tuesdays and Thursdays at 5 a.m. Plainfield/EMES/Adamant. Contact Mark Howard.
Wednesdays at 5:30 The Runderachievers run from Good Measures Brewing in Northfield
Wednesdays at 6:30pm at the Brunswick School (formerly the Three Stallion Inn) in Randolph, Contact Hannah Barden or 802-728-2052 to get put on the email list.
Fridays at 6:30: Susannah Colby hosts a trail run from her house in Randolph on the Green Mountain Stock Farms trails. FB info: 802 Trail Running
Upcoming events
–>October 13, Westmore Mountain Challenge, Trail run/hike, varying distances up to marathon, Charleston to Westmore.
–>October 13, Trapp Lodge Mountain Marathon (and Half), Stowe, 8am
–>October 13, Circumburke Trail Challenge, Burke Mountain, Marathon trail run, 8am
–>October 14, GMAA Green Mountain Marathon and Half, South Hero, 8:30am
–>October 20, YWCA Trick or Trot Trail Run, 10k/5k, Morse Farm in East Montpelier, 9am
**October 28, Autumn Onion 5k, Onion River Outdoors, Montpelier
–>October 28, Black River Beatdown, 15k/30k/45k, Craftsbury Outdoor Center, 9am
–>November 4, Vermont 10 Miler, Stowe, 10am
->>November 3, 10 and 17, Fallen Leaves 5k, Montpelier High School, 9am
–
It's a good idea to check the race information on the race website as dates and times can change.
** Part of the CVR/ORO Race Series
Feel free to email me any additional events that should be listed here.