Fallen Leaves 5K Race Series
Saturdays
November 2, 9, and 16 – 9:00am
Montpelier High School track
Reg.: 8:15-8:45 am | Races begin at 9:00 am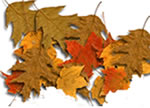 This low-key, three-race series is on a flat and fast 5K race course that begins and finishes on the Montpelier High School track, and incorporates the Montpelier bike path.
Participate in one, two or all three of these races on consecutive Saturdays.
REGISTRATION and FEE: $5 for each race | race-day registration only.
STARTING TIME: 9:00am
AGE GROUPS:
FEMALE – 0-19, 20-29, 30-39, 40-49, 50-59, 60-69, 70+
MALE – 0-19, 20-29, 30-39, 40-49, 50-59, 60-69, 70+
AWARDS: presented to the first place finisher — in each of the three races — in the 14 separate age and gender categories shown above. Awards are inexpensive so that we can donate most of race revenues to the Montpelier Food Pantry.
FOR MORE INFORMATION: Contact Tim Noonan (802) 223-6216 or: carrnoonan@comcast.net