CVR/Onion River Outdoors Race Series
The Central Vermont Runners race series is a group of races in which CVR club members are awarded points based on their finishing time compared to the best time run by a CVR member in their age group. Standings are published throughout the year, and awards are presented to the age group winners and additional overall points leaders at the annual CVR banquet.

Race Series Sponsored by: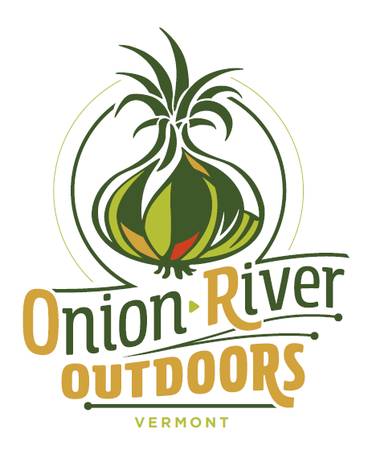 The rules:
CVR members as of June 1 are eligible. If you become a member after June 1, you can be awarded points for the series races that come after the date you join, but you will not receive points for races you ran before you were a member.
Age Groups: 0-19, 20-29, 30-39, 40-49, 50-59, 60-69, 70-79, 80+ Male and Female.
Awards: Points total leaders in each male and female age group receive awards. Awards will also be presented to the members with the six highest point totals that did not receive age group awards.
If there are ties for the winner of an age group, there will be multiple awards in that age group.
Your age for the series is determined by your age when you run your first race in that year's series.
You are required to volunteer for at least one CVR race during the year to be eligible for the series.
Points are awarded based on your time compared to the best time run by a CVR member in your age group. For example, if the best CVR time in your age group is 27:00 minutes, and you run 30:00 minutes (90%), then your series points for that race would be 90. If you are the fastest CVR member in your age group, you earn 100 points.
Your best six races count toward your points total.
If a series race has to be canceled for any reason, no other race will replace it in the series.
Changes to the series rules and the lineup of races for the coming year will be determined at the November CVR meeting unless there are circumstances (e.g. pandemic cancellations) that require changes to the schedule and/or scoring. In the case of late changes, new rules may be established by a CVR committee and will be published on this website.