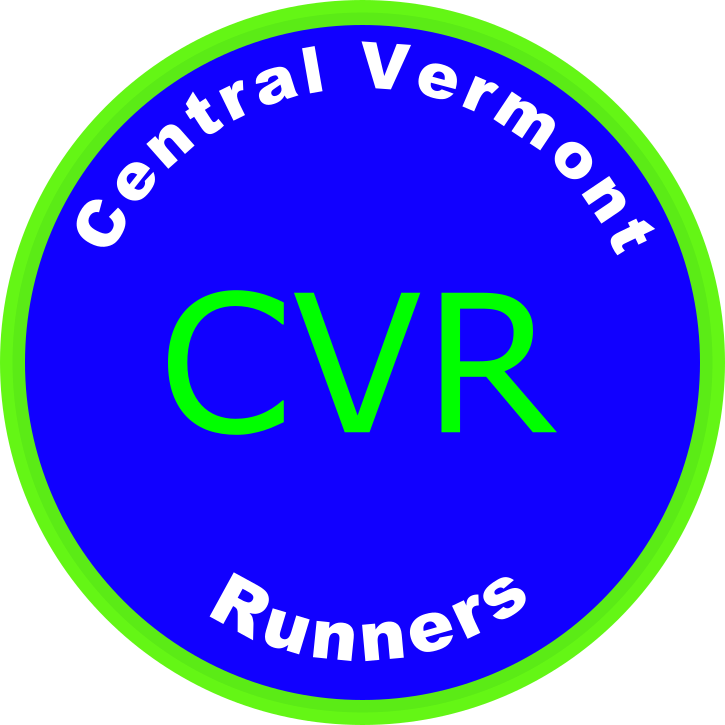 CVR Birthdays this week:
Happy Birthday to: Kimberly Caldwell, James Lehneman
---
Hi CVR Members,
We are at the midpoint of July already and the Barre Heritage 5K is coming up fast. With the Milestone Trail series going on this summer in which many of you are participating, you should be well prepared for this event! This will be a very short news and notes this week, I've been a little under the weather with a summer cold.
Summer Trail Runs
Last Saturday's Summer trail run was hosted by Mark Howard at Nebraska Notch in Stowe. Apparently we don't have a picture of the entire group that showed up but there was a good turnout for the run. This coming Saturday the event will switch to North Branch and be hosted by Onion River Outdoors. Stay tuned for my news bulletin about that tomorrow.
If you want to join the mailing list send me a message and I will add you Manny. We have only a few more weeks left where host are required. If you can host an event please reach out to Mark Howard.

Fun Fun
I missed the fun run this week and don't have a picture. I have been talking about returning to a once a month dinner with the group that shows up. Typically that is at the end of the month. So on the 27th, lets plan on having a group dinner.


Next Up Races
The Barre Heritage Trail 5K is on July 31. I will mention once more that this year again, there will be Custom Granite awards! Berlin Pond is on August 12 and is open for registration. Also, Groton Forest is on September 11 and open for registration with runs this year of 26.5, 15 and 6.2 miles and Leaf Peepers is open for October 3rd.


CVR 2021 Race Dashboard
Click here to view the dashboard. CVR 2021 Race Dashboard


Volunteers Needed!
Thank you for volunteering. If you can please sign up for future events. CVR Race Volunteer List. Thanks!

Leaf Peepers Training
I was approached by a club member who offered to create a 6 week Leaf Peepers Training course. It would start the first week of August. There would a charge of $50 for the training but that would be applied to your registration fee. The training would be for the half marathon but you could also sign up for the 5K. Right now we would like to find out if there is enough interest for this training and if so i will announce more details in the next couple of weeks. If you are interested in this training please signup to this spreadsheet. 

Leaf Peepers Training Interest


Other News
Dot Helling asked me to post this message about the Corporate Cup.
Corporate Cup is looking for volunteers. Dot Helling needs experienced runners and walkers to serve as course marshalls and judges over the competitive walking division. This 5K running and walking event is the largest fundraiser for the Governor's  Council on Physical Fitness and Health.  The event will be held LIVE on Thursday, September 16, 2021 starting from the Capitol in Montpelier.  You will be trained to do the judging.  Plan on a time commitment of 2-3 hours beginning around 5pm.  More details to follow.  Please contact Dot at dothelling@gmail.com
Safe Running!
Manny Sainz
---
Ongoing/Upcoming events
CVR Races
Barre Heritage Trail 5K – July 31
Berlin Pond 5 Miler – August 12
Groton Forest 26.5, 15, 6.2 – September 11
Fun Runs – Every Tuesday night at 5:30 PM starting on the Montpelier bike path.
Millstone Virtual Trail Series
Millstone Trails is raising money by doing a 13 week trail virtual series. Click the following links for more details.
https://www.facebook.com/millstonetrails/
http://www.millstonetrails.org/?fbclid=IwAR3zwO_KmvIZyN6l3fdqiEmpztMs-W-sRO0LUyUHSAfKVAJujrMxBwke4YI