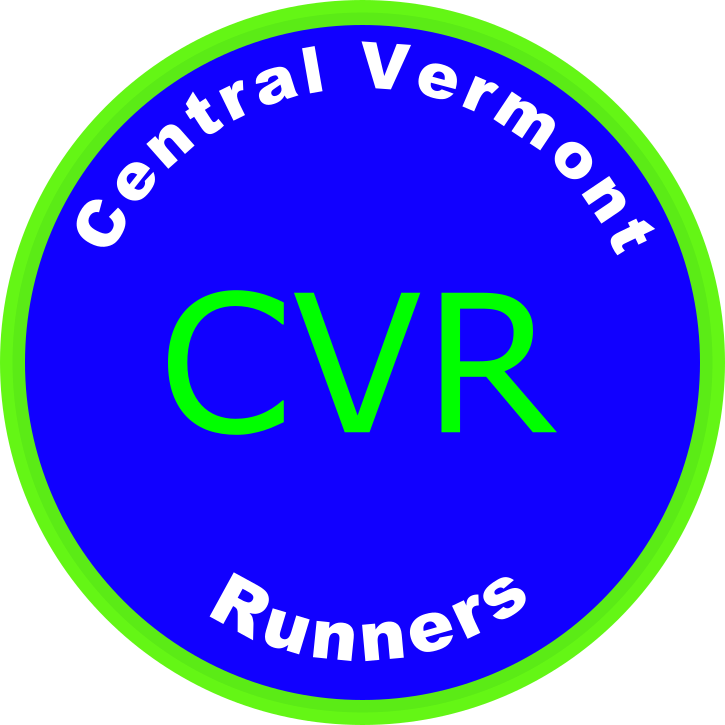 CVR Birthdays this week:
Happy Birthday to: Deirdre Ellerson, Cindy Gardner-Morse, Lori LaCroix
---
Hi CVR Members,
July is going by fast and already our next race is coming up next weekend! We had a lot of rain this last week making it a lot of fun for training! Let's get into the news.
Summer Trail Runs
Last Saturday's Summer trail run was hosted by Onion River Outdoors at North Branch, led by Jeromy Tarwater. A nice turnout again of 12 runners who climbed Gould Road to Sparrow Farms and back to the rec center by trails. This week the trail run will be hosted by Gary Kessler and details of where will be announced in tomorrow's Summer Trail Run email.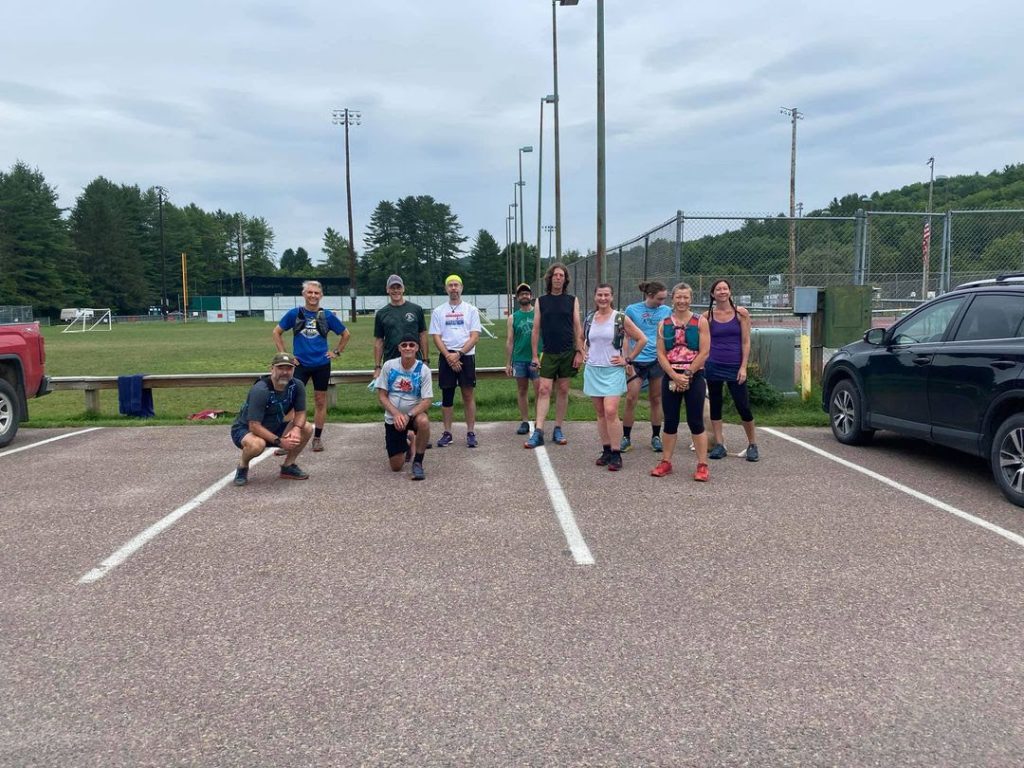 If you want to join the mailing list send me a message and I will add you Manny. We have only a couple more weeks left where hosts are required. If you can host an event, please reach out to Mark Howard.
Fun Run
Below is the latest picture from this week's Fun Run. Don't forget the date, next Tuesday after the Fun Run those that want to will get together for a dinner, most likely at Julio's.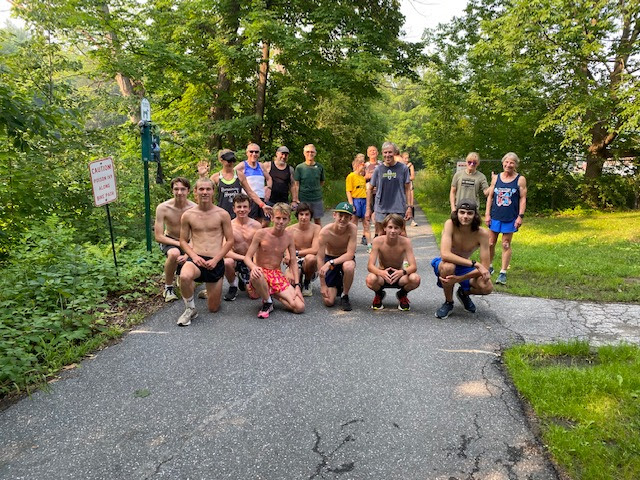 Next Up Races
The Barre Heritage Trail 5K is on July 31. Race Director Jackie Jancaitis has informed me there WILL BE race day registration and she still needs volunteers. Berlin Pond is on August 12 and is open for registration. Also, Groton Forest is on September 11 and open for registration with runs this year of 26.5, 15 and 6.2 miles and Leaf Peepers is open for October 3rd. There is also a request for Groton Forest volunteers. For all our remaining races you can sign up to volunteer by using the Google sheet described below.
CVR 2021 Race Dashboard
Click here to view the dashboard. CVR 2021 Race Dashboard
Volunteers Needed!
Thank you for volunteering. If you can please sign up for future events. CVR Race Volunteer List. Thanks!
Leaf Peepers Training
Last week I announced we were considering Leaf Peepers training to those who register for the event and I was seeking interest. With 8 runners already signed up for the training, I am happy to announce this new exciting event that will help you prepare for either the half marathon or 5K. The following is the announcement:
---
Have you ever wanted to start a running program? (Or know someone who does)

Or get back into it?

CVR (Central Vermont Runners) and April Farnham are excited to announce an eight week training series that will have you ready to run either the Leaf Peepers half marathon or the 5k on October 3rd 2021.

The cost is $50.00 for the half and $30.00 for the 5k (both will be applied as the entry fee of the race.

Basically, you're running the race for free or you're receiving a free training program! However you want to look at it!

The once a week training (in person) will be with April on Thursday nights, at 6pm in Plainfield, at the park and ride. (just past the fire department on the left)

We will meet for 8 weeks, starting with a run/walk program on an out and back course.

You will have three to four days of "homework" to do during the week.

The plan is to get people to the start line healthy, excited and having fun!

If you're interested there is a google sheet to sign up on (and post in the comments below also)

Looking forward to some new faces or the same peeps looking for support!
---
Other News
Corporate Cup
Dot Helling asked me to post this message about the Corporate Cup.
The Corporate Cup is looking for volunteers. Dot Helling needs experienced runners and walkers to serve as course marshalls and judges over the competitive walking division. This 5K running and walking event is the largest fundraiser for the Governor's Council on Physical Fitness and Health. The event will be held LIVE on Thursday, September 16, 2021 starting from the Capitol in Montpelier. You will be trained to do the judging. Plan on a time commitment of 2-3 hours beginning around 5pm. More details to follow. Please contact Dot at dothelling@gmail.com.

Goshen Gallop
I was made aware that many central Vermonters ran the Goshen Gallop last weekend. It is a 10K/5K trail race and one of the oldest trails races in the north east. It was the 43rd year running. After reviewing the results and our membership list it appears that the CVR runners that participated were Darrel and Cheryl Lasell. Congratulations on nice runs!

Newsletters
Bob Murphy has reported to me the following regarding his work with the CVR Newsletters.

The third index for CVR Newsletters has been posted to the website. This latest index covers the five-year period 1990-1994. The first two indices have also been updated to include lists of officers and newsletter editors over the years. If anyone using these indices finds errors or has suggestions for improvement, please notify Bob Murphy so he can make appropriate changes. Work is now proceeding on the index for the period 1995-1999.
CVR Sponsored by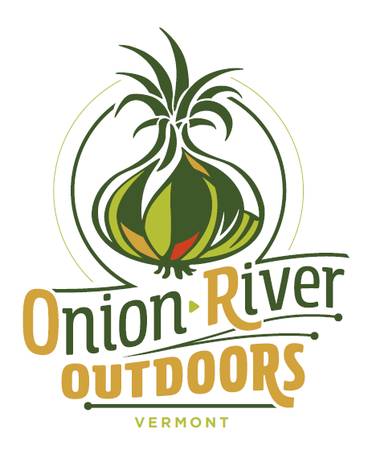 ---
Ongoing/Upcoming events
CVR Races
Barre Heritage Trail 5K – July 31
Berlin Pond 5 Miler – August 12
Groton Forest 26.5, 15, 6.2 – September 11
Fun Runs – Every Tuesday night at 5:30 PM starting on the Montpelier bike path.
Millstone Virtual Trail Series
Millstone Trails is raising money by doing a 13 week trail virtual series. Click the following links for more details.
https://www.facebook.com/millstonetrails/
http://www.millstonetrails.org/?fbclid=IwAR3zwO_KmvIZyN6l3fdqiEmpztMs-W-sRO0LUyUHSAfKVAJujrMxBwke4YI
---
Safe Running!
Manny Sainz