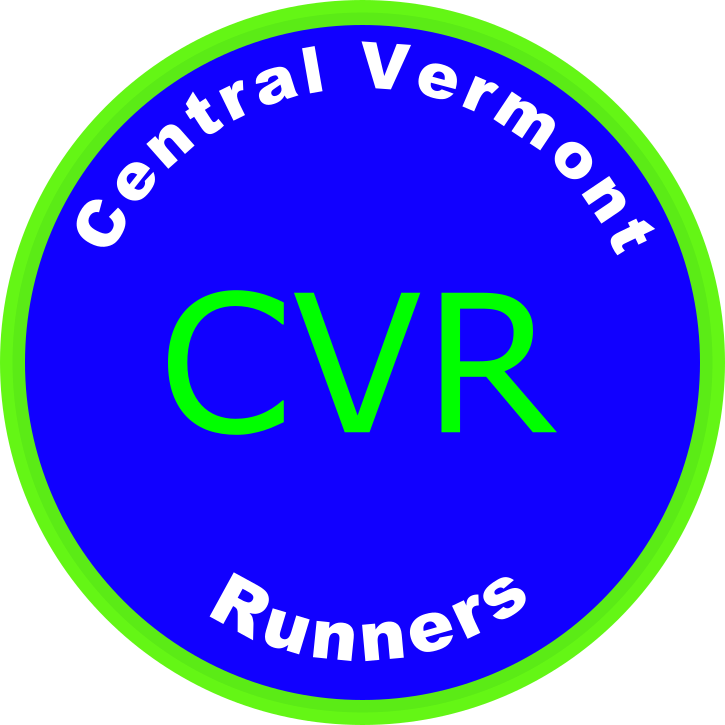 CVR Birthdays this week:
Happy Birthday to: Jane Burroughs, Dave Kissner, Jacob Miller- Arsenault, Nick Persampieri, Stephanie Ryan
---
Hi CVR Members,
Foliage has started and fall running is here and tonight it's the Sodom Pond 4 mile race starting at 6:00 PM in Adamant! Race Director Tim Noonan says there will be race registration available tonight so get out there and run. Not a lot of news tonight but let's get into it.
Summer Trail Series – Extended
The first extended version was on Saturday at Barre Town Forest/Milestone, hosted by Natalie Gentry. A nice group gathered for a fun run in the forest. Natalie will be hosting another run in the forest this Saturday as well. If you can be and want to be a host for a future weekend please reach out to me. If you're not on the mailing list please also reach out to me by clicking on this email: Add me to Trail Email List.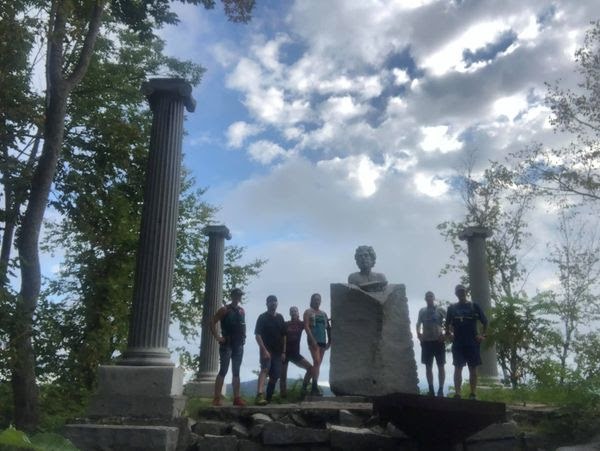 Next Up Races
Sodom Pond tonight! Next up Leaf Peepers Sunday October 3rd. A special request is still out for volunteers. Greg Wight is looking for registration volunteers. See below message. Autumn Onion by ORO on October 31st. Read more below.
Committee Meetings
A lot of work is going on behind the scene. A race committee meeting was held and a draft plan was created. A few things need to be verified but they are well on the way to presenting a plan to be voted on at our November meeting. The marketing/promotion committee has also met and have been working on a survey for CVR members. The survey will be distributed this week.
Other News
Mutt Strutt/Race Directors
We are in search of race directors and co-directors. Cindy Gardner-Morse has informed me she will be retiring as race director of the Mutt Strutt. Thanks Cindy for continuing the tradition! I enjoyed supporting Cindy the last couple of years (pre-covid) but she did most the work so it a big hole to fill. So I am looking for a new race director. If you haven't ever been to a Mutt Strutt (a race with your dog), it is really a fun event to be part of. If you have interest, please reach out to me. Cindy will provide all the details on how to direct the race.
I am also looking for a co-director for the New Year's Eve 5K. This is a large event and really requires 2 people. Again if you have interest in doing this or interest in being a race director someday please reach out to me.
Leaf Peepers Training
A nice turnout again for the training group. They had a nice out and back on the Plainfield railroad bed. The half marathoners are already up to 11 mile runs! This week will be their last training session.
2021 Race Dashboard
No updates have been made this week. View the dashboard here CVR 2021 Race Season Dashboard.
Old town Hall Oktoberfest 5K
I was asked to post this message about a new 5K.
Come join us this October 9th in Brookfield for the Old Town Hall's inaugural Oktoberfest 5K event!  While our annual indoor Oktoberfest celebration may have been put on hold, this year's timed race is still going full steam ahead. The route begins and ends in Pond Village, looping up, out, and around to finish with a trot across the Floating Bridge. This is a timed race open to runners and walkers alike, and a way to appreciate autumn in Central Vermont with warmth and with community. Start tome 10AM. Register early to make sure that you can get a shirt that will fit you!

Onion River Outdoors
Wednesday, October 13th – 5:30pm – Altra Shoes and Ultra Brews 
Join Onion River Outdoors and Altra on a fun run, October 13th 2021. Demo Altra shoes and find out why they are growing in popularity and then head on over for a drink at Three Penny Taproom on us!

We'll be demoing the shoes on a 5K loop of your choice – either a hilly trail run up to Hubbard Park or a flatter run on road and trails along the North Branch River, both led by ORO staff. Meet at our shop on Langdon St, Montpelier at 5:30pm. This demo is FREE! But please sign up here in advance so we know what demo shoes to have ready. 

Sunday, October 24th – DWCX (Dam Wrightsville Cyclocross) 5K, 9am 
We're holding a 5K race prior to the cyclocross race, but on the same course as our annual cyclocross! It's a combo trail run/cross country/steeplechase-esque race and will be both fun and challenging! More information and registration can be found here: https://www.bikereg.com/dam-wrightsville-cx 

Sunday, October 31st: 
– Autumn Onion 5K, our annual costume race, at 9am: registration is open on runreg. Are you ready for the best Halloween Costume Race in VT! Join the fun and race through downtown Montpelier in your best Halloween costume. Categories for adults, and kids. Prizes for Funniest Costume, Most Creative Costume, Most Vermont-y Costume, Best Kid's Costume and Most Committed to Running in an Uncomfortable Costume. 

– Fall Festival Trick or Trot, 1 miler, 1:30pm start time. Register here! 
Support MRPS PIE and Montpelier Alive during the fall festival and come Trick or Trot with Onion River Outdoors during the Fall Festival! The festival runs from 1-4pm, with the Trick or Trot starting at 1:30pm. All ages and abilities are welcome, bonus points for costumes and no dogs please! 

Volunteers Needed!
Greg Wight is making a special for a couple more Leaf Peepers volunteers for bib pick-up tent on race day. If you are not running that day, please consider. You can reach out directly to Greg by clicking here. Thank you for volunteering. If you can please sign up for future events. CVR Race Volunteer List. Thanks!

Lake Sonoma 50 Miler
Matt Caldwell reported to me that he and Kim Caldwell went to California to participate in this race on September 4th. There was elevation gain of 10,500 ft. and temperatures were reported to be 102 degrees on the course! Matt said he dropped at 31 miles due to the heat but Kim powered her way through it and finished 80th 0verall and 32nd female with a time of 13:17:10. Due to the conditions there was a 38% drop rate. Congratulations you guys!

Endurance Society Sky Run 5K
Matt also reported that he and Darrel Lasell ran this 3.8 mile course up then down Mad River Glen on September 18th. Matt was 1st male and 2nd overall while Darrel was 4th male and 6th overall. Great job!

Your news
This is for you, share your news!!
---
CVR sponsored by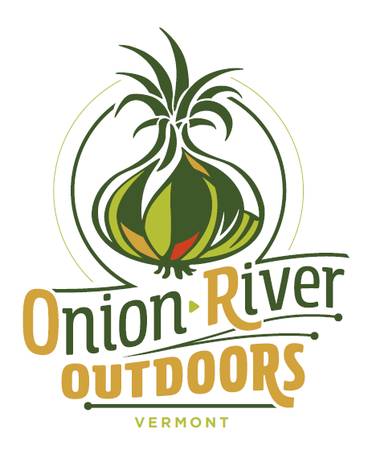 ---
Ongoing/Upcoming events
CVR Races
Sodom Pond 4 Miler – September 22
Leaf Peepers Half/5K – October 3
Fun Runs – Every Tuesday night at 5:30 PM starting on the Montpelier bike path.
Runderacheivers in Northfield
Runderachievers is a social run group that meets in front of Good Measure Brewing Co every Wednesday at 5:30. (17 East St, Northfield, VT 05663)
All ages, and abilities are welcome. After a short run(or walk) we enjoy special pricing of their draft craft beers.
Anyone wishing to enter the brewery must show proof of vaccination.
Safe Running!
Manny Sainz