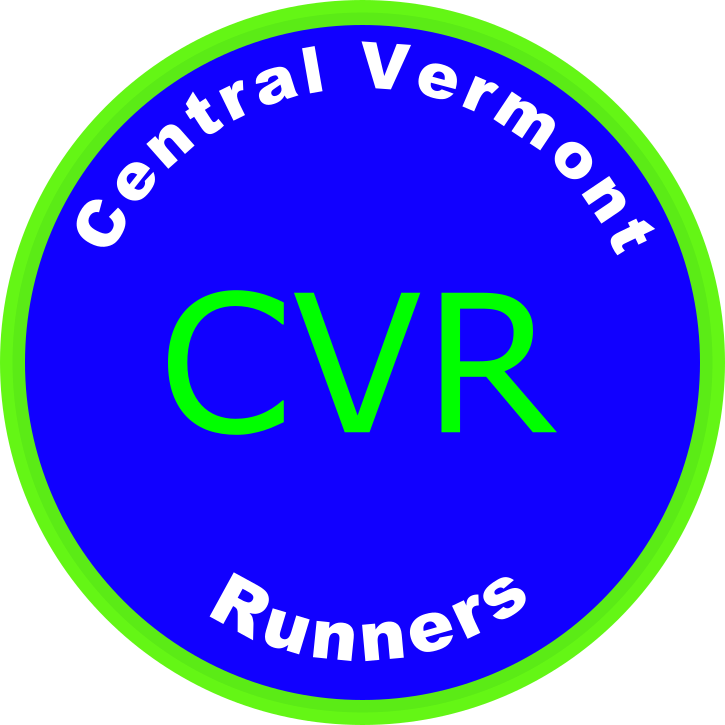 ---
CVR Birthdays this week:
Happy Birthday to: Leah Acosta, Paschal DeBlasio, Kelly Hadiaris, Andy Shuford, Craig Manning and very unusual but we have 3 members who change age group in one week! They are Susannah Gravel (40's), Barbara Flint (60's), Thomas Hogeboom (70's).
---
Hi CVR Members,
Hot weather is here to stay! Must be great for early morning runs. Let's get into the news.
Summer Trail Runs
The second trail run of the year was held in Warren, VT, hosted by Gary Kessler. Another great turnout for this event. Fourteen members were signed up, fifteen members in the pictures! This Saturday the event is hosted by Mark Howard and will take place at Spruce Mountain. Mark and several others are planning on running an epic Groton 6 peaks (50K), but he does have a 4.2 mile course with some add on miles for normal runners. I'll be announcing this in the Summer Trail Run news bulletin tomorrow. If you want to join the special mailing send me a message and I will add you Manny. We are still looking for future host. If you can host an event please reach out to Mark Howard.
Picture from Warren, VT (more pictures available on our Facebook Community page)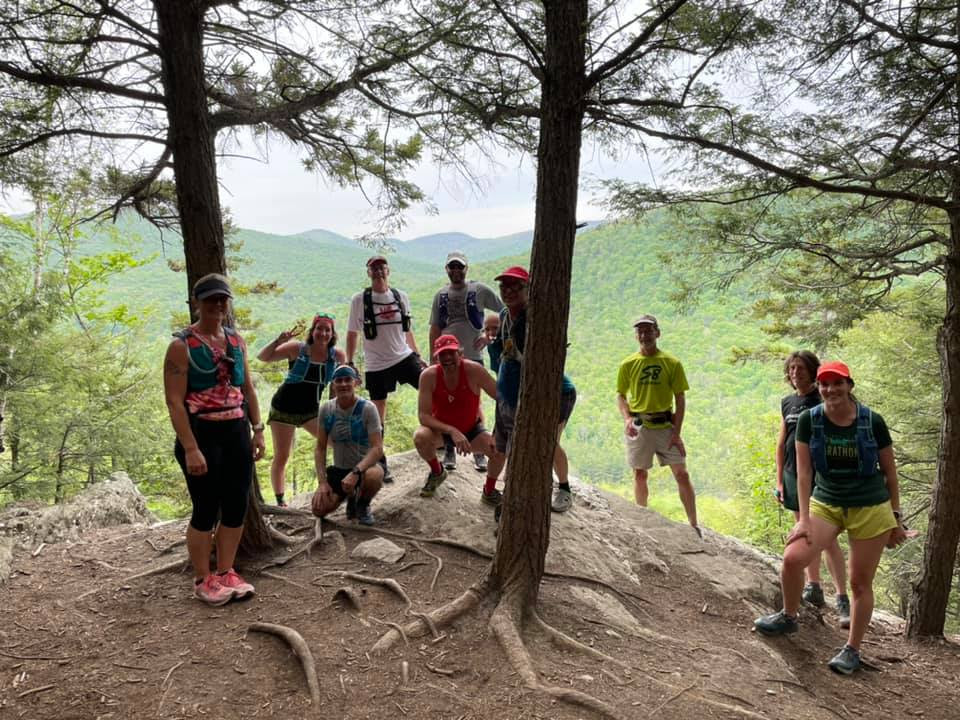 Capital City Stampede 10K
Next up for races is the Capital City Stamped on 6/12. There are 46 registered participants now.  This is a Senior Games sponsored 10K for 50 year old and above. Go to the CVR website to register today, Central Vermont Runners. To help volunteer for this event either sign up on the link below or email Shannondirectly by clicking her name.
Bear Swamp 5.7 Miler
Bear Swamp was moved to June 26 this year and is now open for registration! Again, go to our CVR website to register.
Volunteers Needed!
Thank you to those who have gone to this link to sign up to volunteer for a race. It is a live document so please sign up to volunteer when you can. CVR Race Volunteer List. Thanks!
Next CVR Meeting
I have scheduled our next CVR Meeting for Wednesday June 2nd at 6:00 PM. The email blast went out over the weekend. Thank you to those who replied Yes or No. Based on what I have received so far we are a few short of meeting a quorum. I am hoping we will have a few more in attendance. This meeting is open to all CVR members. It's a great chance to see who we all are and meet us!
VCM 5 Person Relay Entry for Sale
Greg Wight asked me to post this. His 5 person team will not be able to participate in the October event so it is up for sale. Price is $265. If you have interest in purchasing this entry p[lease contact Greg.
CVR Newsletter
Our May Newsletter was published last week. In case you missed that announcement you can find the news letter on our website or by clicking here Newsletter.
---
Ongoing/Upcoming events
CVR Races
Capital City Stampede 10K – June 12
Bear Swamp 5.7 Mile – June 26
Fun Runs – Every Tuesday night at 5:30 PM starting on the Montpelier bike path
Safe Running!
Manny Sainz