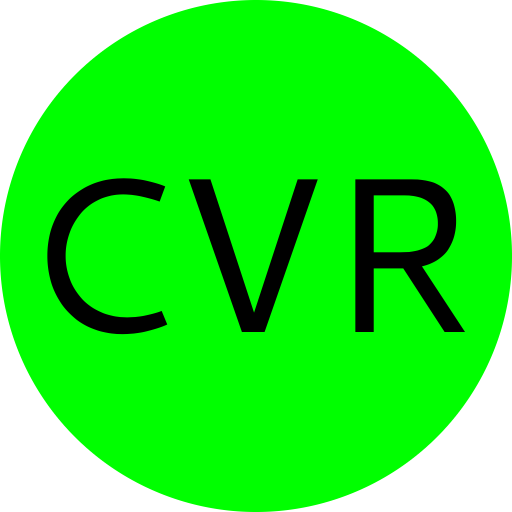 CVR Birthdays this week:
Happy Birthday to: Newton Baker, MaryEllen Copping, Henry Managan, Manny Sainz, Leslie Welts, Jennifer Dickinson, Chris Cote, Douglas Glover
---
Hi CVR Members,
Winter is more than just around the corner, last week we had an inch of snow the day of our CVR Club meeting. It didn't seem to dampen anyone's spirits as we had a nice turn out of over 30 members for our hybrid meeting. With that let's get into the news.
Club Meeting Highlights
The meeting minutes are in our website and you can read them here – November CVR Club Meeting Minutes. I will highlight a few major results of the meeting.
– We are financially very sound with about $20,000 in the treasury.
– Our membership has grown in 2021 to 309 with 77 new members in 2021.
– So far for this year we have had 934 participants in CVR managed or sponsored events. With Fallen Leaves over the weekend we are now at 1001!
– Heather Tomlin volunteered to be the new coordinator for the Winter Long Runs starting the first weekend in December.
– A review of our most recent survey was given by me and as a result we formed a Promotion/Survey Results Committee to further study the results and make proposals on what we may do better or more of by the next meeting in March.
– Natalie Gentry volunteered to startup the speed workouts again next year with a goal of the group running a long run by the end of the running season.
– The race committee proposal for the 2022 race series was reviewed and approved by the members. 3 trail races have been combined with 10 road races for the series.
– Committees for next year's officers and Spirit of the Club were formed.
– John Martin announced our plans for Annual Dinner. It will be January 20th.
Fallen Leaves Series
The series started last weekend with a great turnout of 67 runners! It was a great morning for running, cool, but with the sun shining, which was very nice. Neal Graves blew away the field and won the event in a time of 16:47. Rima Carlson won the women's division in a time of 21:59.
There were 24 CVR members that ran the event. I will mention the Age Group winners. Go to our website for all of the results or look into the dashboard provided below.
Rima Carlson: 1st Female and 1st AG 40-49
Shannon Salembier: 1st AG 30-39
Sandy Colvin: 1st AG 50-59
Mack Gardner-Morse: 1st AG 60-69
Donna Smyers: 1 AG 60-69
The series continues this Saturday, same time and same place.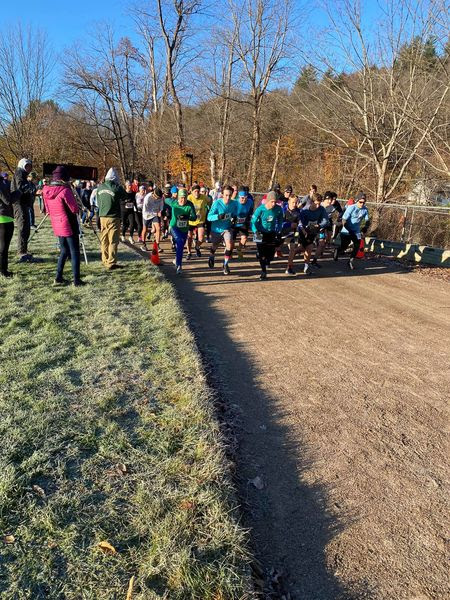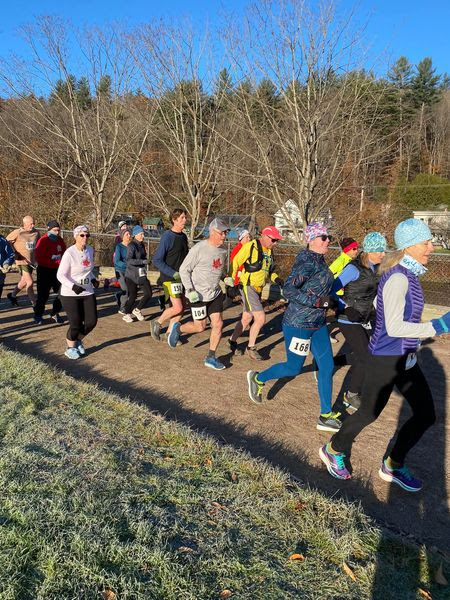 Newsletter
I'm repeating my message from last week. I am putting this up front in the notes today to insure you all read it. We were not able to publish the newsletter in August because we had no articles submitted (accept for Bob Murphy). For the November issue I want to reach out now to see if I can create interest in someone to submit your article. If you feel you have something to write please let me know. Otherwise we may have to revert to something different. Deadline is November 30 to Alice. Thanks!

Next Up CVR Races
The Fallen Leaves Series #2 is here this weekend!

"This low-key, three race series is on a flat and fast 5K race course that begins and
finishes on the Montpelier High School track, and incorporates the Montpelier
bikepath."

Go to the Fallen Leaves Home Page for more details – Fallen Leaves.


2021 CVR Dashboard
Races have been updated through Fallen Leaves #1. Volunteers have not been updated yet. View the dashboard at CVR 2021 Race Season Dashboard.

Volunteer Sign-up
There seems to be some confusion how to use the new Volunteer page in our website. There are directions on how to do it. The main issue seems to be you need to sign into the site with your user name and password. If you have forgotten either one of these there is an email address provided that you can reach out and retrieve those. If any issues please reach out to our webmaster John Hackney.

RACE DIRECTORS NEEDED – Continued Request
We need race directors for the following.

Mutt Strutt – We to find a new Race Director now!

Barre Town Spring Run – We are looking for a director here as well and there will be plenty of support to transition the event to you.

Please signup by reaching out to me!

Other News

Embroidery Campaign
The question came up during the club meeting what is the size of the embroidery. Sal provided me this pic which should answer that question.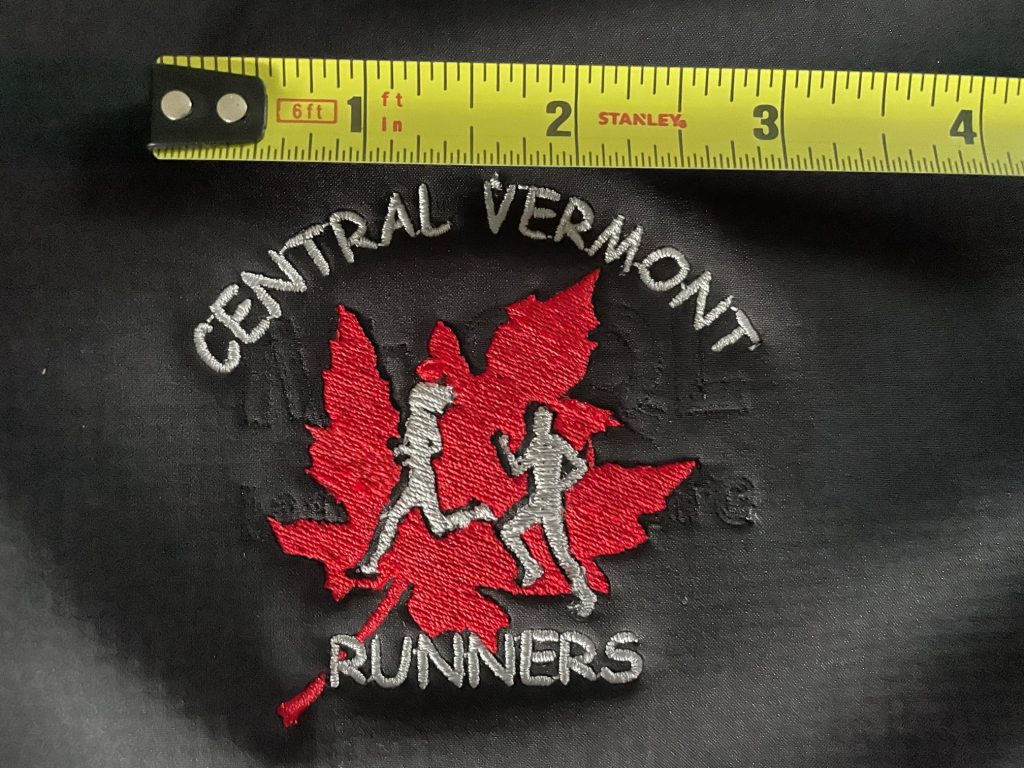 ---
CVR sponsored by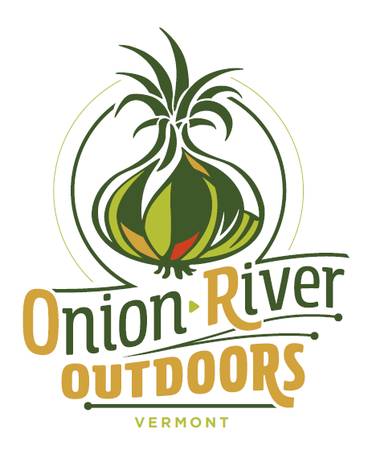 ---
Ongoing/Upcoming events
CVR Races
Fallen Leaves 11/13, 11/20
Runderacheivers in Northfield
Runderachievers is a social run group that meets in front of Good Measure Brewing Co every Wednesday at 5:30. (17 East St, Northfield, VT 05663)
All ages, and abilities are welcome. After a short run(or walk) we enjoy special pricing of their draft craft beers.
Anyone wishing to enter the brewery must show proof of vaccination.
Safe Running!
Manny Sainz