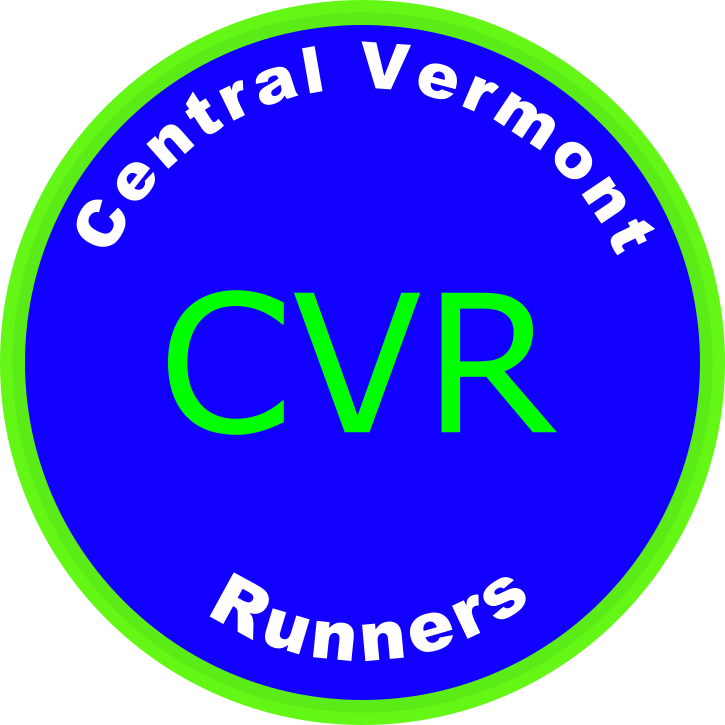 CVR Birthdays this week:
Happy Birthday to: Cara Cascadden, John Martin – New age group 70's, Norm Robinson, Megan Valentine, Laura Medalie
---
Hi CVR Members,

Welcome to December! We have made it to the end of the year. There are no more race events to report on so this week will be a very slimmed down version of news and notes. Let's get to it then.

Coming up Events
Our next two events are open for registration! The New Year's Eve 5K, which will take place at 2 PM in Montpelier is open. Please note there is a change in the bib pickup and race day registration location for the event. It will be at Onion River Outdoors. We are highly recommending online registration and the entrance fee will go up on race day. For details go to our website – NYE5K.

Jackie Jancaitis has also informed me the Snow Shoe Race is on again this year and will be live! Here are her details of the event.

Millstone Madness Snowshoe Race
Saturday, Feburary 12th, 2022, 10am
3 mile course, snowshoes are required. ORO is offering 50% discount on rentals to participants.
44 Brook Street, Websterville, VT 05678
https://runsignup.com/Race/VT/Websterville/MILLSTONEMADNESSSNOWSHOERACE

Newsletter
Submissions closed and the newsletter will be out this week. Thanks to those who made contributions!

CVR Winter Group Runs
The first winter group run is this weekend! The group will meet Saturday, 12/4 at the Fun Run meeting spot at 7 or 9:30 am. Details will come out in tomorrow's group email. If you are not on the distribution list and want to be please reach out to me and I will add you.

CVR Annual Dinner
John Martin is still accepting reservations for our annual dinner on Thursday, January 20th. Please send him a note if you plan on attending – John Martin. 

I'm still looking for a new MC! Anyone want to share the fun? If you want to anonymously submit some ideas for the event, awards or other then go to this link. Ideas

2021 CVR Dashboard 
If you haven't looked at the dashboard yet, I will keep it live a little longer. Remember that you can see all the race results and all of the volunteers for each of the events. View the dashboard at  CVR 2021 Race Season Dashboard.

Volunteer Sign-up
 Volunteers can start signing up for New Year's Eve 5K.  CVR Volunteers – Click the link and then go to Volunteer for CVR Race.
 

RACE DIRECTORS NEEDED – Continued Request
We need race directors for the following.

Mutt Strutt – We need to find a new Race Director now!

Barre Town Spring Run – We are looking for a director here as well and there will be plenty of support to transition the event to you.

Please signup by reaching out to me!

Other News
Steve Hill submitted this for the newsletter and we decided to publish it in my news and notes instead. Thanks Steve!

Hello from Boone NC. At least this is where I am writing from; who knows where I will be by the time you are reading this.

My place in Vermont is a summer camp along the lake in Charlotte. In previous years I occupied a fabulously luxurious house on Mt. Philo from November through April (Manny has been there).

This year I am doing the opposite of luxury. My abode is the 35 sq. ft. of the bed of my pickup truck, parked in national forests around the country. I am just getting started and so far mostly I have been sleeping in houses as I visit my two kids. But soon my backyard will be national forests in the southwest US.

I have a lot of goals for this trip. And I expect to have a fair amount of down time. I hope to use much of that to run new trails. There is an April 50k in the Sierras that I would like to run again. And maybe I will bump up in distance and find a 50 miler somewhere.

I will see how many states and parks I go for a run in. So far I have run along a new (to me) stretch of the C&O Canal National Park in Maryland (this while crewing my daughter for her first ever trail race and first ever ultra—50 miles!) and found some trails off the Blue Ridge Parkway in Boone NC.

After Thanksgiving I will begin to make my way west. Probably spending extended time in Oklahoma, New Mexico and Arizona, before heading into California. There is no itinerary and no destination. We will see where the roads and trails lead me. If you have any suggestions for a great trail to run, race to sign up for, or park to visit, please pass it along. I have a clear slate and your suggestions would be welcome.

If you would like to follow along, IG at serafinstevehill and Strava at SerafinEnriquez.

I look forward to seeing you all again at the speed workouts in the Spring.
---
CVR sponsored by: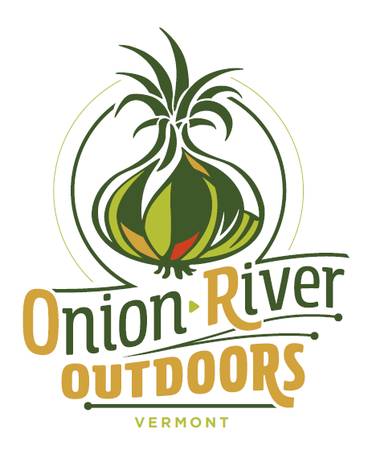 ---
Ongoing/Upcoming events
CVR Races
New Year's Eve 5K 12/31
Runderacheivers in Northfield
Runderachievers is a social run group that meets in front of Good Measure Brewing Co every Wednesday at 5:30. (17 East St, Northfield, VT 05663)
All ages, and abilities are welcome. After a short run(or walk) we enjoy special pricing of their draft craft beers.
Anyone wishing to enter the brewery must show proof of vaccination.
Safe Running!
Manny Sainz