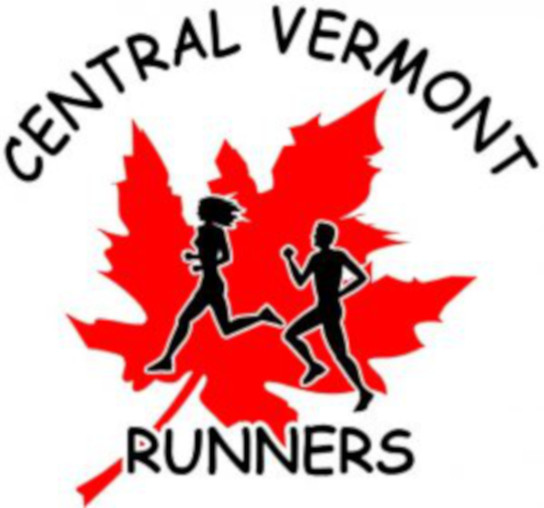 CVR birthdays this week:
Happy Birthday to: Maricela Acosta, Rima Carlson, Rebecca Diedrich, & John Mattern.
---
Greetings from Adamant, where all roads lead.
I had a boss in Wenatchee WA who liked to say that the days are long and the weeks short. That seems true this time of year. A lot going on and we already have five races from the CVR/ORO race series completed.
We had a club meeting last Wednesday where a bunch of decisions were made. Cheryl took minutes. I will get them posted on the club website soon. The club will review and approve as appropriate at the next club meeting in August.
The topic we spent the most time on was regarding an update for the club bylaws. Prior to the meeting Kim had gone through the bylaws looking at the language used. The purpose was to address gender identity to ensure all club members & runners felt accepted. The attendees voted and approved Kim's recommended changes. The new revision of club bylaws will appear in the Club Web site shortly. The club will continue to work on addressing gender identity issues at races through meeting(s) with race directors. I'll keep you informed of changes.
There were several other discussions that occurred during the meeting, so I encourage you all to hop on over to the website ( Central Vermont Runners (cvrunners.org) ) and check out the minutes.
As follow-up to the Vermont City Marathon, Joe Merrill emailed the following:
"I ran the VCM this weekend. My first marathon. It didn't go quite as planned, with warm temperatures and sun exposure wearing me down. I was slowed down by cramps starting at mile 16, but they saved the worst for the last five miles. But I managed to get to the end. My time was 4:31 and some change, which was about what I was thinking for a "just get to the finish" race. It was a gorgeous day on the Burlington waterfront, though. I'd call it Type 2 fun for me.
This is a list of the CVR members I know of who also ran: I am certain this is not comprehensive.
George Aitken 2:52 – 54th overall
Dylan Broderick 3:18
Sal Acosta 3:26
Anna Milkowski 3:41
Ansley Bloomer 4:00
Shannon Salembier 4:08
John Hackney 4:33
Carl Etnier 5:07
Celine Blais 6:19
Newton Baker 7:15 – he finished in "sweeper" position
Darrell and Cheryl Lasell, Cris Cote and Maryellen Copping ran the relay. Almost all of them ran multiple legs. Darrel ended up running about 20 miles. I saw him all over the place. Leslie Welts was also on a relay team.
Joe Merrill"
Thanks for the report Joe!
Saints Shuffle
Our Darrel Lasell bested all in the Saints Shuffle that occurred this past week in Websterville. Not only did Darrel have to contend with a tricky course, but he also had to contend with some canine interference that left him bloodied. Nice job Darrel!
Ironman in Hawaii
Donna Smyers competed in the 70.3 Ironman in Hawaii this past weekend. That's a combined 70.3 miles of swimming, cycling, and running. Donna won her age group by roughly 45 minutes. She also beat all the women in the next lower age group. Awesome!
Fun Runs/walks are happening!
Every Tuesday at 5:30 Fun Runs are happening. Distances are 2, 4, and 6 miles on a flat, out and back route along the river. The runs are self-timed if you're interested in that. The weather report looks good for this week so expect there will be runners there.
Trail Running
Here's the link for CVR trail runs: https://docs.google.com/spreadsheets/d/1QVYTimMdXi0NafvtSjvwcacQ1yP4uMNipIJw7FUeymU/edit#gid=556043005
It's a Google Doc. You can look ahead and see if there's a run that interests you.
Volunteer Signup
To make this year's events successful, we need volunteers! Race Directors are always in need of volunteers so if you are available on the day of an event and will not be running, please consider volunteering. This year, we are accepting your sign up on our website. Click here to check out the signup site. Click on "Volunteer for a CVR Race". If any issues, please reach out to our webmaster John Hackney. John has graciously agreed to take over tracking of volunteers from Dot Helling.

Using the volunteers app, race directors are responsible for making any final changes to their list of volunteers within 2 or 3 days after their race. Then, using the 'Set volunteer status' item on their menu, they should set the volunteer status of their race to Final to prevent any more changes from being made.

Hollie Friot has started a run group for new runners or those returning to running after a break. The goal is to help people with their running with a goal of running theBarre Heritage Trail Run on July 30. You can reach out to Hollie via the CVR Facebook page.

Race Results/reviews:
There are races all over the world (yes world) that CVR club members participate in. If you complete a race, please send me a short blurb about it. People like to hear about races/runs. Thanks.

Up Coming Events.

Capital City Stampede 10K
The Capital City Stampede 10K is scheduled for June 11th. This is the Vt State 10K qualifier for the 2023 National Senior Games to be held in Pittsburgh, PA. The dates for that event will be July 7 – 18, 2023.

Shannon Salembier is STILL in need of a few volunteers. You can volunteer by going to the CVR home webpage and clicking on the yellow "How To Volunteer For a Race" button.
If members have questions, here are the people to reach out to for possible answers:

ORO Trail Race
The Onion River Outdoors trail race, called the Birdland 5K (part of the race series) is scheduled for June 18th.
Here' where to go for information: onionriver.com or runreg.com

Montpelier Mile
Less than a month away from the Montpelier Mile! Just enough time to get in some speed work before it happens on July 3rd.

Leaf Peepers
Registration is now open for Leaf Peepers.
Here's the link: https://www.runreg.com/leaf-peepers-half-marathon-and-5k

Down East Sunrise Trail Relay Race
My name is Jazmyn and I'm part of GMAA (shoutout to my running friends I see every Tuesday at ECHO at 5:30)! I'm reaching out to this group to see if anyone is interested in running on my relay team for the Down East Sunrise Trail Relay Race as part of an 8-person relay (currently have 2-3 spots to fill). The 102.7 mile race starts in Ellsworth ME and finishes in Eastport. Start time between 9:30pm/12am July 22/23 with goal to finish around noon July 23. Legs range from 3.6 miles to 10.6 miles with each running running roughly 13 miles for the race (full length is 102.7 miles). Right now we've got a pretty solid group of runners on the team. If you're interested please check out the race website at
https://www.crowathletics.com/destrelay-race-overview and/or email me! I'd like to get the group finalized within the next week or so. I'd be happy to answer any questions you may have.

Other News
Lenny's
A reminder that Lenny's in Barre has given CVR member's a 10% for shoes in the past. Graham Sherriff has reached out to them to see if this applies to their Williston store. I'll let you know what Graham finds out. Thanks Graham for your work on this.

CVR Equipment Use
Sal has graciously agreed to continue as the CVR equipment manager as Kim and I sort out our roles. It is possible for other races to use our timing equipment but there are conditions. Reach out to Sal or myself if you have questions.

Trivia:
Roger Bannister broke the 4 minute mile on May 6th, 1954. How long did his record stand and who broke it?

Roger's record last just 46 days. It was broken by John Landy.

The winner of last week's trivia question was Mark Howard. Mark won a loaf of homemade bread. Mark, email me when/where you'd like to pick it up.

This week's trivia question: What was Elle Purrier St. Pierre's fastest mile time as a college athlete?
……………………………………………………………………………………………
Elected Officers
President – Chris Andresen
Vice President – Kim Caldwell
Finance – John Valentine
Secretary – Cheryl Lasell
At Large Executive Committee: Bob Murphy, Darragh Ellerson

Keep your feet movin'

Chris Andresen
CVR sponsored by: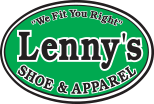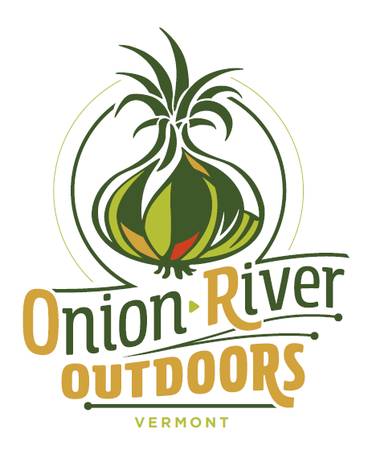 ---
Ongoing/Upcoming events
CVR Races
Capital Stampede June 11
ORO Trail Race June 18
Tuesday Fun Runs – weekly
5:30 PM Meet at the bike path in the Department of Labor parking lot
Runderachievers in Northfield
Runderachievers is a social run group that meets in front of Good Measure Brewing Co every Thursday at 5:30. (17 East St, Northfield, VT 05663)
All ages, and abilities are welcome. After a short run(or walk) we enjoy special pricing of their draft craft beers.
Spruce Mountain Hike/Run – Postponed until road conditions improve!
Every Sunday from 7:30 am. Hikers or runners of all abilities can join. Reach out to April Farnham with any questions.