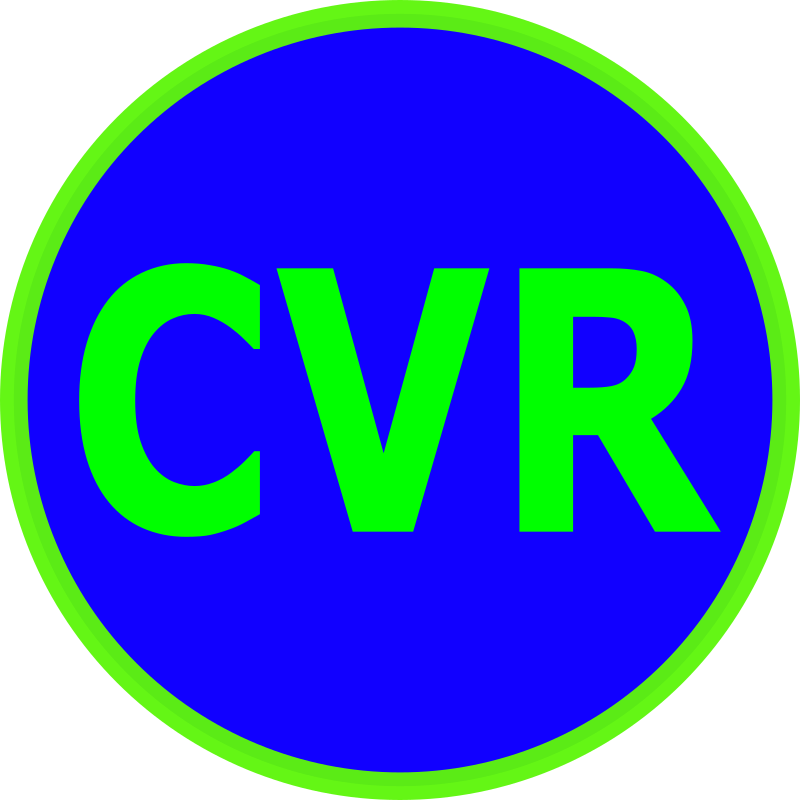 ---
CVR Birthdays this week:
Happy Birthday to: Priscilla Carr, Marcia Clark, Linda Hallinger (new age group), Ellie Searles, Sally Searles, Joanne Garton, Jessica Boyle, & Anna Reinold.
Greetings from Adamant, home of the Sodom Pond run (September 21),
I hope everyone had a good week.
Groton Forest Trail Run
This past Saturday was the Groton Forest Trail Run. Race directors were Mark Howard and Jill Sudhoff-Guerin. They had assistance from Patrick Schlott and his team from the Central Vermont Amateur Radio Club. There were three (3) different distances you could race: 26.5, 15, & 6.2 miles.
There were 25 runners who completed the 26.5 mile course. Mead Binhammer was the first male (3:42:34). Amy Rusiecki was the first female (5:03:35).
The 15 miler had 65 finishers. John Kinnee was the first male in a time of 2:06:23. The first female was Christina Vetter in a time of 2:23:42.
Forty-one (41) runners completed the 6.2 mile course. Tim Seaver was the first runner in a time of 59:43. Kim Caldwell was the first female in a time of 1:04:14.
The complete results are located on the CVR web page.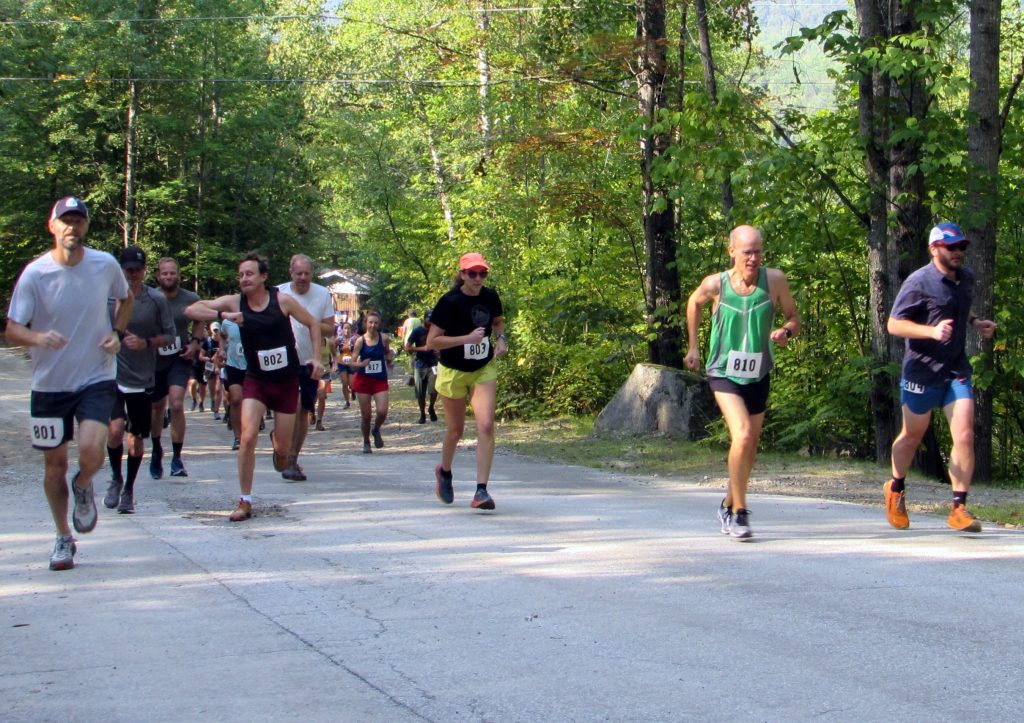 Complete results are posted on the CVR website: cvrunners.org
I encourage people to go and check them out.
Beantown Marathon
The Beantown Marathon was this past weekend. The Beantown Marathon is in Hingham Massachusetts and is a Boston qualifier. Donna Smyers competed and won her age group in a time of 4:10:57.
Fun Runs/walks are happening! 
Runners and Walkers
These evening runs are a great way to get in a few, relaxed miles, with a bunch of people who know a boatload of stuff about running and are willing to share what they know. 
Trail Running
I'm not aware of a trail run this weekend but keep checking…
See the Group Trail Run spreadsheet for info on planned runs.

https://docs.google.com/spreadsheets/d/1QVYTimMdXi0NafvtSjvwcacQ1yP4uMNipIJw7FUeymU/edit#gid=650063008

It's a Google Doc. You can look ahead and see if there's a run that interests you. 

If you haven't yet joined a summer trail run, put one or more on your calendar – they are always a lot of fun. Feel free to host a trail run as well.

Millstone Trails has brought back their Virtual trail series. There are 10 weeks of trail challenges and the series benefits Millstone Trails. For more info go to http://www.millstonetrails.org/events/2022-trail-series/.

Volunteer Signup
To make this year's events successful, we need volunteers! Race Directors are always in need of volunteers so if you are available on the day of an event and will not be running, please consider volunteering. This year, we are accepting your sign up on our website. Click here to check out the signup site. Click on "Volunteer for a CVR Race". If any issues, please reach out to our webmaster John Hackney. 

Using the volunteer's app, race directors are responsible for making any final changes to their list of volunteers within 2 or 3 days after their race. Then, using the 'Set volunteer status' item on their menu, they should set the volunteer status of their race to Final to prevent any more changes from being made. 

Race Results/reviews:  

CVR Race Series: 

The race series is down to two races.  Joe has updated the standings based on the results from the Groton Forest Trail Run and John has posted them on the website. Check'm out!

Upcoming Events.
Sodom Pond
Sodom Pond is a four (4) mile race around Sodom Pond. For you 251ers, the course is both in East Montpelier and Calais so you get credit for both those towns. The race, like NASCAR, involves only making left turns. 

(There is a Facebook group of runners who are focused on running through all 251 towns in Vermont)
Wicked Half Marathon
For those looking for a half marathon in September, I suggest looking at the Wick Half held in Salem MA. The race is on September 17. It's a fairly flat course through the streets of Salem. I've run it a couple of times and enjoyed it.

Skyline Ridge Run
We're morphing the Tour de Bear Swamp relay into a Skyline Ridge Run this year and hope you can join us.

When: Saturday, September 17th at 9am
Starting Point: 67 East Bear Swamp Road, Middlesex

Routes
10.5 miles starting from the trailhead of White Rock/Hunger, across the Skyline Ridge to the Worcester trailhead
OR
13 miles starting from our house, running to the trailhead of White Rock/Hunger, across the Skyline Ridge to the Worcester Trailhead
OR
19 miles starting from our house, running to the Whtie Rock/ Hunger trailhead to complete the route above plus running from the Worcester trailhead back to our house

We will have transportation to and from the trailheads for those doing those routes, so let us know which route you plan to do. Stick around after the run for some food and fun at our place.
Reach out to michelle alberghini <alberghinimichelle@gmail.com for more details.

Leaf Peepers
Registration is now open for Leaf Peepers.
Here's the link: https://www.runreg.com/leaf-peepers-half-marathon-and-5k
Will Robens is looking for a volunteer coordinator. You can reach out to will here: rd@catamountultra.com

Ripton Ridge Run
The 35th annual Ripton Ridge Run is October 9th. This is an in-person or Virtual run. registration is at riptonridgerun.org .
I've done this run a couple of times. It's a loop run that alternates directions. Great food afterwards.

Other News

CVR Equipment Use
Anyone wanting to use equipment send Sal (and cc myself) a request that includes 1) Date equipment to be removed from the shed, 2) Itemized list of equipment being removed; including quantities, 3) Date equipment will be returned to the shed. Please send Sal (and cc myself) and email to let us know when the equipment has been returned.

The Club Timing Clock
If you use the club timing clock, it's important it be returned the next day. The clock is used for a lot of events other than club races. It's club policy that if the clock is requested for a non-CVR event, a CVR member must be present to ensure proper handling.

…………………………………………………………………………………………..
Elected Officers
President – Chris Andresen
Vice President – Kim Caldwell
Finance – John Valentine
Secretary – Cheryl Lasell
At Large Executive Committee: Bob Murphy, Darragh Ellerson

Keep your feet moving

Chris Andresen  

If you have a comment or question, please don't hesitate to reach out to me at:  andresen41@gmail.com 
CVR Sponsored: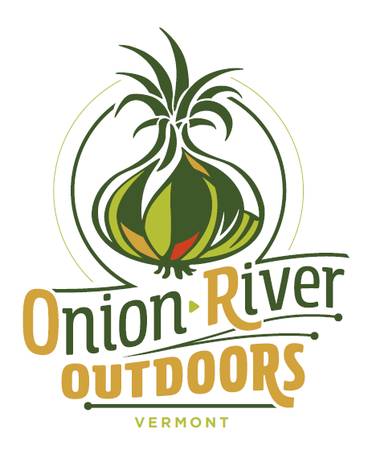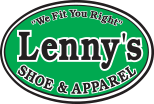 Ongoing/Upcoming events
CVR Races
Sodom Pond – September 21
Leaf Peepers – October 2
Tuesday Fun Runs – weekly
5:30 PM Meet at the bike path in the Department of Labor parking lot
Runderachievers in Northfield
Runderachievers is a social run group that meets in front of Good Measure Brewing Co every Thursday at 5:30. (17 East St, Northfield, VT 05663)
All ages, and abilities are welcome. After a short run(or walk) we enjoy special pricing of their draft craft beers.
Spruce Mountain Hike/Run –
Every Sunday from 7:30 am. Hikers or runners of all abilities can join. Reach out to April Farnham with any questions.