---
CVR Birthdays this Week!
Happy Birthday to: Anna Berg, Bob Emmons (new AG!), Bob Patterson, and Celia Riechel
---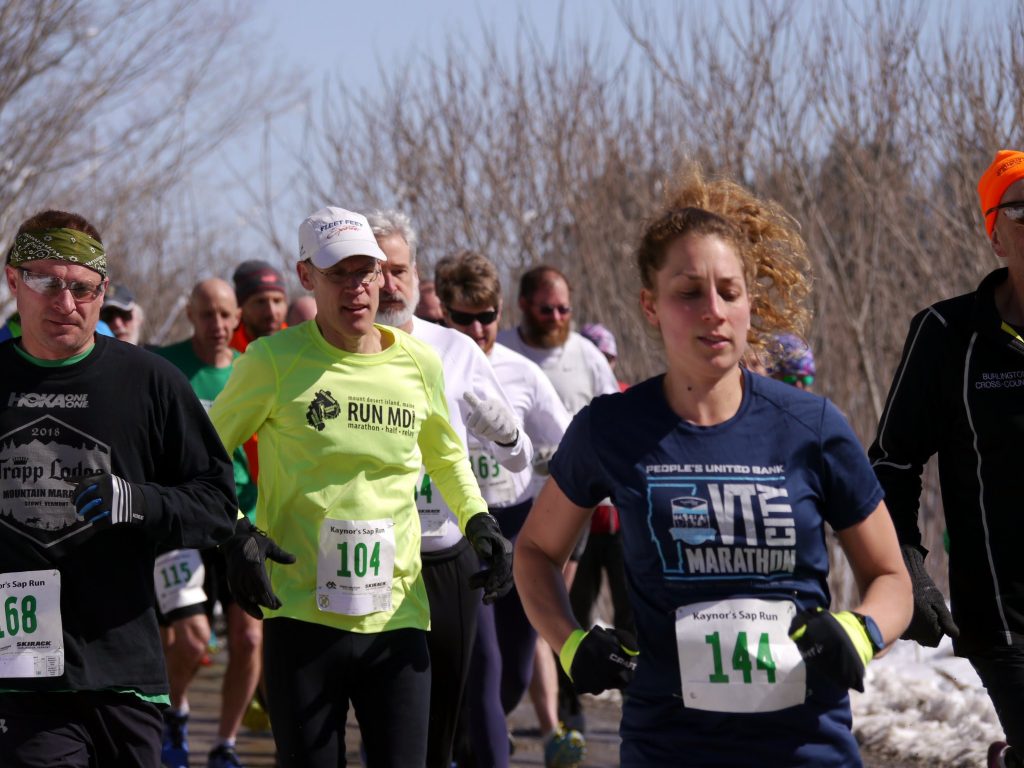 Membership Renewal
Your membership may be expiring! Most memberships expire at midnight March 31. Renew online at the CVR website.  If you are unsure of your membership status, contact Membership Coordinator Graham Sherriff  and he will be happy to tell you.
Winter Long Run
This week's run is hosted by Jeff Prescott. The run start at 9:30am from the Red Hen in Middlesex.  Email Jeff if you plan to come or want more information.
Kaynor's Sap Run
GMAA's Kaynor's SapRun. Results are here.  And photos are here.  At least 24 CVR members ran in the race in an attempt to get some early season race series points.  Road conditions were OK with just a little snow and mud. 
Paul Mailman and 5k Changes
This is the next race series race on Saturday, April 27.  Note that there will be a new location for the start and finish this year. The school track is not available due to another event. We plan to move the parking, registration, start and finish next door to the Department of Labor parking lot (aka the Fun Run start). This will require some tweaking of the race course.  Start time is still 8:45am.  Never to early to ask for volunteers, so if you are available let me know.
Andy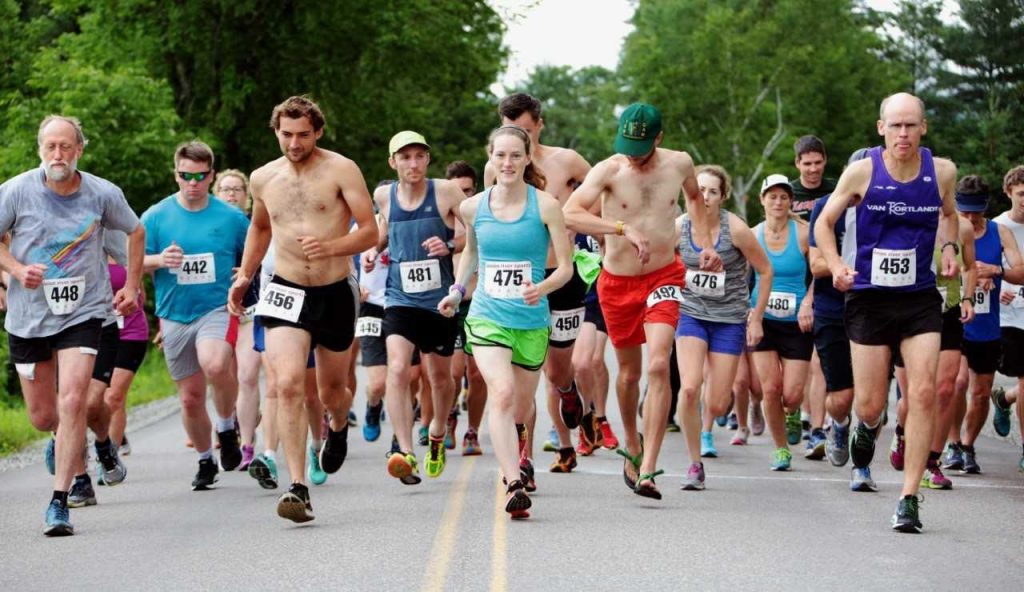 Photo from Jamie Biggam's article in the Times-Argus about Spring races. He says it is a 2017 race but I can't identify it right off.  Any ideas?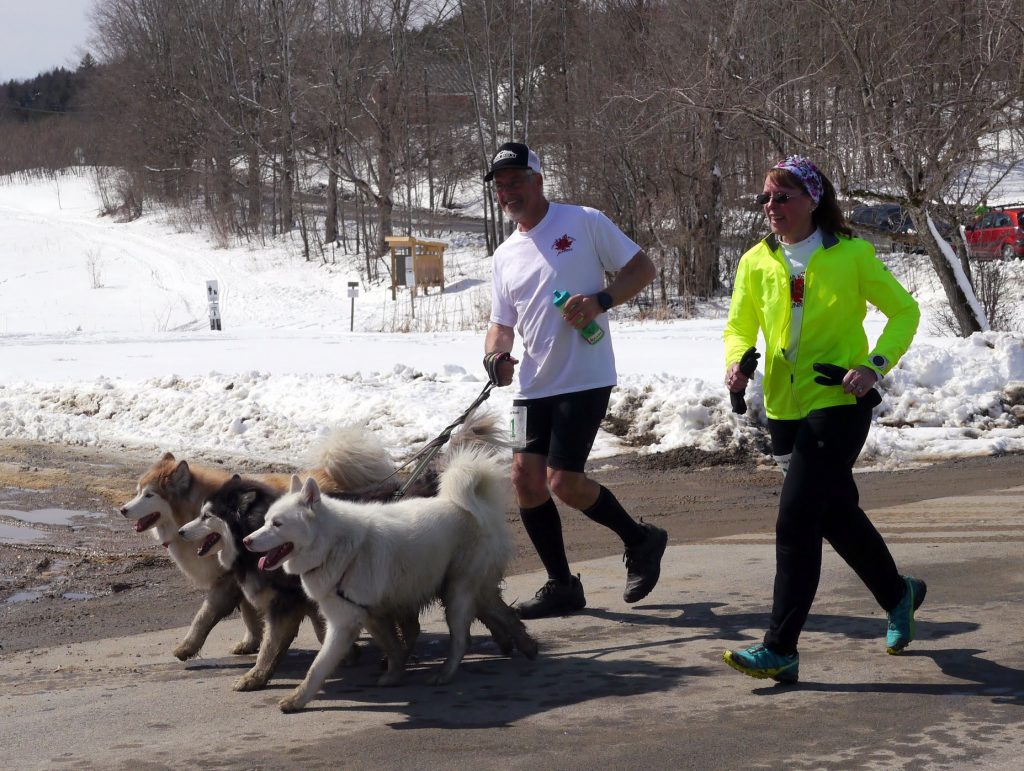 ---
Ongoing events
CVR Fun Run Unofficial runs on Tuesday at 5:30pm, official runs return May.  Location: Montpelier Rec Path behind the VT Dept. of Labor on Green Mountain Dr.

CVR Speed Workout Wednesdays at 6 pm. Meet near the MHS track on the bike path warmed up by 6.  Contact Matt Rutherford if you have questions and want to be added to the email list.  

Group Runs you might want to join:
Mondays at 4:15 p.m.  Usually at Berlin Town Office, sometimes in Adamant.  Contact Donna Smyers  if you want to get on the list.
Tuesdays and Thursdays at 5 a.m. Plainfield/EMES/Adamant. Contact Mark Howard.
Wednesdays at 5:30 The Runderachievers run from Good Measures Brewing in Northfield
Wednesdays at 6:30pm at the Brunswick School (formerly the Three Stallion Inn) in Randolph, Contact Hannah Barden or 802-728-2052 to get put on the email list. 
Fridays at 6:30:  Susannah Colby hosts a trail run from her house in Randolph on the Green Mountain Stock Farms trails. FB info: 802 Trail Running
Upcoming events
April 13, Half Marathon Unplugged, Colchester/Burlington, 9am and 11am
April 14, Dream Big 5K, Essex Middle School, 10am
*April 27, Paul Mailman 10 Miler and 5K, Dept. of Labor Parking Lot, 45am
April 27, Rollin Irish Half Marathon, Essex, 9am.
April 28, Mutt Strutt, 3 mile race with dogs, Little River State Park
May 4, Pump it Up 5 miler, Jericho, 9am
May 5, Middlebury Maple Run, Half marathon, 9am
*May 11, Adamant Half Marathon (+ relay), NEW CVR RACE!, 10am in Adamant
May 11, Road to the Pogue, 6 mile trail race, Woodstock, 8:30am
May 16, Vermont Corporate Cup and State Agency Race 5k, 6pm.
*May 18,  Barre Town Spring Run 5K , Barre Town Rec Area, 9am
May 26, Vermont City Marathon and Relay, Burlington
It's a good idea to check the race information on the race website as dates and times can change.
* Part of the CVR/ORO Race Series 2019
Feel free to email me any additional events that should be listed here.