---
CVR Birthdays this Week!
Happy Birthday to: Ron Ridlon and Robert Mercier
---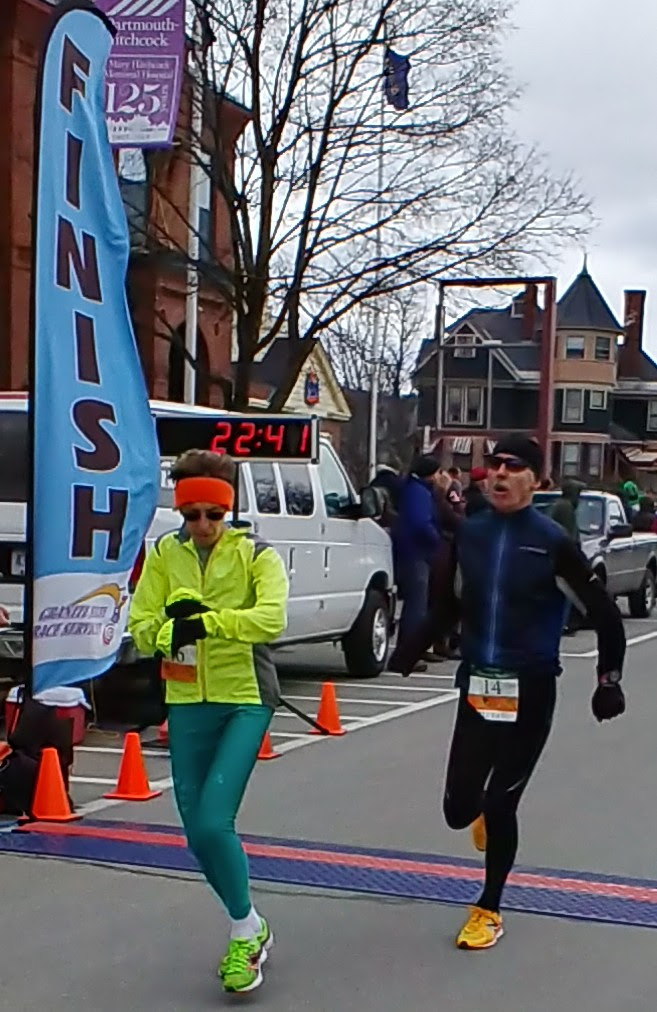 Fun Runs (unofficial)
Now that there is more light and a little warmer temps, come to the "unofficial" Fun Runs. Meet on Tuesday at 5:30pm on the Montpelier Bike Path behind the Dept. of Labor. This will be a go as you please run for anyone who shows up. The real Fun Runs don't start until May. The first unofficial run yesterday had one dedicated participant; see if we can improve on that next week!
Membership renewal
Your membership may be expiring in 11 days! Most memberships expire at midnight March 31. You can renew in person at the annual meeting or go to the website. If you are unsure of your membership status, contact Membership Coordinator Graham Sherriff and he will be happy to tell you.
Winter Long Run
None this week! You should be resting for the second Race Series race, Kaynor's Sap Run. It is on Sunday at 11am at Westford School. You can register ahead of time at GMAA.
Annual Meeting
We had a good annual meeting this past Sunday. Minutes will be on the website soon.
Congratulations to Ann Bushey for winning the St. Patrick's Day drawing. The prize was a Red Hen gift card.
Middlebury Maple Run Discount
The half marathon race on Sunday, May 5 has offered CVR members a discount of 10%. There is a relay too. To take advantage, use discount code "CVR".
Andy
---
Ongoing events
CVR Fun Run Unofficial runs on Tuesday at 5:30pm, official runs return May.  Location: Montpelier Rec Path behind the VT Dept. of Labor on Green Mountain Dr.

CVR Speed Workout Wednesdays at 6 pm. Meet near the MHS track on the bike path warmed up by 6.  Contact Matt Rutherford if you have questions and want to be added to the email list.  

Group Runs you might want to join:
Mondays at 4:15 p.m.  Usually at Berlin Town Office, sometimes in Adamant.  Contact Donna Smyers  if you want to get on the list.
Tuesdays and Thursdays at 5 a.m. Plainfield/EMES/Adamant. Contact Mark Howard.
Wednesdays at 5:30 The Runderachievers run from Good Measures Brewing in Northfield
Wednesdays at 6:30pm at the Brunswick School (formerly the Three Stallion Inn) in Randolph, Contact Hannah Barden or 802-728-2052 to get put on the email list. 
Fridays at 6:30:  Susannah Colby hosts a trail run from her house in Randolph on the Green Mountain Stock Farms trails. FB info: 802 Trail Running
Upcoming events
*March 24, Kaynor's Sap Run, 10K, Westford School, 11am
April 13, Half Marathon Unplugged, Colchester/Burlington, 9am and 11am
*April 27, Paul Mailman 10 Miler and 5K, Montpelier High School, 8:45am
April 27, Rollin Irish Half Marathon, Essex, 9am.
April 28, Mutt Strutt, 3 mile race with dogs, Little River State Park
May 4, Pump it Up 5 miler, Jericho, 9am
May 5, Middlebury Maple Run, Half marathon, 9am
May 11, Adamant Half Marathon (+ relay), NEW CVR RACE!, 10am in Adamant
May 11, Road to the Pogue, 6 mile trail race, Woodstock, 8:30am
May 16, Vermont Corporate Cup and State Agency Race 5k, 6pm.
*May 18,  Barre Town Spring Run 5K , Barre Town Rec Area, 9am
May 26, Vermont City Marathon and Relay, Burlington
It's a good idea to check the race information on the race website as dates and times can change.
* Part of the CVR/ORO Race Series 2019
Feel free to email me any additional events that should be listed here.