Leaf Peepers Recap
---
CVR Birthdays this week!
Happy Birthday to: Cassie Morse
Leaf Peepers Half Marathon and 5K
This past Sunday was the 36th running of the Leaf Peepers Half Marathon. Not sure how many 5Ks there have been. But this year marked a return to the old course last used in 2010, before Tropical Storm Irene. The return to the old course was welcomed by almost all the runners. No one wanted to slog up the 17% Perry Hill climb again. We had a nice increase in registered runners over last year (376 half vs. 325; 201 5K vs. 192). This should increase again next year as the word gets out that the old course is back. We also had a new race director, Will Robens, who did a great job with the race. It is hard enough to take over as race director from someone like the venerable Roger Cranse, but we made it harder by changing the course, the start/finish venue, the municipalities involved and the race time. Also, Harwood declined to participate with the water stops this year, so Will recruited the Visiting Nurses Association instead. Everything went smoothly thanks to great volunteers and coordinators. June Burr set up the volunteers for race day but couldn't be there due to a conflict. Lydia Petty stepped in and did an awesome job managing the volunteers on race day (and other things, such as making sure the last two runners didn't get lost). Greg Wight was the lone carryover from last year, managing bib pickup and parking, all of which went well. Sunday's early temperatures in the 30s made it a little uncomfortable for the volunteers at first but it did get warmer. Thanks to Will and all the volunteers; Sunday was a great day!
Here is a link to results.  CVR members were the winners in the 5K (see below) but we had to settle for second in the Men's Race in the Half (George Aitken).  Dot Martin was the top CVR runner for the women.  
Age group winners in the 5K received awesome acrylic awards (with the Leaf Peepers logo) made by CVR's Darrel Lasell.
Next CVR Meeting
The next meeting is Monday, November 4, at Denise Ricker's house in Montpelier.  Potluck at 6pm and meeting at 6:30pm.  This is an important meeting as we will be setting the race calendar and the 2020 Race Series.  Also we will discuss a new trail race series.  Hope to see you there!
Newsletter
And with a meeting coming up, there is a newsletter.  Please get your submissions to Maryke Gillis no later than October 25 (Friday).  Please send race reports or photos from races you have done recently, or anything else running-related.  Articles from members are always great!
Community Volunteer Opportunity
At Northfield Elementary School, the afterschool program has the Hooty Hooters Running Club for kids. On October 23, the program has a fun run and is looking for volunteers to help.  Also, they could use some cash donations.  They didn't didn't submit a request in time this year for a CVR grant (probably will next year), so if you can help contact Jenny Bartlett-Hardy.
Final Race of the series!
Leaf Peepers is the final race series race. Standings will be published soon, but these are not completely final. Several of you need to volunteer or you will not win your division! The only volunteer opportunities left are the three Fallen Leaves 5K races, so if you still haven't volunteered, contact Tim Noonan to volunteer at one of the races.
Andy
---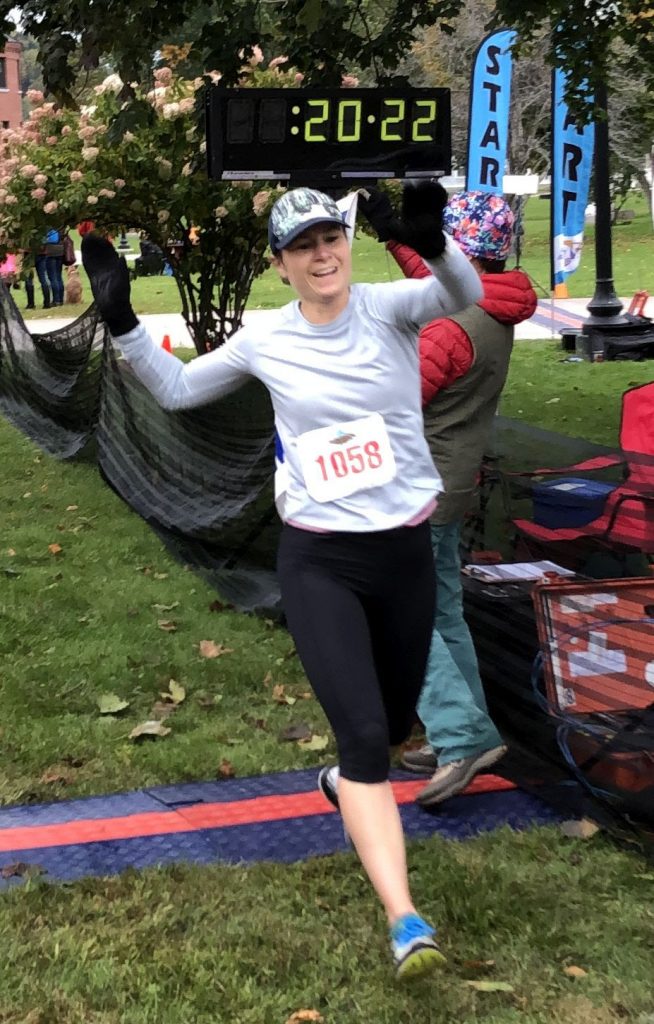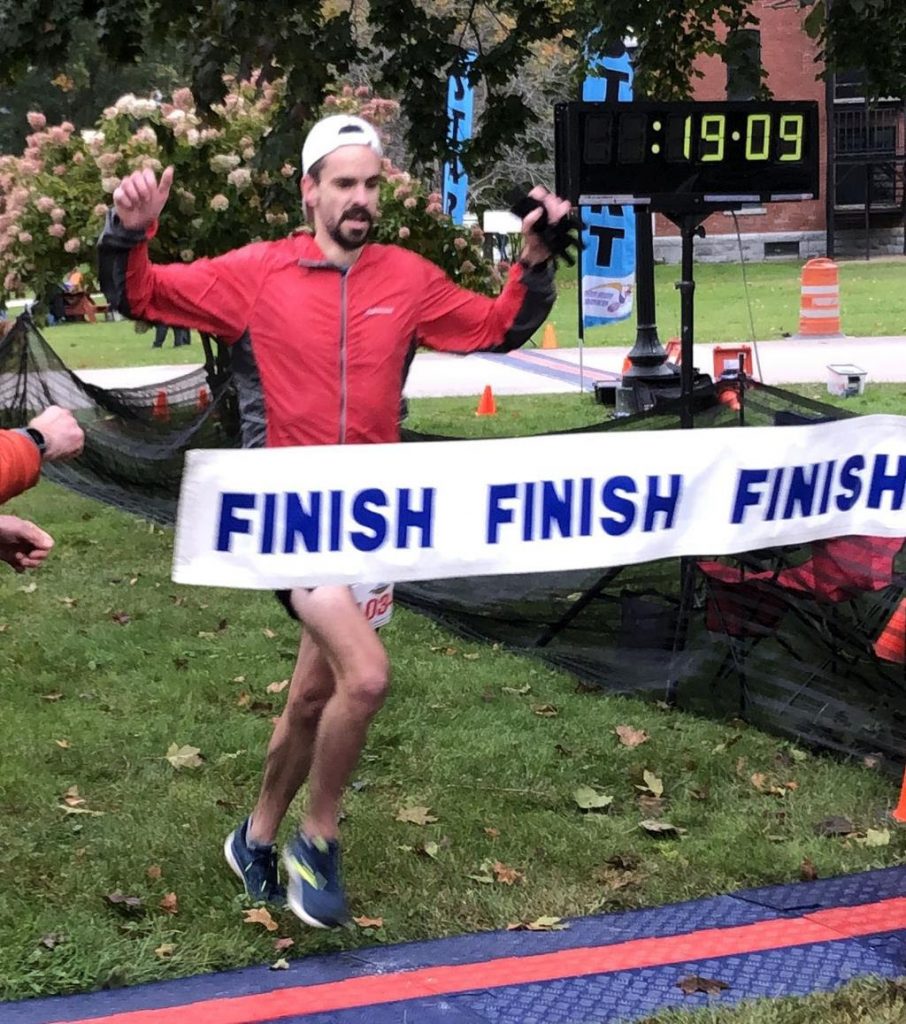 ---
Ongoing events
CVR Fun Run  Tuesday at 5:30pm.  Location: Montpelier Rec Path behind the VT Dept. of Labor on Green Mountain Dr.

CVR Speed Workout Wednesdays at 6 pm. Meet near the MHS track on the bike path warmed up by 6.  Contact Matt Rutherford if you have questions and want to be added to the email list.  

Group Runs you might want to join:
Mondays at 6pm at Harwood Union High School. Kids and Adults Fun Run. Small fee. Contact: Ann Zetterstrom • zettx3@gmail.com
Tuesdays and Thursdays at 5 a.m. Plainfield/EMES/Adamant. Contact Mark Howard.
Wednesdays at 5:30 The Runderachievers run from Good Measures Brewing in Northfield
Wednesdays at 6:30pm at the Brunswick School (formerly the Three Stallion Inn) in Randolph, Contact Hannah Barden or 802-728-2052 to get put on the email list. 
Fridays at 6:30:  Susannah Gravel hosts a trail run from her house in Randolph on the Green Mountain Stock Farms trails. FB info: 802 Trail Running
Upcoming events
>October 13, GMAA Green Mountain Marathon and Half, South Hero, 8:30am
>October 13, Mad Dash 10k/5K, Waitsfield, 10am
>October 19, Trapp Mountain Marathon, marathon and half, Trapp Family Lodge
>October 20, Heady Trotter 4 Mile, Alchemist Brewery in Stowe, 10am
>October 20, The Hills are Alive 5K (GMAA), Trapp Family Lodge, 10am
>October 27, Black River Beatdown, 15k, 30k, 45k, Craftsbury
>November 2, 9 and 16: Fallen Leaves 5K, Montpelier High School , 9am
It's a good idea to check the race information on the race website as dates and times can change.
* Part of the CVR/ORO Race Series 2019
Feel free to email me any additional events that should be listed here